Many working dads benefit from a "father bonus", but recent research shows this increase in wage will vary depending on the man's socio-economic background.
However further analysis from IPPR suggests there are significant variations in how much more money a dad will receive, depending on where he lives and works, and his level of education.
According to the IPPR's research of 17,000 male and female workers, dads in the north of England get a wage bonus of 18%, compared to 22% for dads in the south of England.
On average, those who worked in the private sector received an 18% bonus, compared to 21% in the public sector.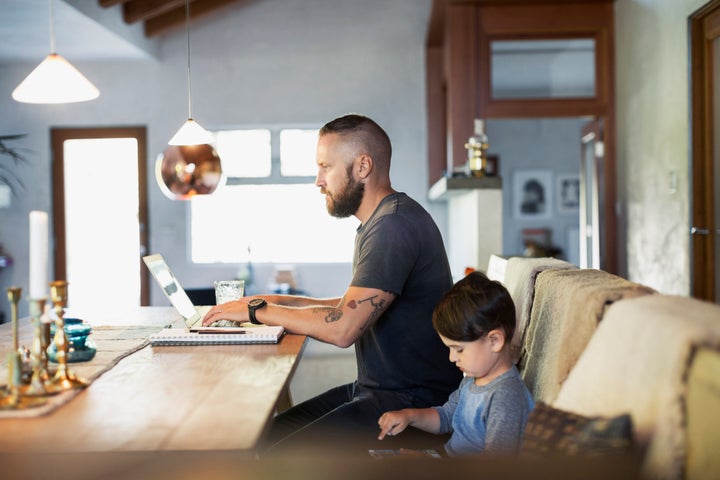 IPPR also found dads with degrees will receive a bonus of 23%, compared with those without a degree whose bonus was 16%.
In contrast, as revealed in April, full-time working mothers suffered a "wage penalty", typically earning 11% less than their childless colleagues.
"More dads are now likely to see parenting as central to their identity, and to appreciate the benefits of parenthood," IPPR's associate director, Clare McNeil said.
"But we have been slower as a society to reflect these changes at home and in the workplace.
"Countries that offer affordable, high-quality childcare, parental leave equally shared between mum and dad, and flexible work for both women and men, do better in helping parents balance work and care."
McNeil said UK employers and policymakers need to "catch up" and reflect both parents' aspirations to spend more time with their children.
Joeli Brearley, founder of Pregnant Then Screwed, said the fact a mother's earning potential decreases and a father's increases demonstrates how "entrenched" gender stereotypes are in our psychology.
"Fathers want to be more involved in their child's upbringing and they are spending more time with their children than in previous generations," she told The Huffington Post UK.
"Mothers are spending more time than ever before working and developing their careers. Mothers are just as committed to their work as fathers, yet the perceived competence and commitment of women decreases from the the point of pregnancy."
She added: "The whole system needs a shake up - our economy and our society benefit from enabling mothers to develop their earning potential and progress in their careers, and our children benefit from fathers being more involved in their lives.
"Our current societal framework with its lack of flexible working, expensive child care costs and systemic discrimination is failing us all."
Siobhan Freegard, founder of Channel Mum, said: "There's no doubt that for many men becoming a dad is a trigger to work harder, climb the career ladder and provide for their family, but with the average cost of raising a single child now almost £220,000, it could be that only fathers on high salaries now feel they can afford to have big families.
"Until more firms offer more flexible working practices which allow both parents to be fully involved in childcare, the pattern of one parent earning more while the other takes a wages hit will persist.
"However, this shouldn't necessarily be seen as a problem - if it works for mum and dad and they are happy raising their family that way, then it's a positive way to negotiate family finances."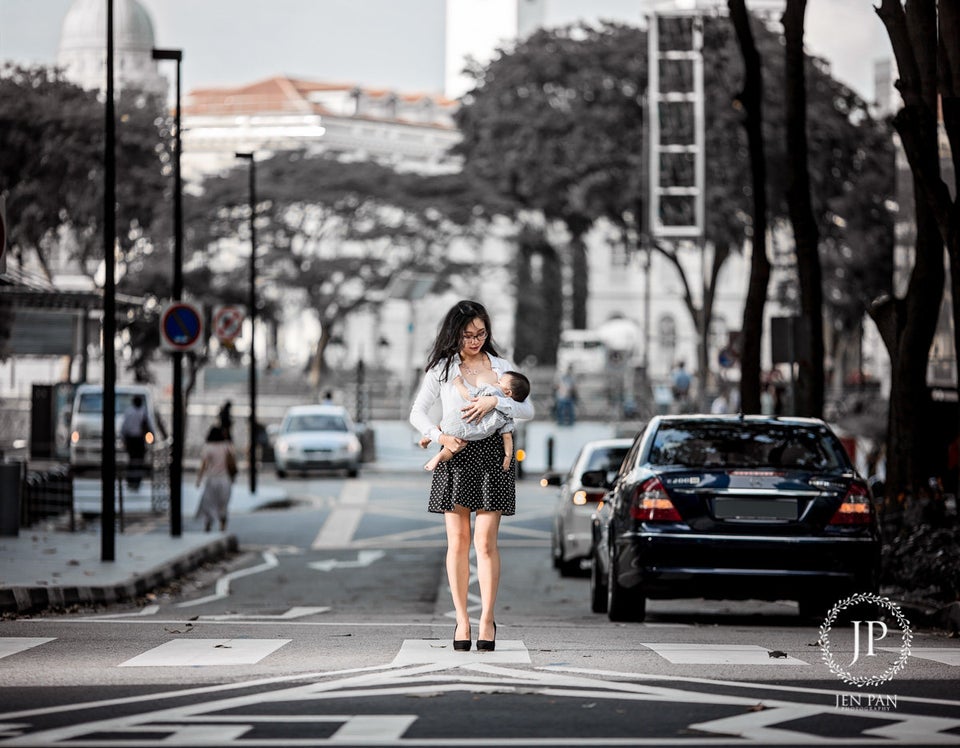 Breastfeeding Photo Series Stands Up For Working Moms