Fearne Cotton's beauty evolution has been a big one and we've lived it with her. Pink highlights in the early noughties? Been there. Kate Moss-inspired fringe in the indie heyday? Us too.
More recently, the presenter has swapped experimental 'dos and rock chick looks for classic glamour - something Cotton tells us is down to finally finding her own personal style.
Mum to three-year-old son Rex and 10-month-old daughter Honey, she has her hands pretty full these days - but, despite having the resources to call in a glam squad, still does her own hair and makeup for red carpet events.
Read on to discover what happened when The Huffington Post UK caught up with Cotton to chat beauty secrets, favourite products and the perils of makeup-brush-stealing toddlers.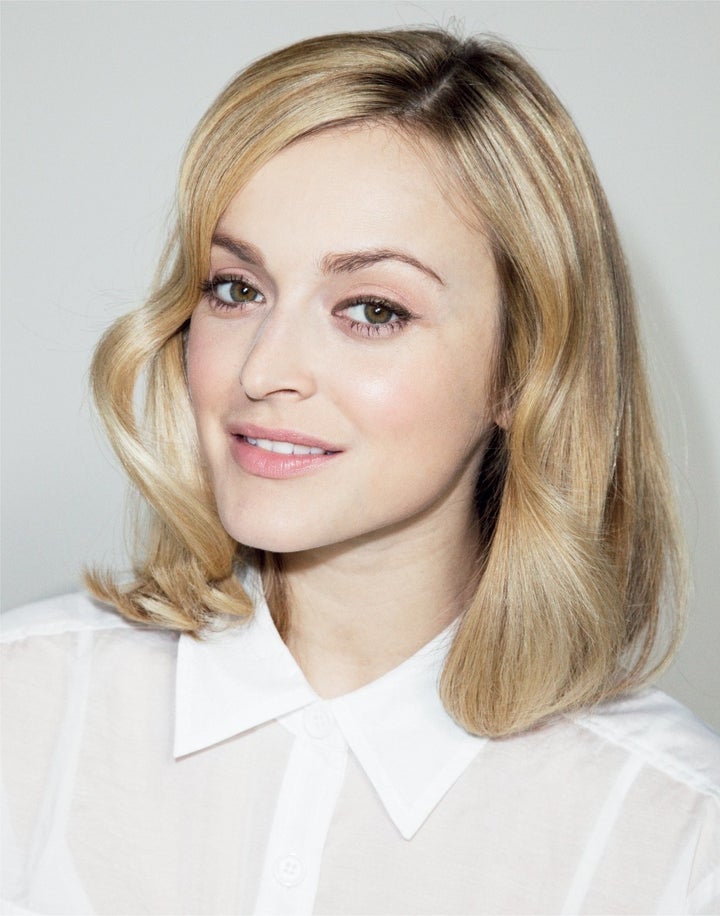 How would you describe your beauty evolution?
I think anything that I did makeup wise in my 20s is not what I would do now. It took me a while to find my actual style, which came from a place of confidence, rather than using makeup to cover things up or feeling like I wanted to be someone else.
Now I embrace who I am and feel pretty good about that most of the time. I still have fun with makeup, but now I'm more relaxed about it - it's more about being natural than looking different.
You're a big fan of the 'no makeup selfie' - do you think they're important to share with your fans?
Social media is so misleading - it's such a tiny snapshot of what's going on in anyone's life and can end up just a weird fantasy story you're putting out there.
I try to pepper my work posts with real life - most of the the time I don't have any makeup on, I'm just a regular mum doing my thing, covered in jammy hand print,s and sick and having pasta thrown at me. I just happen to have a weird job.
Showing my life as real as I can, feels better to me than trying to make it look more glamorous or exciting than it actually is.
When you're dying your hair blonde, how do you keep it in good condition?
It's an Olia one (£6 from boots.com) and it's made my hair so much shiner. It's bizarre, I didn't believe it could improve the condition - but it has. It seeps oil into your hair so it's really locked in and doesn't feel dry at all.
I don't use hair masks or anything fancy like that. Just normal shampoo and conditioner, then I'll skip the hairdryer and leave it to dry naturally most of the time – I think that really helps.
What's the one item of makeup could you not live without?
Under-eye concealer. I'm so sleep deprived and, as I've got older, my eye bags are the bit that I cannot seem to improve with diet, or catching up on sleep, or drinking eight litres of water every day.
I have dark circles under my eyes and that is that.
Do you do anything differently when you've got a red carpet event coming up?
Not really! Last night I went to the Serpentine Party - I did my own hair and makeup, and was rushing around with the kids trying to get ready around it all.
I hadn't even painted my nails as I didn't have time. It was literally: quick shower, quick bit of makeup, tong in the hair and out the door.
There's no extra anything when I'm going out, it's just fitting it around my family life as best I can.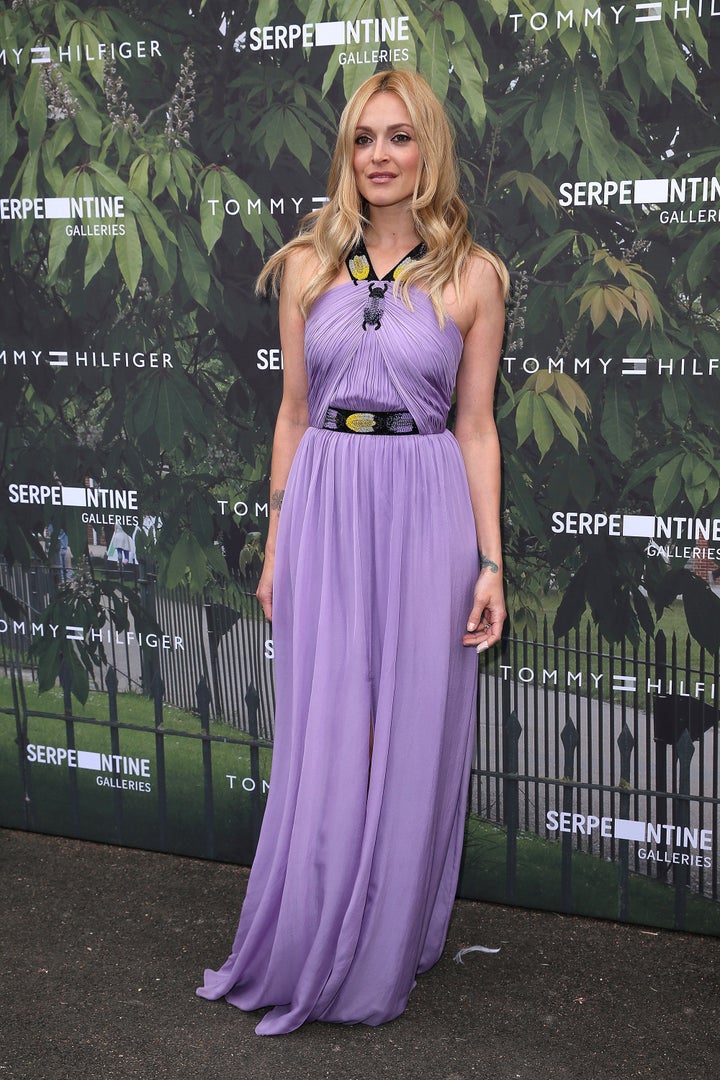 So has your beauty routine changed a lot since becoming a mum?
When you've got kids, everything is a lot more rushed. I have to have a quick regime to get out of the door. I cant spend hours sitting at my dressing room table applying a liquid eyeliner because I have a three-year-old trying to nick my makeup brushes, which he often does.
As I've gotten older, my perspective has changed too. Right now I'm sat in my kitchen with no makeup on and I haven't brushed my hair from last night – no one's going to see me, so it doesn't matter anyway!
What's your favourite under-a-tenner beauty product, and one you like to splash out on?
The cheap one would be any regular lip balm, like Burt's Bees or Nivea. I don't care what it is, I could not live without some sort of lip hydration.
I tend to splash out on skincare more than makeup. I really love Dr Murad products, they're amazingly effective and they're gorgeous.
You've designed a makeup range for Boots before, any plans for another beauty line?
It was wonderful doing that and I'd love to do it again.
Right now I'm so busy with all the cookbook stuff, and my Happiness Project on YouTube - there's so many things going on that I don't have time right now. But never say never!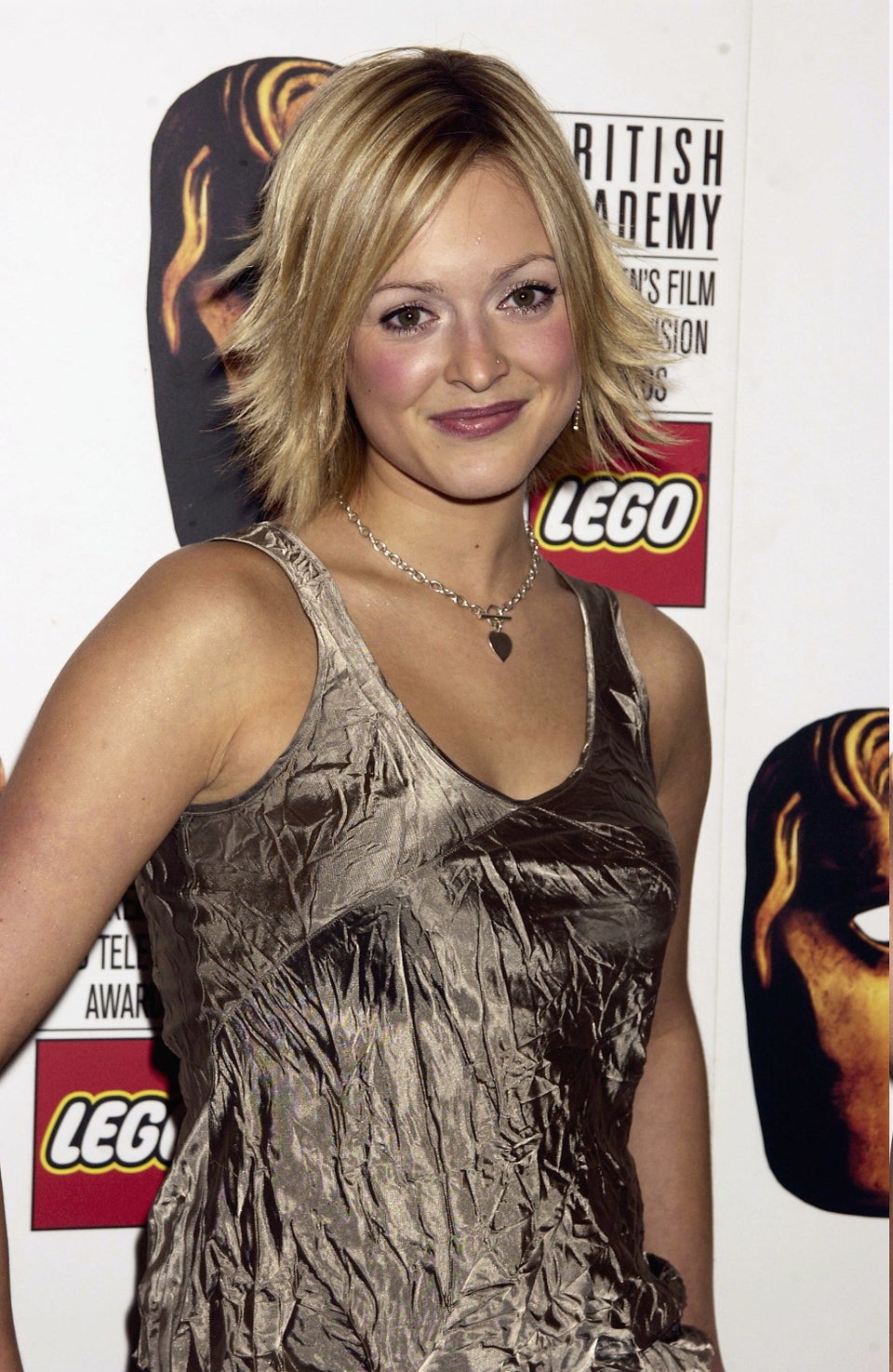 Fearne Cotton's Beauty Evolution