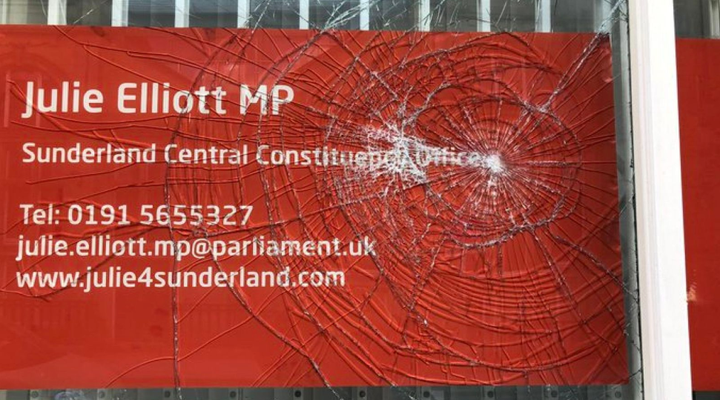 The charity set up in memory of murdered MP Jo Cox has warned of an "incredibly worrying" spate of physical attacks and other "offline" abuse directed towards election candidates.
In one case, the same word later used by Cox's killer – "traitors" – was shouted in a Labour campaigner's face, while other activists have been left in hospital with cracked ribs and facial injuries.
Catherine Anderson, chief executive of the Jo Cox Foundation, told HuffPost UK the 2019 race "differs from previous elections" in the level of "offline" abuse directed at would-be MPs and their campaigners.
The warning comes after a flurry of disturbing incidents have been reported since the poll was called, including: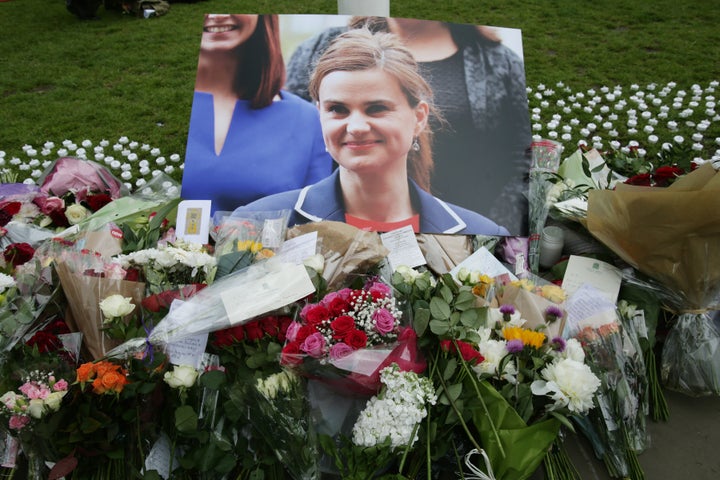 It is feared the problem could be even more widespread, with activists not wishing to press charges or raise the issue for fear of damaging their party's campaign.
One Labour canvasser described Jeremy Corbyn as "a trigger" for some people.
They allegedly witnessed an attack in Tyne and Wear, saying: "A very nice bloke, canvasser, was pushed several times off the property and then pushed to the ground by a man. A similar thing happened today.
"I imagine this is taking place a lot. [Jeremy] Corbyn's name is a trigger and activists are getting out and out abuse. It's intense."
Another Labour activist campaigning in Teesside said: "I had one guy shouting 'traitors' and tearing leaflets up in our faces. Some activists are now refusing to knock on doors."
Anderson, who runs the foundation set up after Labour MP Cox was killed by a far-right terrorist during the 2016 Brexit referendum, said the volume of physical attacks on activists and candidates of all parties appears to be "worse" at this election.
She described the local elections, which took place in May and were also marked by abusive behaviour, as a "real indicator that tempers had been running high on the doorsteps".
Nevertheless, Anderson is dismayed at the latest reports as she confirmed candidates had approached the charity for help.
Stressing "real people are impacted by this abuse", she added: "It does seem to be worse than in 2017.
"I think when it comes offline and the abuse is physical and in person it is incredibly worrying.
"That is the area where this election differs from previous elections – there are more stories of people being attacked in person rather than abuse being implicit.
"If it is the case that these incidents are increasing then it becomes a matter for the police."
The Electoral Commission and the police issued guidance for candidates and activists when the election was called. Advice included going out in pairs or threes, making sure others know where you are and staying in touch with fellow volunteers.
Anderson encouraged anyone who was targeted with violence or threats to contact the police.