The maker of Nutella has defended the use of palm oil in its hazelnut and chocolate spread, after a recent study flagged the ingredient as "potentially carcinogenic".
Italian confectionery company Ferrero has released an advert saying that Nutella is "safe" to consume and has since revealed that it will not be removing palm oil from its products.
Ferrero's purchasing manager Vincenzo Tapella said palm oil is responsible for making the spread's texture incredibly smooth. It also extends the product's shelf life.
"Making Nutella without palm oil would produce an inferior substitute for the real product, it would be a step backward," Tapella told Reuters.
Currently, Nutella makes up roughly one fifth of the company's sales.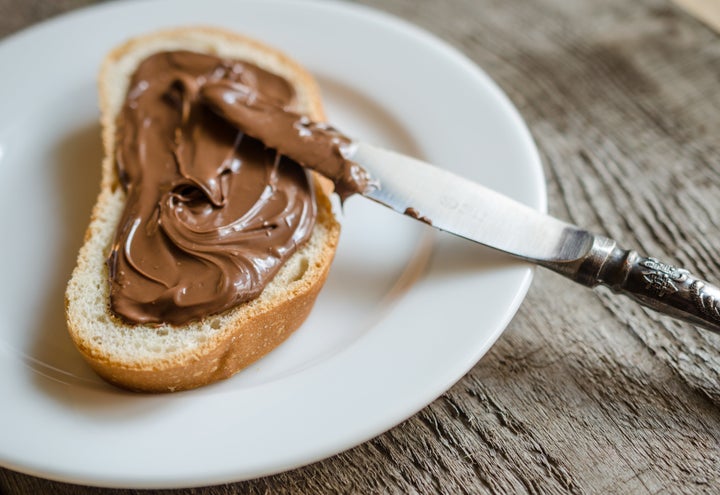 Last May, the European Food Safety Authority (EFSA) said that palm oil generated more of a potentially carcinogenic contaminant called GE than other vegetable oils when refined at temperatures above 200 degrees Celsius.
While the study didn't advise people to stop eating products containing palm oil, it did warn that the ingredient was potentially harmful and added that more studies were needed.
Hundreds of everyday food products contain palm oil such as chocolate, cookies, ice cream, pizza dough, margarine and packaged bread.
After the study's findings emerged there was a huge backlash against retailers selling these products. In Italy, supermarket chain Coop stopped putting palm oil in all its own-brand products as a "precaution". Italy's biggest baker Barilla followed suit.
A lot of pressure was placed on manufacturers and retailers, including Ferrero, to stop using palm oil in their products.
It prompted the company to release an advertisement to the public explaining that its product is "safe".
"The palm oil used by Ferrero is safe because it comes from freshly squeezed fruits and is processed at controlled temperatures," Vincenzo Tapella said in the TV ad.
The company uses roughly 185,000 tonnes of palm oil ever year in its products. Reuters reported that substituting it for sunflower oil or rapeseed oil could prove costly for the company.
A spokesperson for Ferrero told The Huffington Post UK: "The health and safety of consumers is an absolute and first priority for Ferrero and we confirm that Ferrero products are safe.
"EFSA (European Food Safety Authority) has analysed the presence of contaminants in a large number of products and oils stating that the presence of contaminants depends on the oils and fats used as well as the processes they are subjected to.
"It is for this reason that Ferrero carefully selects quality raw materials and applies specific industrial processes that limit their presence to minimum levels, fully in line with the parameters defined by the EFSA.
"In addition, our Quality teams constantly monitor such factors and guarantee the food safety of our products to the consumer."