Former Cuban leader Fidel Castro has died aged 90, the Communist revolutionary's brother, President Raul Castro, has announced.
The Communist revolutionary's death was announced on Cuban state television late on Friday.
In his address, the elderly leader said Castro died at 10.29pm on Friday and he will be cremated on Saturday before a period of national mourning is observed.
Castro stepped down as Cuba's president 10 years ago after suffering a severe gastrointestinal illness, and before his 90th birthday in August he told supporters he expected to die soon.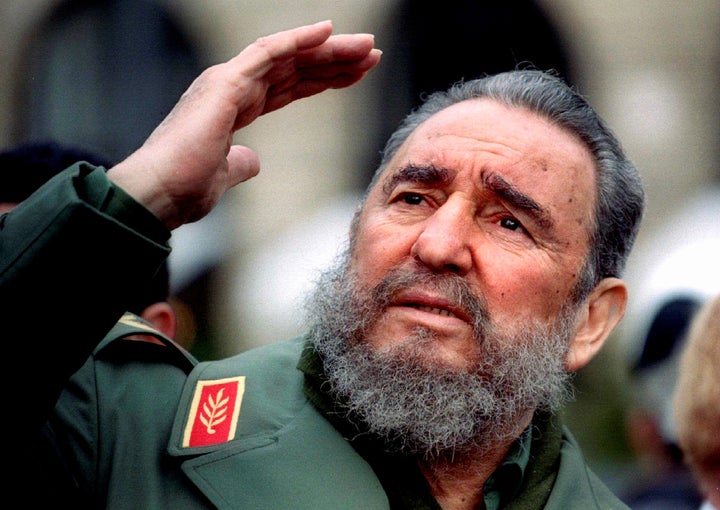 He led a coup in 1959 to overthrow the regime of the US-backed former Cuban president Fulgencio Batista, and remained hostile to Washington throughout his life.
The Cuban government's lack of transparency and the lack of an independent mass media on the island had long provided fertile ground for rumours of Castro's demise after he fell ill in 2006.
Castro handed power to his younger brother Raul in 2008 and became largely absent from public life thereafter.
He made no comment on the historic resumption of diplomatic relations with the United States for the first time in 1961 in December 2014.
In 2014 Castro was awarded China's Confucius Peace Prize, portrayed by organisers as an alternative to the Nobel Prize, which they see as biased against China.
The committee praised Castro for "contributions to peace" – a stark contrast to the view in the West of Castro as a dictator who ran an oppressive one-party state for nearly five decades while seeking to export communist revolution.
As President Barack Obama moved to heal relations with Havana, Castro responded: "We don't need the empire to give us anything."