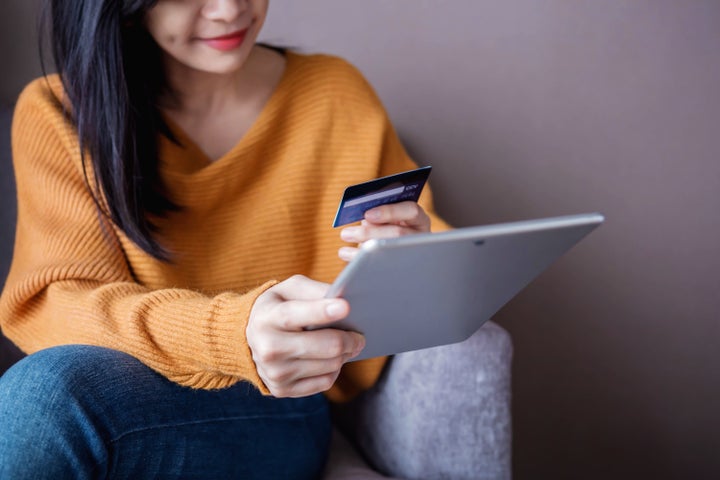 We are currently hurtling towards one of the biggest societal crises that exists today.
Despite living longer than men, women are saving significantly less for later life with new analysis suggesting that the gap between men and women's pension income is nearly 40 percent - or more than twice that of the gender pay gap. A situation which, left unchecked, could easily leave half the population in pensioner poverty.
When I started my career in the investment management industry over a decade ago, I remember being astonished by the low numbers of women investing. We are conscientious savers, yes, with more women holding an ISA than men overall, but when we do save it tends to be in cash rather than stocks and shares, despite the high probability that a stock market investment will outperform cash over the long term, which in real terms means more money in your purse later in life when you are likely to need it most.
There is no question of women's competence in investing; when we do we are proven to outperform men. And while this is not a battle between the sexes over who boasts the most impressive investing prowess, this distinction matters for one big reason: it eliminates the idea that women shouldn't bother investing or should devolve responsibility for it to the men in our lives because of our 'incompetence'.
There is, though, a question mark over our confidence in investing. In a study conducted by Fidelity, more than a third of women said they lacked confidence in investing compared with just over a quarter of men.
This is not to absolve people from taking the personal responsibility necessary to secure their financial futures themselves – clearly as adults, it is absolutely incumbent upon us all to get our houses in order independently.
However with research showing that 40 percent of women feel that the industry is not designed with them in mind and a combination of factors including lower pay than men (a situation exacerbated by motherhood, with much of the gender pay gap attributed to childbirth), it's no surprise that many women feel impeded before they even begin.
And for women from ethnic minority backgrounds, the situation could be even worse. In 2017, the government's Race Disparity Audit found that Asian, black and other ethnic groups were disproportionately likely to be on a low income than their white counterparts, which would clearly have a knock-on effect on their ability to invest for the future.
One of the biggest levellers in the last decade in democratising access to financial services, irrespective of gender or race, and promoting the financial inclusion we so desperately need, is technology.
Roboadvice for example, is one of the ways, in recent years, that previously inaccessible guidance around how to invest your money has been brought to the mass market, giving people who perhaps in the past would have had no idea where to start, an introduction to the world of investing, from wherever they are in the world.
And yes, the idea of traditional, face-to-face financial advice might seem old-fashioned or 'uncool'. And it's true, the unscrupulous activities of a tiny minority have unfortunately tainted the reputation of this part of the industry. But when it works, its value in providing bespoke financial solutions tailored to an individual's personal circumstances is unequivocal.
I'm a huge advocate of financial innovation with a purpose – gimmicky businesses that purport to be 'disruptive' but which end up offering no value to their end customers leave me cold. But sometimes innovation comes from taking an existing business model, matching it with an existing technology and adapting it to maximise reach. With GP consultations now taking place via video, for example, it is not difficult to see the potential for financial advice in this arena.
With lots of debate on the future of financial services in a post-credit crunch world, ideas abound on how it might be transformed. My view? The industry as a whole needs a makeover. And, no, this doesn't mean a superficial spruce up with even more gloss, glitz and unfathomable communications. Instead, the reverse needs to take place. The fur coat needs to be taken off and the whole thing stripped back to its bare bones to establish the very essence of what is being offered to customers in helping them tackle real-life challenges. And if this 'big reveal' highlights no real value at all, then it's time for a change.