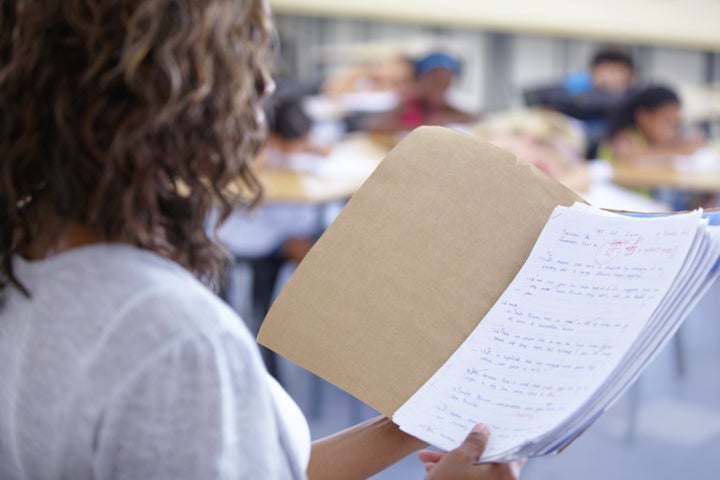 Finally, after weeks of nervous anticipation, A Level results day has arrived. In this space, surrounded by expectant relatives and friends, finding yourself without the grades you'd hoped for can be a tough place to be.
However, if results day hasn't gone to plan, please take heart.
Exam grades are just one snapshot of your performance at a single point in time. They are not a full reflection of who you are, nor what you may be capable of in the future. It may not feel this way just now, but there are still so many paths to succeed in life.
Nowadays, I look back at my teenage self and the friends I grew up with. Contrary to our beliefs back then, our success and happiness has been far less connected to exam results at age 18 than we imagined. I have observed the same to be true for many young people I have been privileged to work with over the past two decades. Many of those who have become the most successful in their lives, and carved out the most interesting careers, have not necessarily been the students with top-notch results first time round.
In fact, other skills such as getting on well with other people, knowing how to tenaciously navigate around challenges and being able to bounce back from setbacks have often appeared a stronger predictor of success than examination results alone.
So, if today has not worked out as you had hoped, dust yourself down and mentally re-frame this setback as an opportunity. Then take proactive efforts to get back on track.
Be gentle with yourself today but channel your energies into the belief that something positive will grow from this moment. Whilst it may be helpful at a later point to look back to reflect on what you can learn from the experience, it most certainly won't be beneficial to spend the coming days second-guessing yourself or agonising over what you could have done differently.
Really listen to your inner voice - and think hard about what you want to do. Step away from the pressure that other people create, even inadvertently. Meditation apps can be very helpful in to creating some head space to tune in to your own thoughts and minimise the distraction of other people's hopes and expectations.
If you were planning to go to university and have only just missed the required grades, you may find that your preferred university will still accept you. Alternatively, you may wish to consider retakes or go through the clearing process whereby universities fill any course vacancies following the release of exam results. Whatever your plans, do not hesitate to seek your school's guidance at this important time.
Whilst a full-time university education may be the right choice for some, there are alternative and equally valuable training routes such as traineeships and degree apprenticeships which you may wish to consider. If you are business-minded, even becoming self-employed and setting up on your own could be an option. There really are so many exciting possibilities open to you.
If you are still pondering your options, work experience and talking to others in professional fields that interest you can be very helpful. Even if you do not yet have a network of contacts, with the easy availability of professional networking sites, there are many ways to see the career paths other people have followed and how they got there. Don't be scared to politely ask for advice. Many people in business, in public service and in charities are often surprisingly willing to share their experience and offer a hand of support.
Remember you're not alone
Gain inspiration from other people's experiences of navigating life's challenges. Inspirational podcast series such as Fearne Cotton's 'Happy Place' and Radio 4's 'Desert Island Discs' would be a good place to start. Whilst it may seem that there is only one clear path to success, overcoming challenges and unexpected obstacles are truly a natural part of any worthwhile journey in life.