The Metropolitan Police has yet to confirm the 47-year-old man arrested for driving a white van into Muslim worshippers leaving night prayers is Osborne, but police sources have confirmed his identity to the BBC, ITV, Sky News among many news outlets.
Various media have reported Osborne grew up in the seaside town of Weston-Super-Mare, Somerset, before moving to Pentwyn, Cardiff, around a decade ago. Unconfirmed reports claim he had recently been kicked out by his partner Sarah Andrews and that he had been living in a tent in the woods.
Speaking from the family's home in Weston, Osborne's mother, Christine, confirmed: "It's my son, I can confirm that." Talking to The Sun, she added: "This is every mother's worst nightmare."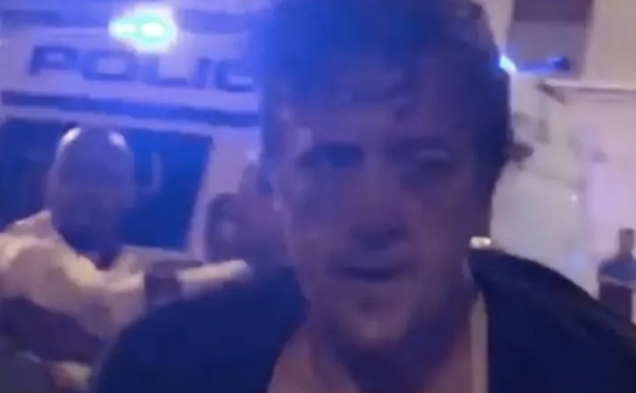 People at the scene in north London where one man died and ten were injured described how he allegedly shouted "I'm going to kill all Muslims – I did my bit" after ploughing into the crowd gathered on the pavement.
In the chaotic video of the top of this story, officers can be seen telling people to "move back" as the suspect is led to the van, with his hands cuffed in front of him.
Osborne was arrested after the collision. He was arrested on suspicion of attempted murder and later further arrested over alleged terror offences.
Security minister Ben Wallace said the driver was "not known to the authorities in the space of extremism or far-right extremism". He is believed to have acted alone.
Police were on Monday afternoon carrying out searches at an address in the Cardiff area, and journalists were camped out on a street called Glyn Rhosyn in the Pentwyn area.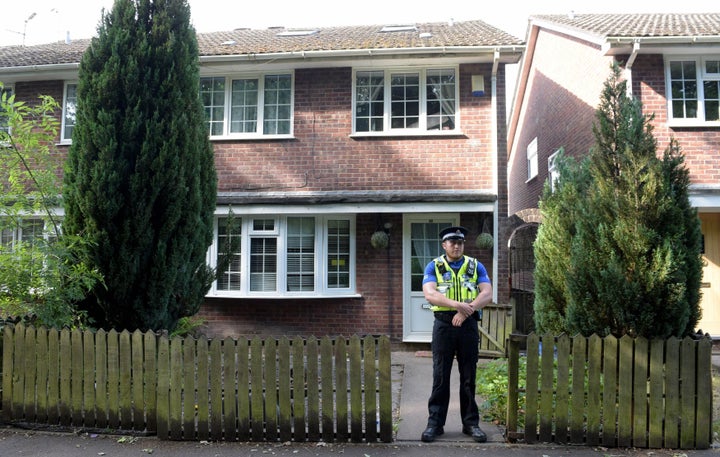 The newspaper quotes his neighbour in the Cardiff suburbs, Dave Ashford, 52, saying: "Someone called me and said it was him and I said, 'It can't be.' Then I saw the picture on the news and said, 'It's him.'"
Similarly, it quotes Pauline Tibbs, 48, saying: "The police have been back and forward here all day. It's a terrible shock.
"I've seen him walking in the street but never spoken to him. He seemed normal enough."
Another neighbour, who asked not to be named, told the Daily Mail: He split up with his partner six months ago but he's been coming back ever since to look after the kids. He seemed to have lots of vans and cars. I think he must have been some sort of mechanic."
Labour MP Jo Stevens has issued an appeal for information after the alleged attacker was named as a resident of her Cardiff Central constituency.
Khadijeh Sherizi, who said she lives next door to Osborne, said: "I saw him on the news and I thought 'oh my God' that is my neighbour.
"He has been so normal. He was in his kitchen yesterday afternoon singing with his kids."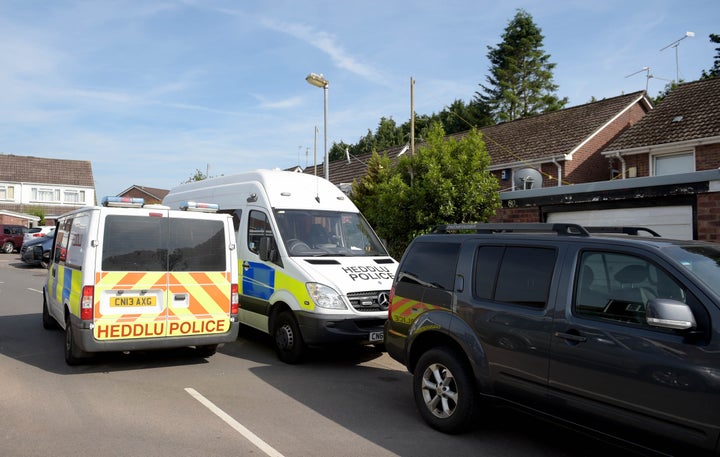 The Guardian also attempted to confirm whether Osborne had any links to far right groups, which it said was active in Pontyclun in south Wales where Osborne is believed to have hired the van.
It quotes South Wales National Front leader, Adam Lloyd, denying any connection to the attacker.
"The man in question is not known to any of us here in South Wales National Front, and to our knowledge is not and never has been a member," he said.
"Although we will never condone or accept this kind of violent attacks here in SWNF, anyone with a right mind can see this is not a terrorist attack but a revenge attack."
Osborne's sister, Nicola, has said she is "very sorry for what's happened", the Press Association reports.
She spoke outside a house in Weston. She declined to give a surname and she and other family members said they would not be issuing further statements at the moment.
This afternoon, Metropolitan Police Commissioner Cressida Dick said the terror attack was "quite clearly an attack on Muslims".
Dick said: "This was quite clearly an attack on Muslims who looked like they were probably Muslims and they were coming from a prayer meeting. We treat this as a terrorist attack."