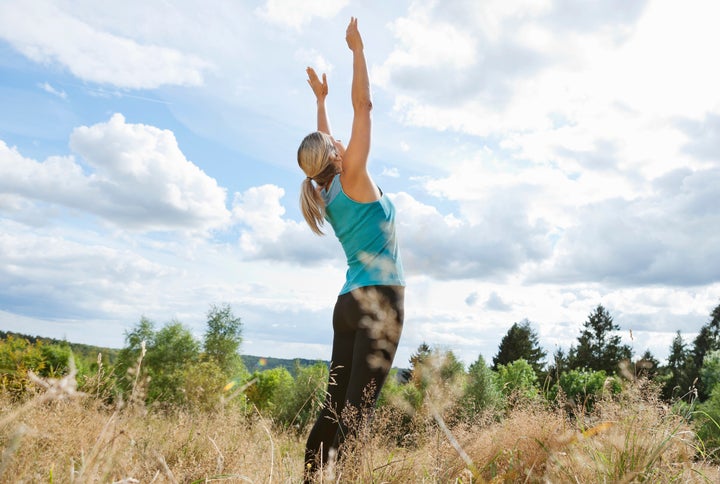 When you're getting back on track to fitness and health, it's often little tricks and tips that can help you reap big rewards - a post-exercise routine that leaves you less achy, a cunning new app that keeps you motivated or a mini mind recalibration to see failure as an (inevitable) element in long-term success.
Watch the videos below for motivational and practical exercise tips from our team of experts.
Fail if you want to succeed (yes, really)
"The best piece of advice I have had in my career is to get good at failing - and learning from that failure," he says. "It's about being courageous enough to fail and overcoming the fear of failure, because paradoxically the key to success is failure.
"If we can overcome the emotion of fear that's associated with failure then we open up a whole new realm of new possibilities for ourselves, our careers, our loved ones, our future lives.
Try a natural energy booster
Jay Brewer, Professional Head of Clinical Well Being, Nuffield Health, has an unusual pick-me-up suggestion for people juggling work, family life and wanting to stay fit - pink Himalayan sea salt. He says a pinch of this wonder salt in a litre of water will make you "feel more energetic". Have a look at this video.Try this natural energy-booster.
Share your fitness successes socially
Personal trainer Alex Craine has three app recommendations to keep you on track to fitness with workout suggestions, healthy eating tracking and motivational social sharing - a calorie counter and diet tracker, a workout app and a selfie app to help you track your physical transformation.
Stretch to prevent injury
Physiotherapist Penny Porter offers advice on ways to keep injury-free. "Stretching and strengthening is absolutely essential to prevent injury," she says. "Foam rollers are brilliant because they're cheap, easy to buy, perfect to use at home because they're portable and they don't take up space and lots of people enjoy using them."
Stop muscle soreness with this elite athletes' technique
And finally, Paul Smith, Senior Scientist at the Human Performance Lab, suggests copying a technique commonly used in elite sport to aid recovery after a workout. All you need is a hot shower and a cold bath. "It's called contrast bathing," explains Paul. "You have a hot shower for two to three minutes, then go into a cold water bath up to your waist Then you could keep repeating that cycle. It's a fairly simple trick which will help reduce muscle soreness effectively.