Patrick Magno has spoken out about he lost three-and-a-half stone in 12 weeks, which helped him bag the £188k prize in a fitness competition.
Magno, from San Diego, California, felt compelled to shape up after his doctor told him he had a high risk of developing Type 2 diabetes.
Patrick, who was 5ft 5in and weighed 12 stone 9lbs at the time, knew he needed to make drastic changes to his lifestyle to become healthier and happier.
So he quit his job, proposed to his girlfriend and embarked on a three-month fitness plan that slashed his diabetes risk and saw him develop a newfound love for fitness.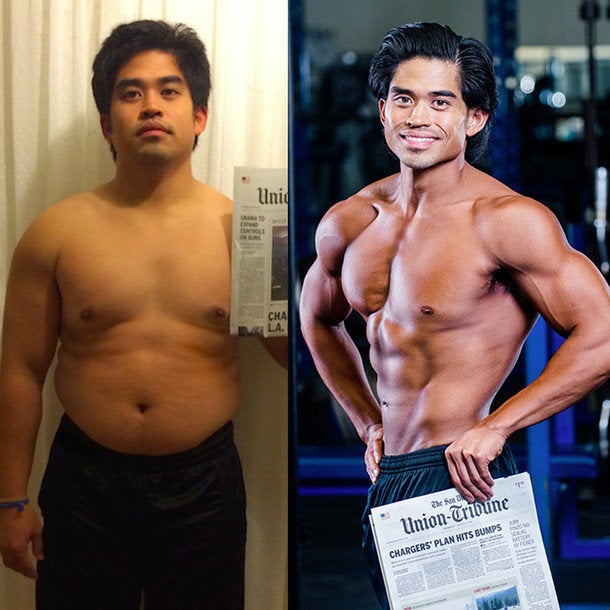 Patrick Magno worked as a social worker in a job where he had to remove children from broken homes, abusive parents and other harmful situations.
He said his career choice had a severe effect on his lifestyle and led to a decline in his health.
A visit to the doctor confirmed that Patrick had a high risk of developing Type 2 diabetes.
Magno had witnessed his father suffering from the symptoms of diabetes and had promised himself he would never let himself endure the same. But things had slipped.
The day after his visit to the doctors, Magno's 'transformation for life' got under way. He quit his job and, two weeks later at a family reunion, he proposed to his girlfriend of six years.
He was more motivated than ever to turn his life around and no longer wanted to neglect his health and wellbeing.
Magno signed up to a transformation challenge that Bodybuilding.com was running, which offered $250,000 (£188,000) in cash and prizes to help motivate people to get fit and healthy.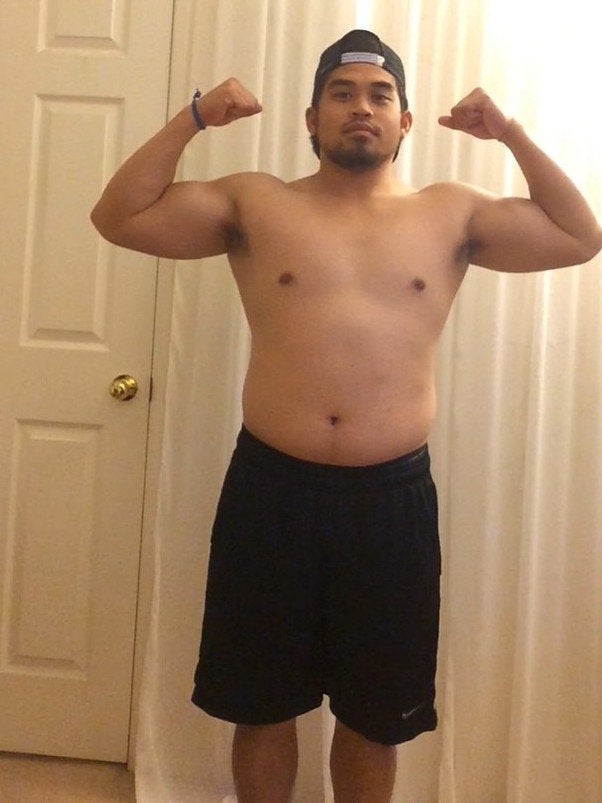 In 12 weeks, Magno lost three-and-a-half stone and shed 24% of his body fat.
"When you want something that bad, you'll sacrifice hours of sleep and force yourself to overcome bad habits and temptations, even turn down outings with friends, all so you can achieve your goal," he said.
"After dedicating my time to learn how to effectively lose weight, I finally started to see results," Magno explained.
"I spent hours on bodybuilding.com during the challenge, researching articles on the website day in and day out and absorbing it all like a sponge.
"I had no idea what my body was capable of. All I needed were the right tools."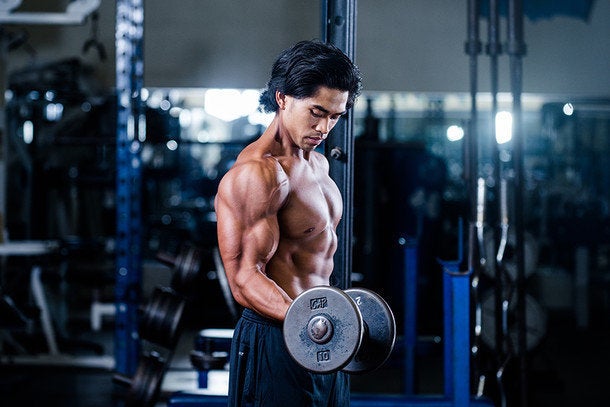 His transformation not only helped him feel better in himself, but reduced his risk of Type 2 diabetes dramatically.
He also went on to become Bodybuilding.com's 2016 male transformation winner, nabbing a $250k prize for his efforts, and is now pursuing a career as a personal trainer to help others achieve their goals.
Magno said of his transformation: "Looking back, I was lost and in a very dark place and right now, I am the happiest I have ever been.
"I'm very thankful for the struggles I went through because I was able to overcome so much – physically and mentally - than I ever imagined.