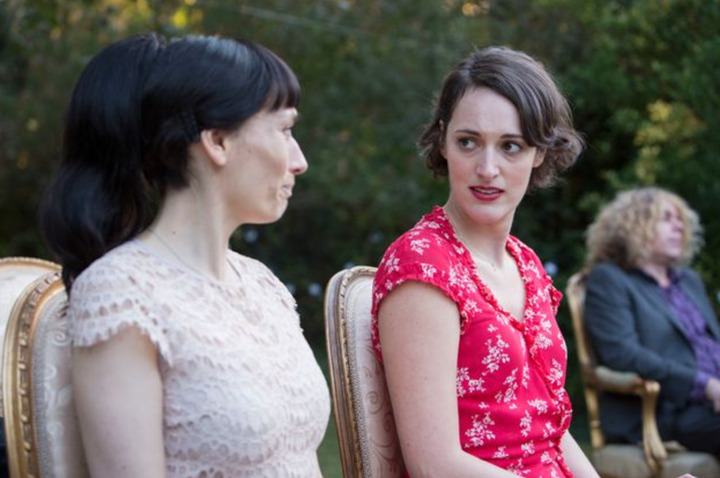 Fellow Fleabag mourners, we have some vital news.
You will soon be able to relive the power of sisterhood and remind yourself that "hair is everything" – because the play-turned-TV-series is about to undergo another transformation. This time, in book form.
Phoebe Waller-Bridge's creation will be hitting shelves this November. The book, titled Fleabag: The Scriptures, will feature new writing by Waller-Bridge alongside the complete filming scripts of seasons one and two, including the never-before-seen stage directions, publishers said.
Like Waller-Bridge's character, Fleabag's journey thus far has been full of twists and turns. It made its debut as a one-woman show at Edinburgh Fringe in 2013 before BBC Three snapped it up as a sitcom in 2016. Thanks to its huge popularity, a second, final instalment was broadcast on BBC One earlier this year.
"To criticise a story on the basis of where the author had come from, or how privileged the author is, undermines the story," she said. "It's not like my privilege created Fleabag. I created Fleabag, but from a point of place in my life where I was able to sit and write."
"The reading experience is just as rich as you'd imagine.""
The book will no doubt come as welcome news to fans who missed out on tickets for the play's West End return (side note: you can still enter the ticket lottery to bag a seat). Waller-Bridge, who has been working on the script for the next Bond film and enjoyed success with Killing Eve, will reprise her role with a run of the play at Wyndham's Theatre in London this autumn.
Editorial director Emma Herdman said: "Fleabag: The Scriptures showcases all we've loved about Fleabag, but also proves that what we've seen on our screens is only the tip of the iceberg.
"The reading experience, with the stage directions and Phoebe's original work, is just as rich as you'd imagine."
Fleabag: The Scriptures will be published by Sceptre on 5 November in hardback and eBook.