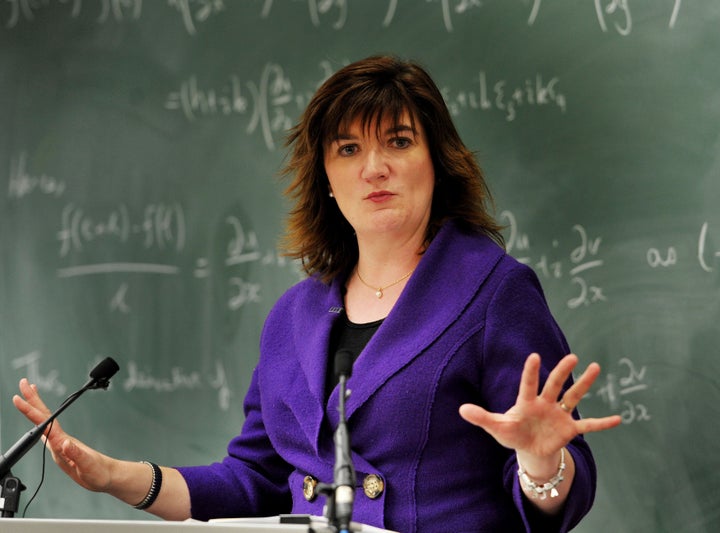 The Government has been accused of "burying bad news" by announcing a huge U-turn on its flagship schools reform on the same day as election results.
It came as the media was picking over the results of last night's English local, Scottish, Welsh and Northern Irish elections, and ahead of the result of the London mayoral election.
Ministers made the announcement via the BBC - first its correspondent who filmed Education Secretary Nicky Morgan tweeted the news, before a story appeared on the website and the interview was broadcast, suggesting the plan was carefully choreographed.
Parliament is not sitting today so MPs could not debate the decision.
The reaction was swift and damning.
Labour's Jon Ashworth said: "This U-turn is jaw-dropping. This is a Tory Government that cannot get its business through the House of Commons."
But the move was welcomed by Conservatives threatening a rebellion over the plans that would have have seen Whitehall effectively take control of schools at the expense of local authorities.
Prominent Tory backbencher David Davis said: "This is an intelligent concession by the Government.
"Along with a number of my colleagues, I expressed concerns about aspects of the Government's academisation proposals, and the Government has quite rightly considered our concerns and thought again.
"While I will need to examine the details of the Government's concessions, I welcome this sensible move by the Government."
Academies are state-controlled but free of local authority control.
For any school that fails to have a plan in place, the Government was threatening to take on radical new powers to intervene and ensure academy conversion takes place.
The key change is this: legislation will not be brought in to "bring about blanket conversion of all schools".
"I am today reaffirming our determination to see all schools to become academies. However, having listened to the feedback from Parliamentary colleagues and the education sector we will now change the path to reaching that goal.
"By focusing our efforts on those schools most at risk of failing young people, and encouraging 'good' and 'outstanding' schools to seize the opportunities of conversion, we will ensure the continued growth of the academy programme, empowering frontline heads and school leads, and transforming even more children's education.
Governments of very stripe have the habit of "taking out the trash" on busy news days.
Kevin Courtney, Deputy General Secretary of the National Union of Teachers, the largest teachers' union, said: "This is a huge Government climb-down and is a testament to the campaigning of teachers and parents. Within a week of the White Paper being published demonstrations occurred across the country organised by NUT members.
"Two petitions calling for a halt to the proposal to force all schools to become academies reached 150,000 signatures each, and 200 parents met at the NUT headquarters. This was an unprecedented outcry."