New rules have come into force that require all providers of treatment on the NHS to establish if patients are eligible for free care as part of efforts to tackle health tourism.
Foreign visitors who are not eligible may have to pay upfront for any non-urgent or planned care under the regulations introduced by the Department of Health. It is hoped the move will contribute to £22bn of savings needed in the NHS.
Hospitals will be required to identify a patient's chargeable status so any costs can be recovered, however doctors have warned the rules "lack clarity" and could burden NHS Trusts with extra bureaucracy.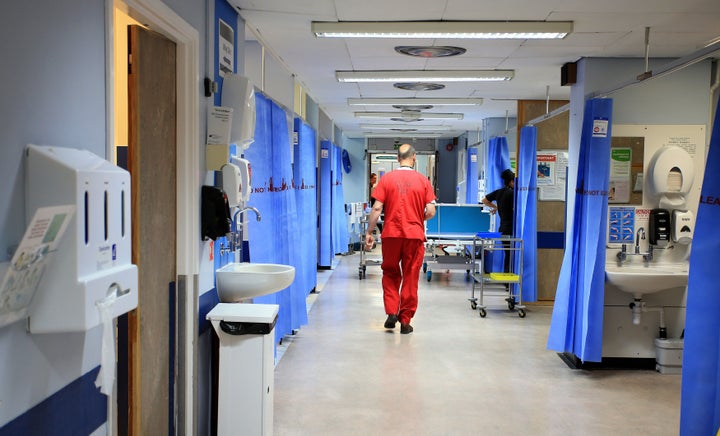 The government has previously estimated that up to £500m could be recovered from overseas visitors' and migrants' use of the NHS every year. The British Medical Association (BMA) however has described the figure as "exaggerated" and "unreliable."
Health Minister Lord O'Shaughnessy said the NHS was open to foreign visitors so long as they make their "fair financial contribution" towards care costs.
"The new regulations simply require NHS bodies to make enquiries about, and then charge, those who aren't entitled to free NHS care. All the money raised goes back into funding and improving care for NHS patients," he said.
"We are clear that some vulnerable groups are exempt from charging and the NHS will never withhold urgent and immediately necessary treatment."
Among the treatments exempt from the charging rules announced by Health Secretary Jeremy Hunt earlier this year are emergency care and maternity care.
Charging will also not apply when it is not in the interest of public health to do so, such as treating infectious disease.
Meanwhile vulnerable groups of people, such as asylum seekers, will not be charged for treatment.
Under the new rules, patients will be asked where they have lived for the last six months and if they have been abroad, they will be required to show evidence they are entitled to free NHS care, such as a non-UK European Health Insurance Card. If they don't have these documents, they may be charged under the scheme.
Dr Chaand Nagpaul, council chair of the BMA, said it was "vital" patients with acute needs, or those from vulnerable groups, do not face bureaucratic or financial obstacles.
To do so would be "morally unacceptable and could end up costing the NHS more money due to lack of timely treatment," he added.
"It is important that those accessing NHS services are eligible to do so, especially at a time when the NHS is under intense pressure and struggling to cope with patient demand," he said.
"However, the current charging proposals lack clarity around how and when overseas patients should be charged which does run the risk of causing confusion and an additional administrative burden within NHS Trusts."
Last week two experts argued the new rules would place a burden on already-overworked doctors and that there was no evidence it would save much money.
In an article in the British Medical Journal, Professor Martin McKee and Dr Lucinda Hiam argued doctors would only be able to determine how urgent a person's need for care would be by initial tests, which pose "considerable risks" if they are wrong.
"Clearly, this requires considerable judgment, based on what will often be incomplete information... Yet, if [doctors] get this wrong, they face considerable risks," the BMJ article says.
"If they breach the guidance by providing treatment to people lacking entitlement, they may reasonably fear potential disciplinary action, even if this threat is not explicitly stated.
"If they deny necessary treatment, they may be acting unlawfully under the Human Rights Act. Refusing care is unfamiliar to NHS clinicians and for many is an offensive prospect."