Fashion retailer Forever 21 has come under fire for selling a t-shirt with an ill-advised slogan.
The men's tee, which bears the message 'Don't say maybe if you want to say no', has been blamed for promoting rape culture and justifying sexual assault.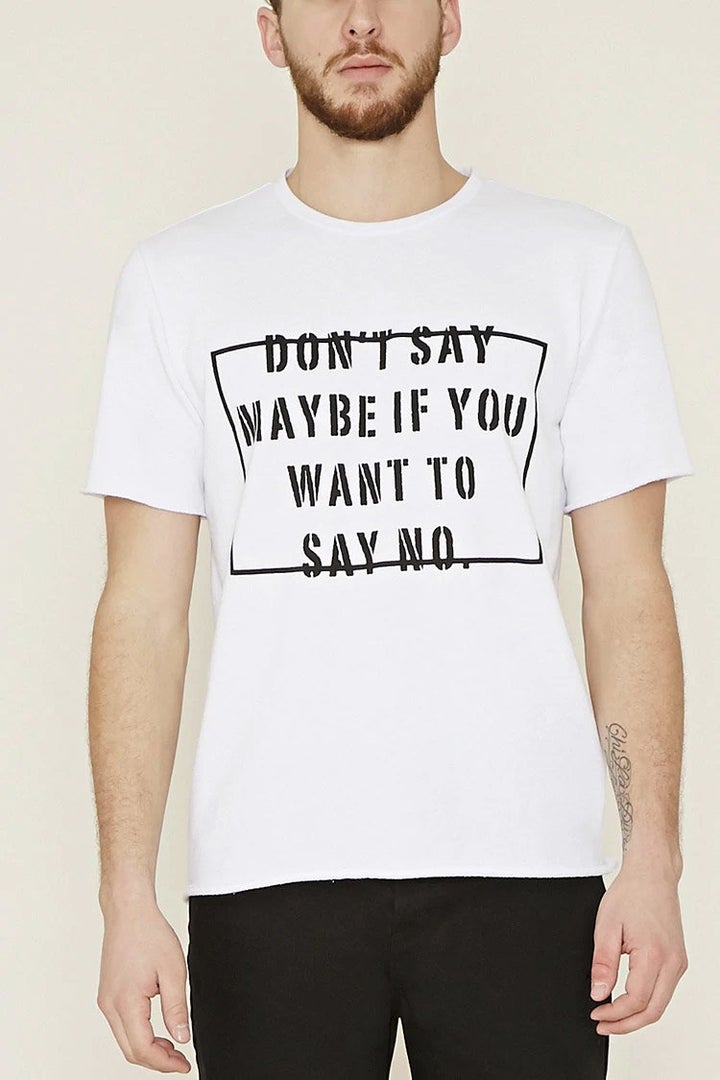 After a social media backlash, which begun in February, the brand has now removed the £16 T-shirt from its website and stores.
The Huffington Post UK spoke to Katie Russell from Rape Crisis England and Wales to discuss why Forever 21 have made the right decision by discontinuing the item.
"Giving the manufacturers the benefit of the doubt, obviously we would hope the connotations were unintended and simply about people being decisive in their daily lives," she said.
"But there have been so many occasions in the past where this kind of product has been made with overt reference to rape and sexual violence - so it's really important to give slogans careful planning and be aware of all the possible interpretations and implications.
"Sadly we live in a society where women and girls in particular are often blamed when they're raped and sexually assaulted.
"With these myths prevalent in popular culture, it's important for us to be sensitive and do everything we can do avoid perpetuating these damaging ideas."
The Huffington Post UK has reached out to Forever 21 for comment.
Popular in the Community