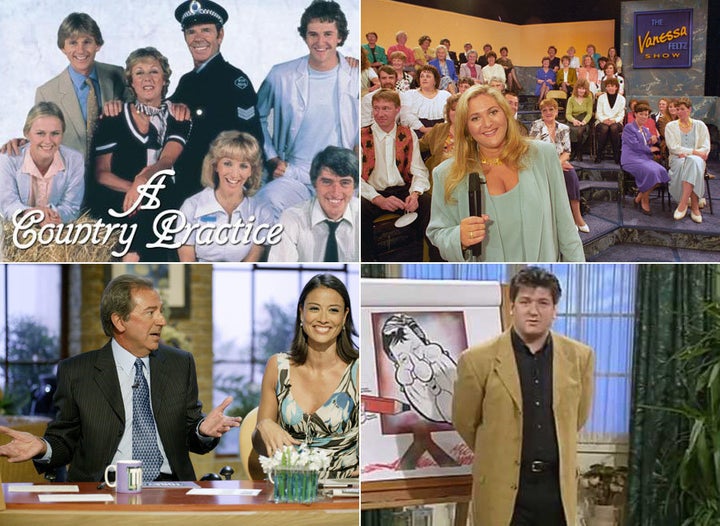 Students, the unemployed, stay-at-home parents and those pulling a sickie have enjoyed a plethora of other daytime televisual treats to keep them entertained over the years.
Some were so good that we can't believe they're not still on air (we still miss Today With Des And Mel), while others were so bad we can't get over the fact they were ever commissioned (yep, we're talking about Ejector Seat).
We've had a good old rummage in the TV vaults and dug out 21 classic daytime show you'd forgotten were ever even made...
Today With Des And Mel
Alternating in ITV's lunchtime schedule with Loose Women, Today With Des And Mel paired up the unlikely duo of Des O'Connor and Melanie Sykes in a chat show inspired by the success of the US' Live With Regis And Kelly.
It aired from 2002 until 2006, and also enjoyed a short-lived stint in the 5pm slot in 2005.
Style Challenge
Style Challenge was a makeover show fronted by the likes of Shauna Lowry and John Leslie that aired on BBC One from 1996 to 1998.
Each episode saw two members of the public undergo an image overhaul, as a team of stylists, hairdressers and makeup artists worked their magic to transform them, before they went before the show's iconic spinning mirror. The studio audience then voted on which styling team they thought had done the best job.
Celebs took part too, and the eagle-eyed among you may have spotted Janet Street-Porter in the opening titles.
Win, Lose Or Draw
This quiz show, which was essentially a televised version of Pictionary featuring a team of celebs taking on members of the public, was a mainstay in ITV's daytime schedule, airing from 1990 to 1998.
During this time, it was presented by Danny Baker, Shane Ritchie and Bob Mills, while Liza Tarbuck also hosted a late-night version in 2004.
Live Talk
If the faces on this show look a little familiar, that's because Live Talk was a rebrand of Loose Women, which aired for two series from 2000 to 2001, before it reverted to the name we know and love today.
During the rebrand, we were introduced to Carol McGiffin and Denise Welch, who went on to become two of the most popular Loose Women of all time.
A Country Practice
Along with Neighbours and Home And Away, A Country Practice was another Aussie soap which proved to be a long-time staple in the daytime schedules.
The series followed a small medical practice in rural New South Wales, and finished airing on ITV in 1999, nearly five years after it finished its run on Australian TV.
Sons And Daughters
Likewise, Aussie soap Sons And Daughters was also a hit with daytime audiences, as it followed a Romeo and Juliet-style romance story, which revolved around two families.
Due to the different ITV regions airing different programming, each area was broadcasting the show at different stages, with the final episode airing in the last region (UTV) in 1992 – five years after it ended Down Under.
Richard Hammond's 5 O'Clock Show
After Paul O'Grady took his hit chat show to Channel 4 in 2006, ITV was left desperately trying to fill the 5pm slot with something equally as popular. They came up with the idea of handing a show to Top Gear host Richard Hammond, who was joined by Mel Giedroyc.
However, viewers didn't take to the bizarre mix of comedy, experiments and reports on unusual topics, and it was axed after one series.
Cash Cab
The premise of Cash Cab was a very simple one – John Moody drives around in black cab picking up unwitting passengers who then become contestants, as he hosts a quiz in the back of his Hackney carriage.
It aired for two series between 2005 and 2006, and was later launched in 42 different countries across the globe.
The Time, The Place
This audience-participation show was launched as ITV's answer to BBC One's Kilroy, which discussed the hot topics of the day.
It was hosted by Mike Scott, John Stapleton and Henry Kelly over its 11-year run, before it ended in 1998.
Night And Day
After ITV revived Crossroads for its daytime schedule in 2001, they introduced a second soap opera later that year in the shape of Night And Day.
Telling the stories of six families living on one street following the disappearance of their neighbour Jane Harper. It boasted Lesley Joseph and Joe McGann among its cast, and also guest starred the likes of Bradley Walsh and Shane Ritchie.
It was shunted to a late night slot after just a few months, and was consigned to the history books in 2003.
That Antony Cotton Show
As one of the most popular stars of Coronation Street, ITV thought it was a no-brainer to give Antony his own chat show in 2007. However, the show was blasted by critics for copying Paul O'Grady's show, and flopped in the ratings.
While it was thought a second series was on the cards, it never materialised.
The People Versus
After a primetime version with Kirsty Young failed to live up to ITV's success with Who Wants To Be A Millionaire?, The People Versus was relaunched as a daytime rival to BBC Two's The Weakest Link in 2001, fronted by Loose Women anchor Kaye Adams.
Although 110 episodes aired between June and December of that year, The People Versus never returned for another series.
The Sharon Osbourne Show
Still desperate to dethrone Paul O'Grady following his defection to Channel 4, ITV signed up Mrs O to front a UK version of her US chat show in 2006.
But despite being at the height of her popularity thanks to her role as a judge on The X Factor, Shazza failed to replicate the success of her US show, and it was axed when ratings fell below one million.
Shortland Street
Set in a fictitious New Zealand hospital, Shortland Street is still going strong back in its home country, despite being pulled from ITV's schedules in 2003.
We still fondly remember its 10/10 theme tune. Altogether now, "is it you, or is it me..?".
Vanessa
Long before Trisha or Jeremy Kyle, Vanessa Feltz presided over domestic disputes, as her daily chat show saw members of the public air their grievances with one another.
She moved to the BBC in 1998 as part of a rumoured £2.7 million deal to host a similar show, but it found itself at the centre of allegations that it had hired actors to pose as guests, and was cancelled soon after.
Going For Gold
This Henry Kelly-fronted gameshow aired for 10 series between 1987 and 1996 on BBC One, later being revived on Channel 5 for 105 episodes in 2008, hosted by John Suchet.
Nigella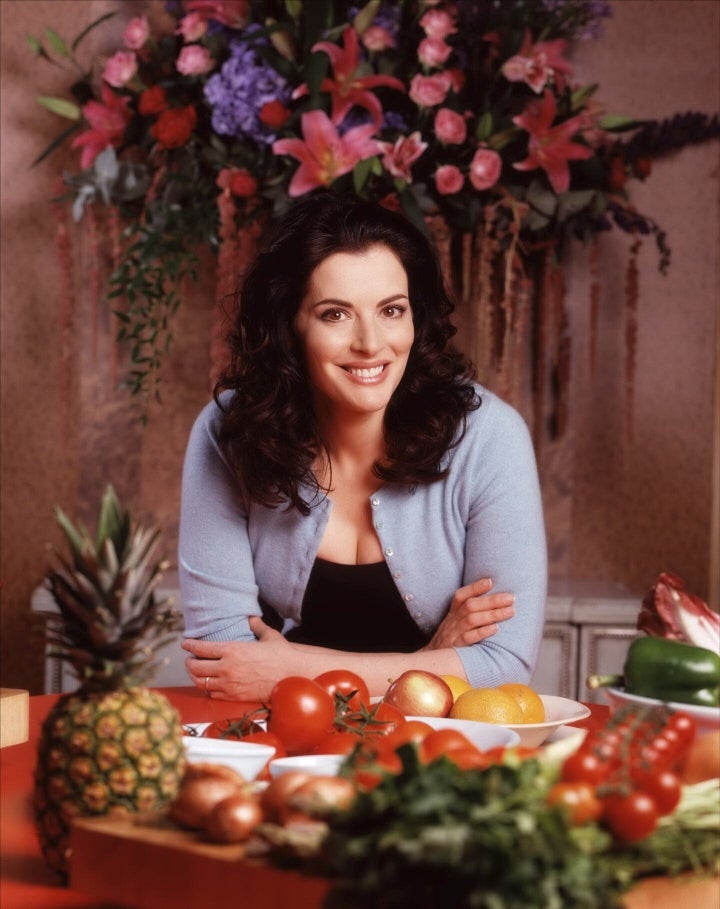 ITV tried to capitalise on Nigella Lawson's growing popularity in 2005, when they handed her a lunchtime show, which blended cookery with celebrity interviews and chat, but it failed to appeal to viewers' appetites and only stuck around for one series.
All footage of the show has been removed from YouTube, so here's a picture of Nigella posing with some fruit and veg instead.
Pebble Mill At One
Pebble Mill At One was the closest thing daytime TV viewers had to This Morning before the ITV daytime show began in 1988.
The BBC One magazine show broadcast live every weekday from the BBC's Birmingham studios, from 1972 to 1986 and was presented by the likes of Alan Titchmarsh, Jan Leeming, Fern Britton and Magnus Magnuson. It was later resurrected in 1996.
Wipeout
Before Bargain Hunt dominated the pre-afternoon news slot on the BBC, it was all about gameshow Wipeout, which was hosted by both Paul Daniels and Bob Monkhouse over its nine-year run. Eventually, Wipeout came to an end in 2003.
Kilroy
Long before Robert Kilroy Silk was best known for his involvement with UKIP, he had a daily discussion show that aired on BBC One between 1986 and 2004. It was taken off air when Robert made a remark about Arabs in a newspaper column.
He later disputed that his comments were racist, but the Muslim Council of Britain rejected his apology.
Ejector Seat
To coincide with the launch of Good Morning Britain in April 2014, ITV commissioned a new game show fronted by Andi Peters, which bore more than a passing resemblance to Graham Norton's Big Red Chair.
It saw contestants sat in a moving chair as they answered a series of questions, and if they answered incorrectly, they would find themselves moving move backwards towards "the edge", before eventually being tipped off. We're still waiting on news of a second series...
Popular in the Community