A knifeman involved in a stabbing incident at a London railway station was shouting "death to Muslims" and "go back to Syria", eyewitnesses have said.
Police rushed to Forest Hill station, south east London, on Monday afternoon, amid chaotic reports of an attack on social media.
A man in his forties was rushed to hospital with serious but not life-threatening injuries.
Passengers reportedly fled screaming with terror after the armed man shouted threats and was "ranting on the streets".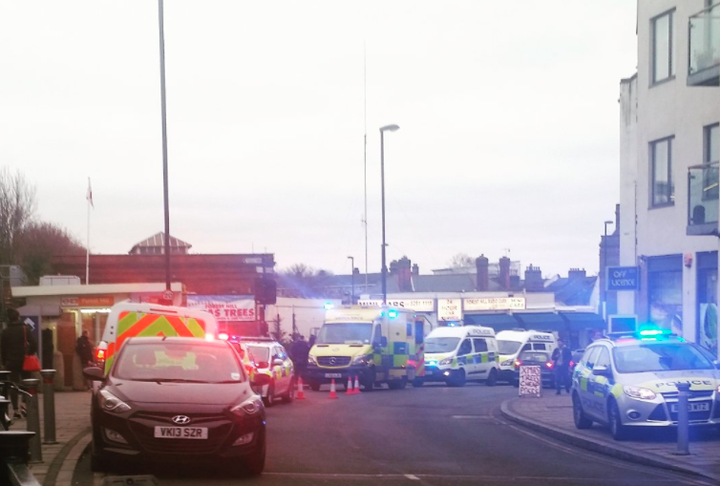 Miguel Oliveira, 36, said he came "face-to-face" with the attacker, who was "shouting uncontrollably" after he allegedly stabbed a man at the station.
Oliveira, a music composer from Forest Hill, told The Press Association he was met with a "wave of people" when he arrived at the station following the incident.
He said: "The first few were shouting 'he's got a knife, he's got a knife' and then all of a sudden the next ones said 'Oh he's been stabbed, call the police'."
He added that some members of the crowd were shouting: "He wants to kill Muslims".
Oliveira left the station but returned a few minutes later amid confusion over the whereabouts of the attacker.
He said: "I doubled back and I went back to the station and actually came face-to-face with him.
"He had just come out - not the way they were saying.
"He was walking towards me and he was shouting stuff like 'Death to Muslims' and 'Go back to Syria'."
Purported eyewitnesses reported the man shouted threats against Muslims.
One woman said the man "had a wild look in his eye".
Passersby said they were stopped by police and told a man was running with a knife. Others said they saw the armed assailant stab another man.
Another witness, Richard Etienne, told LBC the armed man said: "I want to kill me a Muslim today! I need to kill me a Muslim!"
Etienne said the armed man at first seemed to be ranting on the train near Forest Hill but then approached a Muslim woman wearing a hijab.
He added: "He brandishes a knife towards her and says 'I'm not going to kill me a Muslim today. I want a Muslim man'".
Juliette Cooper, 39, was jogging near the station when she heard screams.
She told The Evening Standard: "I spoke to my daughter's friend who was on the train and she said a man with a knife was going around and stabbing people
"She said everyone literally ran off the train at Forest Hill where he got off as well.
"He had a wild look in his eye."
Shellby Curry, 24, from Forest Hill, was with her one-year old child when she saw a man "waving what looked to be a knife in his hand" near the station and screaming words like "Muslims fucking hate them, kill them all".
She described the attacker as a black man with short hair, who she thought appeared to be in his late 30s or early 40s.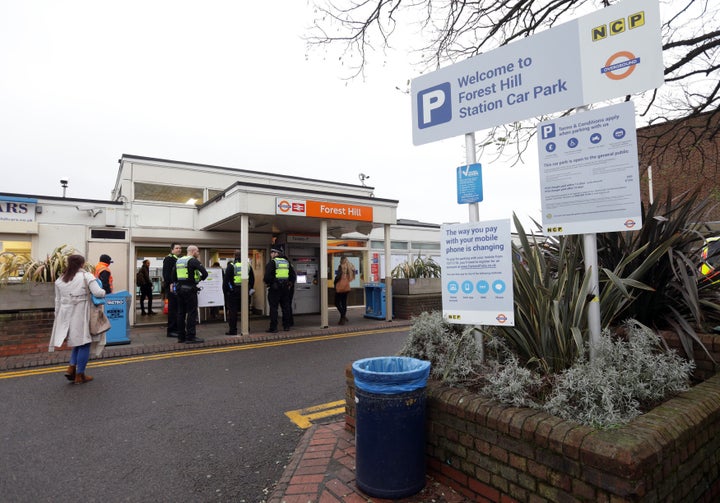 Several people phoned the police, who arrived around ten minutes later and restrained him, Curry said.
"I was walking along and someone stopped and said 'be careful, he's got a knife'. As I looked around there he was.
"I just grabbed my baby and ran across the road. Looking back [I saw] him marching up and down waving his arm about."
British Transport Police said they arrested a 38-year-old man on suspicion of assault occasioning grievous bodily harm. He remains in police custody.
They said they were not treating the incident as "terrorism-related".
The force told Channel 4 News' Fatima Manji that there not yet any evidence to link it to terrorism.
BTP later said it was a "serious hate crime offence" but there was "no suggestion of wider terrorist aspect".
Senior investigating officer Detective Chief Inspector Paul Langley said: "This was a serious assault on a man in broad daylight and we are aware that other passengers may have seen what happened or been threatened themselves.
"We have spoken with many witnesses from the train but if you saw what happened and haven't yet contacted police, please do so as soon as you can."
Popular in the Community