The Advertising Standards Authority (ASA) has banned four skincare adverts after ruling the products made false claims and breached rules around cosmetics.
The four brands – Dermalogica, Feel Unique, Johnson & Johnson and Clearasil – were all selling treatments that claimed to target acne and spots.
But the advertising watchdog claimed these adverts broke the boundaries of what can be considered 'cosmetic' and were instead making claims of a medicinal nature for products not licensed to be used as such.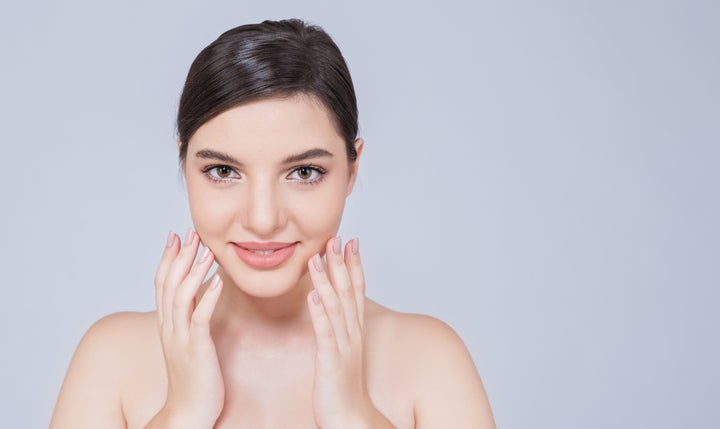 Cosmetic regulations in the UK define cosmetic products as having a primary purpose of cleaning, perfuming, changing appearance, protecting, correcting body odour or keeping the body in good condition.
But ASA considers acne a medical condition, not a cosmetic problem. So anything that claims to fix it is subject to the same rules and regulations as medications not cosmetics.
The four adverts concerned were for Dermalogica's Medibac clearing product range, Clearasil Rapid Action Treatment Cream, Clean & Clear Advantage Spot Control Treatment Gel and a paid-for Google advert from Feel Unique that said they stocked 'acne treatments'.
The adverts are no longer permitted to be shown in their current form.
There were two complaints made against Dermalogica's MediBac range, that claimed to "treat, clear and prevent adult acne while addressing the needs of adult skin". Although Dermalogica offered to amend their adverts by replacing references to acne with the terms "breakout" or "blemish", it wasn't enough.
There were also two complaints made against RB UK commercial, which produces the Clearasil Rapid Action Treatment Cream. The complaint related to the claim that the product "reduced spot size and redness in as fast as four hours".
There was only one complaint made against Feel Unique – which stocks high-end brands like Clinique, La Roche-Posay, Murad, Bioderma, ELEMIS and Vichy.
The brand defended the wording on their advert, saying there were many products widely available on the market that made claims to treat acne so it seemed strange as a retailer that they could not direct their customers to products that made this claim. ASA still ruled they were in breach of the code.
The final ruling of the four was against Johnson & Johnson, which was initially being questioned over three products: Deep Action Cream Wash, Blackhead Clearing Daily Scrub and Advantage Spot Control Treatment Gel.
But only the final one was deemed to be in breach of the code.
ASA said the first two items were safe from being shelved because the overall presentation of the products in the ads was clearly cosmetic, and consumers would not expect such products to be medicines.