Comedian Frankie Boyle has attacked Donald Trump's lacklustre apology after a recording emerged of the Republican presidential candidate making obscene remarks about women.
Trump, 70, tweeted on Saturday that it had been an "interesting 24 hours" after the footage sparked international outrage.
The recording, filmed in 2005, hears Trump describe how he has "moved" on women in the past.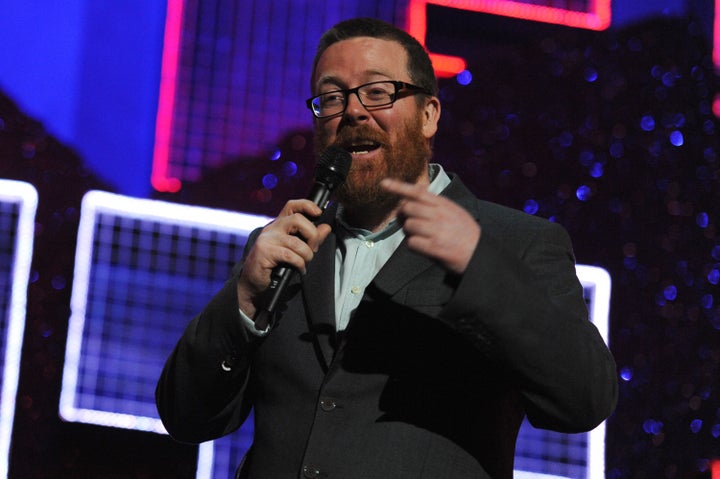 The billionaire property mogul apologised after the footage was released, but questions have been raised regarding just how sincere his apology was.
Boyle, 44, made the point that the apology may have looked more sincere if Trump had not read off an autocue, adding: "And are you a deranged sexcase?"
The footage hears Trump talking with Billy Bush of "Access Hollywood" on a coach. Trump can be heard talking of an encounter with an unidentified woman.
The conversation then turns to women more generally with Trump telling Bush what his fame and status allows him to get away with.
Towards the end of the footage both men disembark from the coach as they arrive at the set of Days of Our Lives and are greeted by actress Arianne Zucker who they have just been discussing.
Trump later released an apology in which he said: "I have never said I am a perfect person, nor pretended to be someone that I am not.
"I have said and done things I regret and the words released today on this more than a decade old video are one of them.
"Anyone who knows me knows these words don't reflect who I am. I said it. I was wrong, I was wrong and I apologise."
He added: "I have said some foolish things but there's a big difference between the words and actions of other people.
"Bill Clinton has actually abused women and Hillary has bullied, attacked, shamed, and intimidated his victims."
Democrat presidential hopeful Hillary Clinton was quick to pass comment on the recording.
Republican vice presidential nominee Mike Pence said that he would not condone or defend Trump's comments.
Pence said in a statement: "As a husband and a father, I was offended by the words and actions described by Donald Trump in the 11-year-old video released yesterday. I do not condone his remarks and cannot defend them.
"I am grateful that he has expressed remorse and apologised to the American people."
Boyle is not the first celebrity to speak out against Trump's antics.
Hollywood legend Robert De Niro launched a scathing attack on the presidential hopeful, describing him as "a pig", "a punk" and "a con".
The veteran actor was speaking as part of a celebrity "Get Out The Vote" advert, although his comments did not make the final cut.
De Niro described Trump "blatantly stupid", adding: "He's a punk, he's a dog, he's a pig, he's a con, a bullshit artist, a mutt.
"He doesn't know what he's talking about, doesn't do his homework, doesn't care."
Related