A cryptic postcard sent from serial killers Fred and Rose West to a paedophile couple they were friends with has emerged.
The postcard, which appears to contain sexual innuendos, was sent to David and Pauline Williams in October 1990, according to the postmark.
Despite featuring landmarks from the Cheshire Ring canal circuit, the postcard was actually sent from the Wye Valley in Gloucestershire.
It is believed that the couple were looking after the Wests' children at the time.
Addressed to "The West Williams Menagerie", the card reads: "Brilliant bit of canal, full of lagoons and things.
"Think Mae's [the West's oldest surviving daughter] nose would have frozen off by now, but the weather actually very photographic.
"Colin [it is not known who this refers to] says the 'birds' are very friendly here.
"Loads of wildlife - especially when the soup exploded all over the galley!
"Several fishermen have also lost their groundbait."
It is then signed "Mum and Dad xx."
Andy Jones, who runs the Crime Through Time Collection at former Littledean Jail in Gloucestershire, was given the card for his collection.
"To my mind, it tells of an orgy."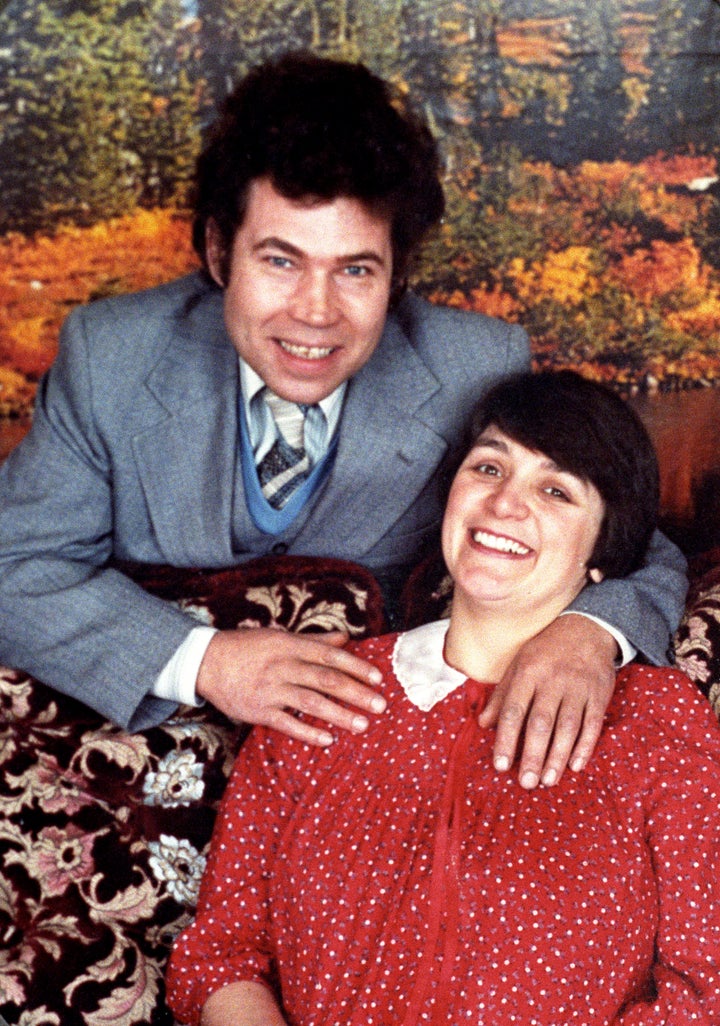 The pair were jailed at Exeter Crown Court in November last year for a string of sexual offences against children dating back to the 1980s.
Their catalogue of abuse against girls and boys as young as seven started in Gloucester, where they met the Wests, and continued when they moved to Devon in the 1990s.
Devon and Cornwall Police said excavation work had started in the rear garden of the couple's end-of-terrace bungalow in Bradninch in Cullompton, Devon, following a tip-off, and will probably continue for two days.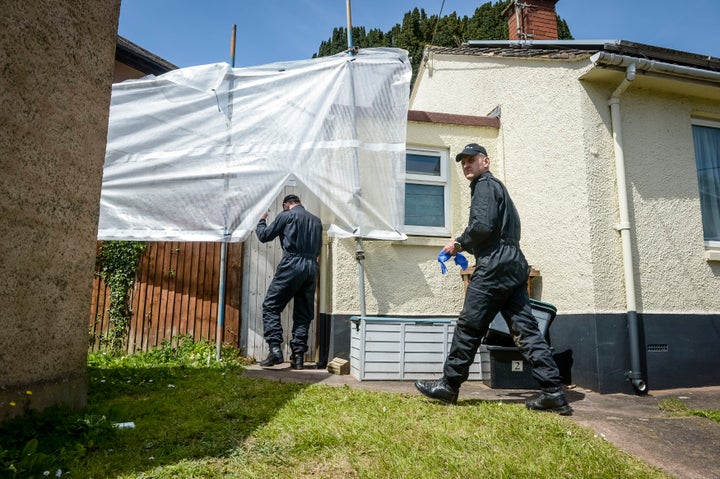 But the force repeatedly refused to comment on what officers are searching for, with some reports suggesting they are looking for a baby's body.
Speaking at the site, Detective Superintendent Keith Perkin said: "These are ongoing investigations linked to historic intelligence at the bungalow.
"We have specialist search officers involved in the excavation and hope impact on the community is reduced as much as possible.
"In the meantime, we will have extra officers patrolling the area to help offer reassurance to the local community."
Perkin said the work is expected to continue until Friday at the earliest.
David Williams was jailed for life after being found guilty of offences including 11 counts of indecent assault, 10 counts of rape and two counts of gross indecency with a child.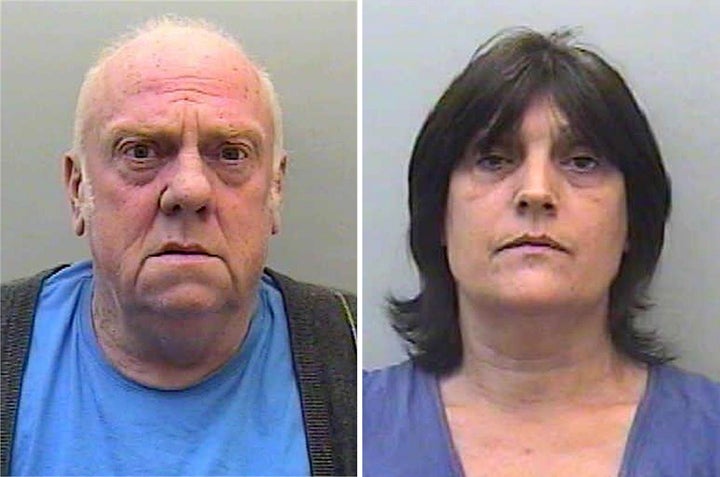 He was also convicted of three counts of indecency with a child, two counts of cruelty and two cases of aiding and abetting an indecent assault.
Pauline Williams was sentenced to 12 years jail with four years on extended licence after being found guilty of two counts of aiding and abetting rape, two counts of aiding and abetting an indecent assault and three counts of indecent assault.
Fred West hanged himself in prison in 1995 while awaiting trial for the murder of 12 women.
Rose West was jailed later that year for the murder of 10 women and will spend the rest of her life in prison.