The school summer holidays are a notorious time for price increases, as companies cash in on parents' quest to find enough fun activities to fill their children's days.
But it is possible to get discounts and even find freebies if you know where to look. We've rounded up five ways you can treat the family to some fun, from free tennis lessons to cut-price cinema tickets and trains.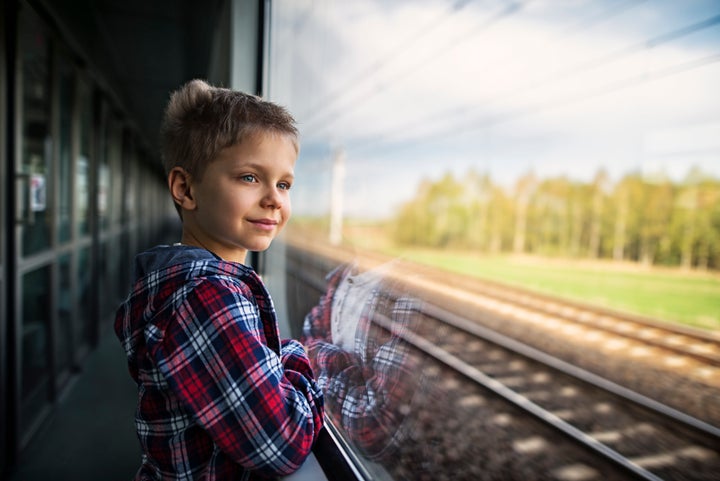 1. Book advanced train tickets for a seaside or city trip.
You can get some really cheap train ticket deals if you book in advance, including to seaside towns and cities so you can spend more time in the great outdoors.
For example, you can get a ticket for £5 from London Victoria to Eastbourne or Brighton if you book in advance via Southern Rail and you can typically book up to 12 weeks ahead. Trainline also sells advanced tickets from Manchester to Blackpool, from £5.50.
Buses are also a convenient and affordable way to travel. Megabus offers low cost tickets to places such as Newquay. It also has an "inspire me" feature on the website, so if you don't know where you want to go, you can add in your home town and it will give you some options. For example, you can travel from Manchester to Liverpool for £3 or Leeds for £4.
2. Hunt for cheap deals on ticketed attractions, from cinemas to museums.
National Rail runs the site Days Out Guide, which lists a host of buy one get one free deals for attractions around the UK. These include trips to Cadbury World in Birmingham, Edinburgh Dungeon and Manchester United football club museum, as well as lots of London attractions including Madame Tussauds and the London Eye.
Cinemas also offer cut price tickets for children, with Odeon charging from £2.50 a ticket and Vue Cinemas £2.49 for selected tickets.
3. Go fruit picking.
It's not entirely free because you still have to pay for the fruit you want to take home, but fruit picking has the double benefit of feeding your kids while also entertaining them.
There are fruit picking farms all over the UK - where you can pick blackberries, strawberries, and also vegetables including sweetcorn and courgettes. This website has a handy guide listing farms near you.
4. Take part in organised sports for free.
Tennis, swimming, fishing and running are all activities you can do completely free of charge as part of a group.
Kids Run Free is a national organisation that runs regular races and activities for children, with regular events taking place in public parks - including in Richmond, Warwick and Coventry. Check out the calendar here.
5. Dine out for a steal.
It is worth checking whether your favourite restaurant lets kids eat free or for a reduced price. Prezzo, Hungry House and the Sizzling Pub and Grill chains offer kids meals for £1 at selected times, for example.