Going out with the kids during the summer holidays doesn't have to cost a fortune. While family tickets for the big name festivals can be expensive, there are a host of local summer festivals and carnivals happening in August throughout the UK which make a lovely day out for the family.
Don't forget there's a bank holiday this month - on the last Monday of August in England, Wales and Northern Ireland, while in Scotland it's on the first Monday of August. The summer bank holiday was introduced in 1871 and was originally intended to give bank employees the opportunity to participate and attend cricket matches. Wonder how many of us will be playing and watching cricket?
Here are some free family days out taking place across the UK in August 2017.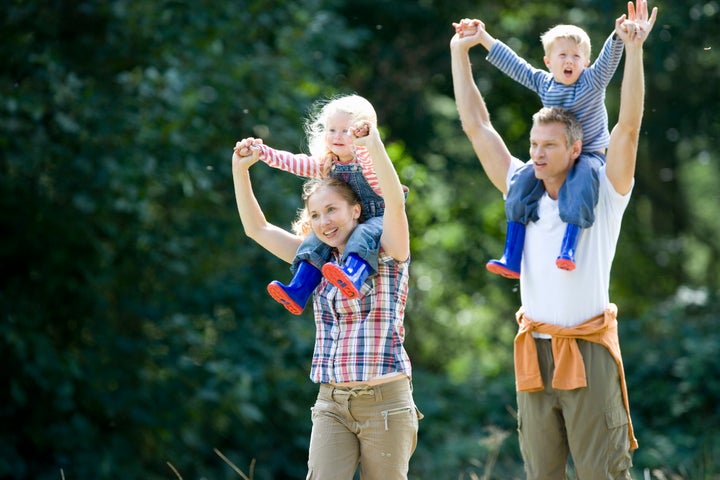 Free children's shows include the enticingly entitled Superheroes For Kids and Boogers, Books And Big Bottom Burps in this alternative to the pricier Edinburgh Fringe. Make sure you stop and enjoy the talented street performers too.
The UK's largest Pride parade makes its exuberant way up West Street, along North Street and London Road before ending in (the ticketed event at) Preston Park. Pick a perfect spot and enjoy.
This year's theme is 'It's a Celebration'. See costumed bands and floats progress from the Carnival Village at Victoria Park to the city centre and back to the park for final performances.The Carnival Village itself will be buzzing with entertainment from two stages and music zones featuring the best in soca, reggae and urban contemporary music and Caribbean, African and Asian food, arts and crafts.
9 - 10 August, from 9.30pm
The world-famous British Firework Championships is set to return to Plymouth's Waterfront with firework companies battling over two evenings for the title of British Fireworks Champion. There'll also be a music stage, morris dancing, fairground rides and food stalls. Popular viewing areas are The Hoe and Queen Anne's Battery.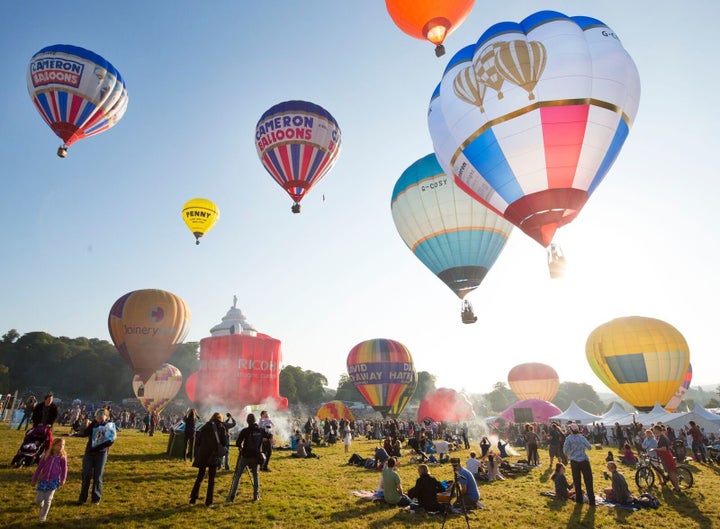 See Europe's largest hot-air balloon festival with 150 balloons tethered and taking off every day from the grounds of the stunning Ashton Court Estate. The fiesta offers four days of fabulous and free fun for the whole family, with breakfast and balloons at dawn and the night glows on Thursday and Saturday after dusk, when lit-up balloons ascend to a soundtrack of music followed by firework displays. Over half a million people attend each year.
This 75th seaside town carnival brings old favourites to town, including the lantern procession with samba dancers and a military band, donkey rides , swimming races in the sea, children's sports and the life boat launch, rounded off with spectacular fireworks. One of this year's highlights will be a free-fall para drop by the famous Royal Air Force Falcons Parachute Display Team targeting the beach on Carnival Monday.
15 - 16 August, 10am - 10pm
Two days of family entertainment, events and activities on the seafront. Fun beach competitions include sandcastle-making, a beach space hopper race, waitress trolley race and coach pull challenge. Other favourites include the Red Arrows fly-past, the carnival procession and all-day fairground, a torch procession and fireworks.
The only free entry one-day agricultural show in the south west. The show includes falconry on horseback displays, livestock classes including cattle, pigs and sheep, equestrian shows including heavy horses, driving, hunter classes and showjumping. You can also see poultry, arts and crafts, a flower show, floral art, classic and vintage cars and vehicles, as well as the South West Cheese Awards and the Somerset Cider Championship.

One of the UK's most eccentric annual events, Bog Snorkelling attracts visitors from all over the world. There are food and drink stalls, crafts, a bouncy castle, live music and a real ale and cider bar on the site, so it's a great day out even if you don't fancy taking the muddy plunge. But bear in mind that Lonely Planet has described bog snorkelling as one of the top 50 "must do" things from around the world. Plus, there's a junior competition too.
The big daddy of street festivals, the Notting Hill Carnival was first held in 1966, attracting around 500 people to the Caribbean-influenced celebration. Now the carnival is the largest street festival in Europe, attracting hundreds of thousands to London. Expect to see some 50,000 performers in the parade and more than 30 sound systems, with more than on million people attending over the carnival weekend.
Head to West London on Sunday for Family Day or Sunday Parade in the afternoon to watch elaborate floats winding their way through the streets and young performers proudly showing off their elaborate costumes and tuck into snacks from the huge array of stalls. Sunday has a slightly more low key, less crowded atmosphere than Monday's parade.