On average that's 148 times more than the salaries of the people who work for them.
And for anyone working on minimum wage, the disparity is staggering.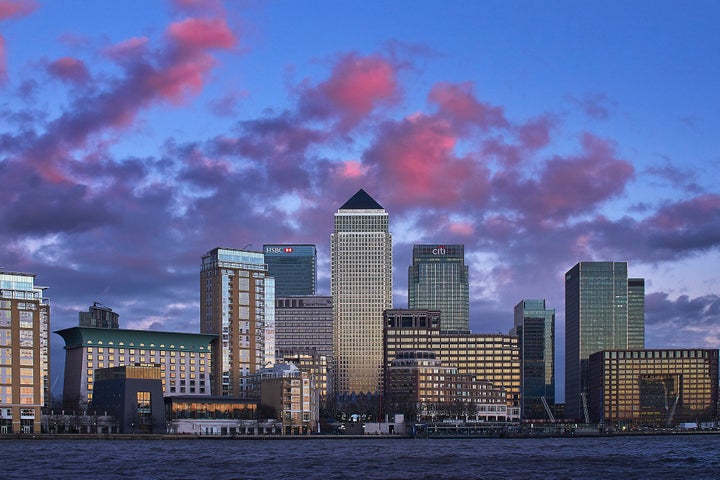 Even if you worked five days a week and took no holidays it would take 390 YEARS to earn as much as a chief executive earns in just one.
Yet even on a Prime Minister's wage it would take far longer than a simple term or two in office to earn the £5.5 million taken by top executives in a year.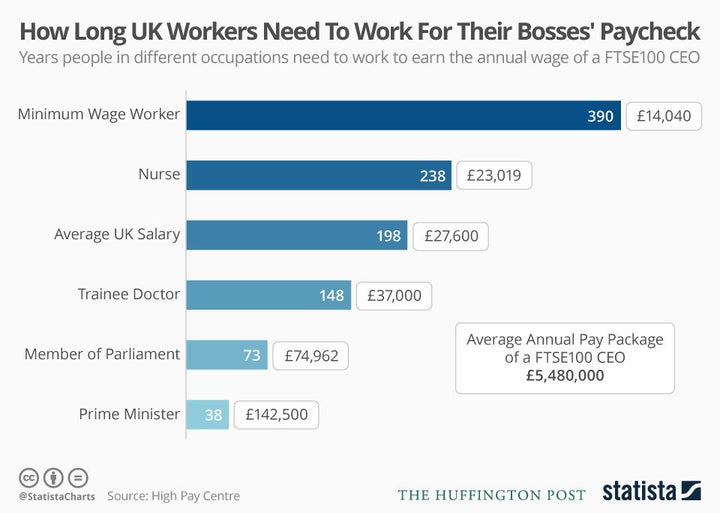 Yet this still is nowhere near the 10% given to the top bosses over the same period.
Stefan Stern, director of the High Pay Centre, said: "There is apparently no end yet in sight to the rise and rise of FTSE100 CEO pay packages. In spite of the occasional flurry from more active shareholders, boards continue to award ever larger amounts of pay to their most senior executives.
"The High Pay Centre was delighted by Theresa May's recent intervention on this issue. There now seems to be political will and momentum behind attempts to reform top pay.
"In particular we support two of her main proposals: that companies should be obliged to publish the ratio between the pay of the CEO and the average worker in the business, and that the voice of the ordinary employee must be heard in discussions over executive pay.
"Businesses could save themselves a lot of grief, and do something to restore their reputations, if they listened to workers first before awarding these bumper pay packages. The question the outside world keeps asking is 'How much?!'.
"How much better to try and answer that question internally first with concerned yet supportive employees?"