When she's not presenting the world's biggest sporting events, Gabby Logan is a self-declared chauffeur to her 14-year-old twins. But the former international gymnast still squeezes in an exercise session every day – regardless of her schedule – as running, yoga and weight training give her much-needed 'me-time'.
"I don't believe when people say: 'I just don't have time [to exercise]'," she tells HuffPost UK. "You can almost always make the time. There might be some exceptions in life – like when you're super busy with young babies – but for most of us, we can make a bit of time for it."
Logan's tactic is to book in exercise the same way you would for your haircut. She looks at her diary at the start of each week and schedules workouts around other commitments.
"I just love the clarity of thought [exercise] gives you," she says. "I love that feeling of pushing yourself to almost exhaustion sometimes, then coming in and having a shower and realising your energy levels are so much higher because of it. It's somehow cleansing, in a way."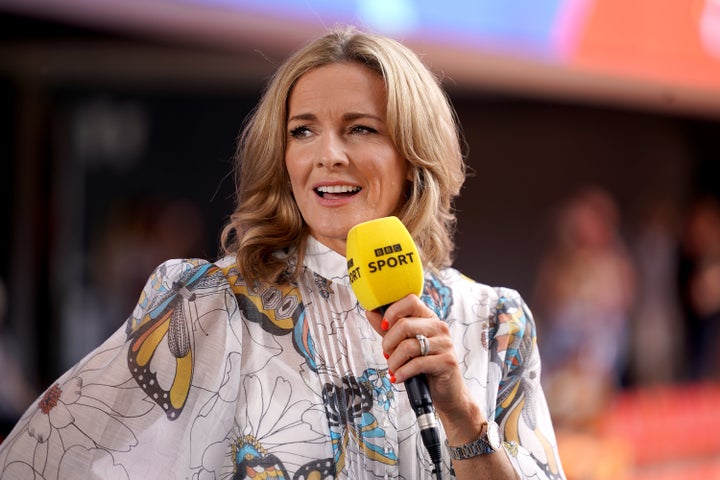 As the daughter of former Welsh International and Leeds United football star Terry Yorath, exercise has always been a big part of Logan's life. A bout of sciatica – nerve pain in the buttocks, legs and feet – forced her to retire from gymnastics after the 1990 Commonwealth Games, but she soon discovered the joy of non-competitive, less gruelling exercise.
During her A Levels, running helped her cope with the stress of exams, as well as other worries, like body image. "Because of that, I just carried on as a habit – it becomes part of you," she says.
Logan credits exercise with boosting her mental resilience, which was severely tested a year later with the sudden death of her 15-year-old brother. Daniel was having a kick-about with their dad in the family's back garden when he collapsed and died of a previously undetected heart condition. Terry Yorath has since spoken about his experience of depression and "self-medicating" with alcohol following his son's death. In 2004, he narrowly avoided a prison sentence after knocking down a pedestrian while over the drink drive limit.
"There were lots of issues going on within the family because everyone reacts differently to things like that," reflects Logan, who was only 19 when Daniel died. "I think a very significant part of my own mental health and wellbeing is defined by that period of my life."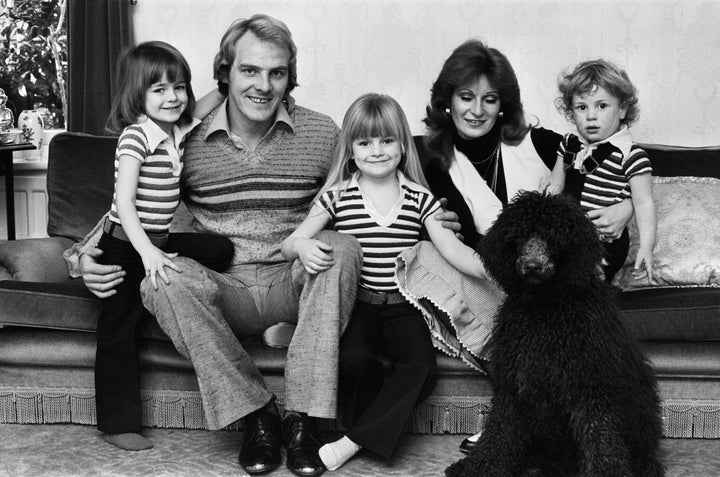 Losing her brother was the start of a "voyage of discovery", says Logan, who found solace in acupuncture with accompanying counselling.
"I think you try to find significance and meaning in those things that happen," she says. "I spent a lot of time, hours, going through things, and I think that helped me understand why I was doing the things I was doing or making the choices I was making – and how I was not always doing the best for myself."
Logan says she's now channelling the positive lessons she learned from counselling as her twins, Lois and Reuben, approach the age her brother died.
"My son is going to be 15 next summer, so the physical likeness is there – he's a strong, strapping sportsman as well," she says. "But it wouldn't be fair for me to put upon him any feeling of anxiety. What's more important for me is that I have a son who I hope can talk to me."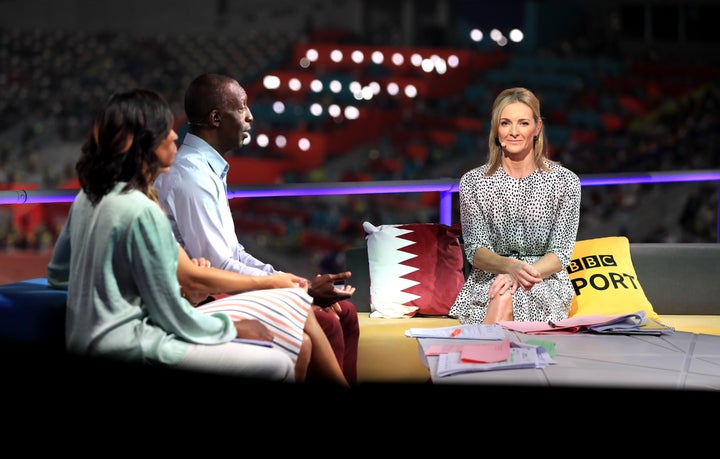 Having one son and one daughter, Logan notices a difference in the way they communicate their feelings. "For boys, there's still quite a stigma to being open and talking," she says, "and we've still got quite a high suicide rate among young teenage boys.
″[Reuben] will talk, but you have to go about things a different way – you have to let them know they don't have to project a certain image, be seen a certain way or live up to a certain stereotype."
She and her husband, retired Scottish rugby union player Kenny Logan, also make a conscious effort not to belittle their children's concerns. "As a parent, to say 'oh that doesn't matter, don't worry about it' is so flippant sometimes, because to a child, actually, those things are important," she says. "Things that are seemingly trivial could take up hours of their headspace."
Logan's interest in mental health extends beyond her family, as she's teamed up with health insurer Cigna, encouraging the nation to create a personal stress care plan and seek help when they need it.
"The attitude of 'let's get on with it and don't talk about it' is very much a dying attitude, but there's still people who hold on to a fear of addressing things," she says. "The more mental health is talked about, the less likely that is to be the case."
In What Works For Me' – a series of articles considering how we can find balance in our lives – we talk to celebs about their mental health and self-care strategies.