To some, he'll always be the heartthrob bassist in Spandau Ballet. To others, he's Steve Owen from Eastenders. But for Martin Kemp himself, simply being alive is his biggest achievement.
The 57-year-old was diagnosed with two brain tumours in 1995 and while surgeons were able to treat them, the multiple operations left him with epilepsy and dyslexia, which impacted his mental health.
"It was scary, I went through the darkest depression and back up again," he tells HuffPost UK. "I didn't just have one tumour, I had two to cope with that they couldn't treat at the same time, so it was like living with a ticking bomb inside my head.
"I can't quite believe, even today, that I got through it and I'm still here."
Recovery was a slow, four-year process, which involved Kemp learning to accept and manage the longterm side effects of treatment. He credits his wife, Shirlie – best known as one half of 80s duo Pepsi and Shirlie – with helping him get better through therapy.
Shirlie tricked Kemp into seeing a therapist by telling him she'd booked him a relaxing massage instead. Would he have gone if she'd been honest?
"I don't think so," he admits. "I think I was a typical Englishman who thought therapy was a waste of time and that I could deal with it. I thought 'I don't need somebody who I don't know talking to me.'"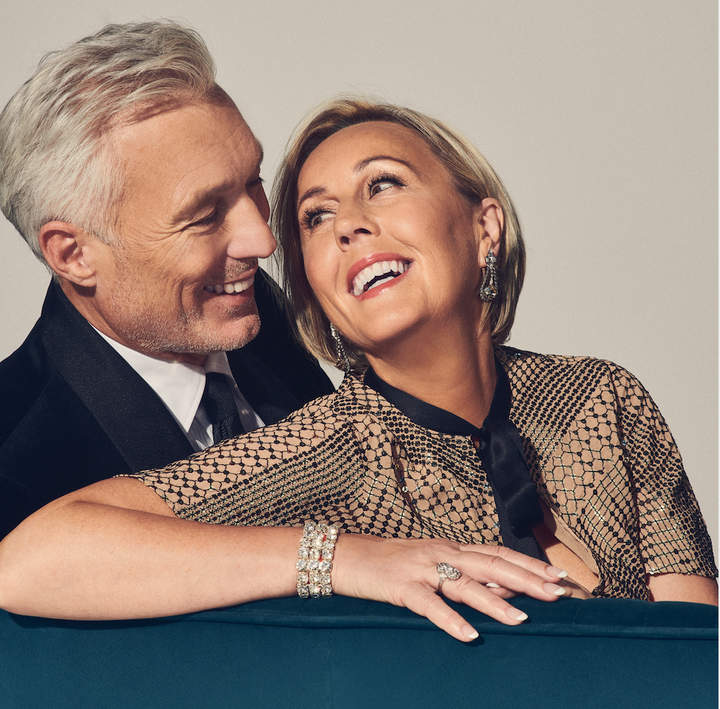 "From the very first 10 minutes of him talking to me I burst into tears – and I've never looked back," he says. "That was the beginning of my recovery mentally and coming out of that horrible phase. Since then, I will recommend therapy to anybody."
For Kemp, therapy was a way to explore his feelings without the guilt or fear of worrying his family. "I didn't want to lay my problems onto them," he explains. "It doesn't work talking to people that you know. It works when you talk to people you don't know."
Eventually, he came to the realisation that "you have to move on" when life throws you curveballs. His epilepsy is controlled with medication and he's adjusted to living with dyslexia by diligently memorising scrips in advance, even if he's appearing on TV with an auto-cue.
"After you go through something like that, you get about a year where you see everything through rose-tinted glasses and everything is great, simply because you're still here," he reflects. "But very quickly, you come back down to earth.
"What you realise when you come back down, is that everyone else around you is still in the trauma of it all. Your body wants to get over it and get on, but everyone else is still in shock. I think, in a way, it was harder for Shirlie to move on than it was for me."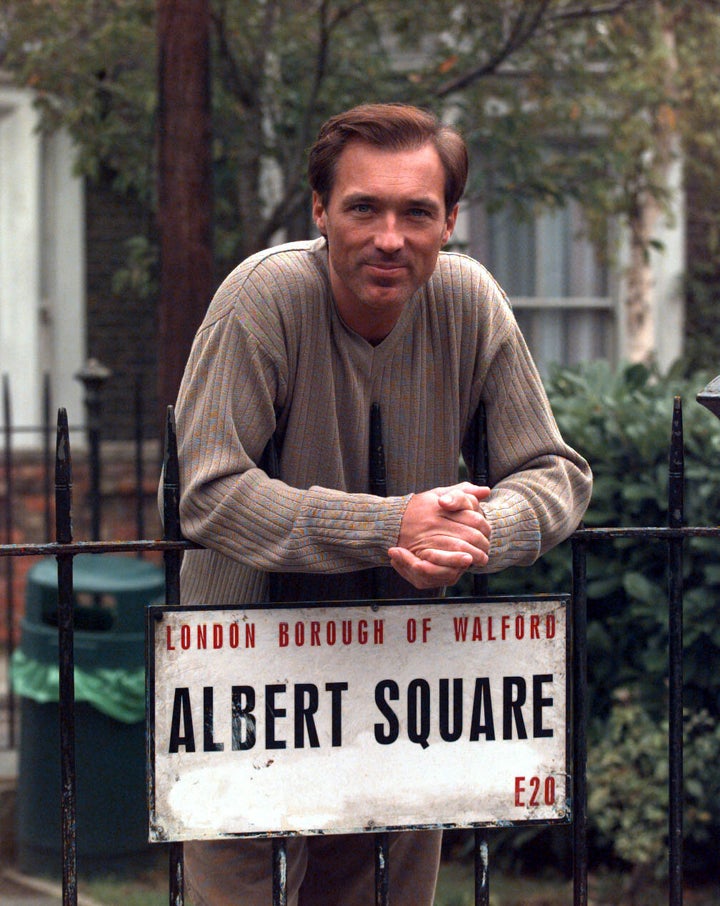 These days, he looks after his mental health with everyday acts of self-care, from walking his dogs to going to the gym. But surely he'd need a private gym to avoid Spandau Ballet's diehard fans? "If by private you mean expensive, then yes," he laughs. "[Being recognised] is the cause of a lot of the stress that I have, to be honest with you."
Kemp has been well-known since the band started when he was 17 – that's 40 years of fame. "I've had people punch me in the street for being Steve Owen in Eastenders, I've had people who love what I do and people who just want to annoy me," he says.
"I'm not saying that it's always a bad thing, it's a good thing sometimes. But when you do need those moments of solitude and you need to find some headspace, it's only too easy for people to break that barrier down and burst that personal bubble because they feel like they know you."
That's where the gym comes in. Pounding the treadmill with headphones on is his way of blocking out the external world. "You get that space that is just yours and time belongs to you."
Of course, his wife Shirlie understands the pressure of life in the spotlight, too – and the powerhouse couple are set to embark on their first joint music venture. Their upcoming album, In The Swing Of It, is "like an open love letter that you send to each other that everyone can read", says Kemp.
It's packed with classics just in time for Christmas, from Ain't That a Kick In The Head to The Way You Look Tonight.
Kemp insists there were no rows or "creative differences" in the studio. In fact, the secret to a happy marriage is simple, he says: "Marriage is about friendship and about looking after each other."
With his children now entering the limelight – Roman Kemp as a presenter on Capital Radio and Harley Moon Kemp as a songwriter – does he share advice with them that he'd wish he'd known before he found fame?
"Something that I have brought my kids up on, is to make sure that you never forget that what you're doing is your hobby," he says. "If you are lucky in life to turn what you love doing into your job, that is success."
In The Swing Of It is set for release on Friday 22nd November.