Gay rights campaigner Peter Tatchell has slammed the verdict in the appeal against a ruling over a Christian bakery and a "gay cake" as a "defeat for freedom of expression".
The Christian owners of Ashers bakery lost their final appeal on Monday.
The firm was seeking to overturn a previous court ruling that they acted unlawfully when they refused to decorate a cake with a pro-gay marriage slogan.
The family-run firm, based in Belfast, refused to decorate a cake with the slogan "support gay marriage" for activist Gareth Lee, arguing the cake's message was against the their religious views.
But on Monday a court of appeal upheld the ruling that their actions were discriminatory.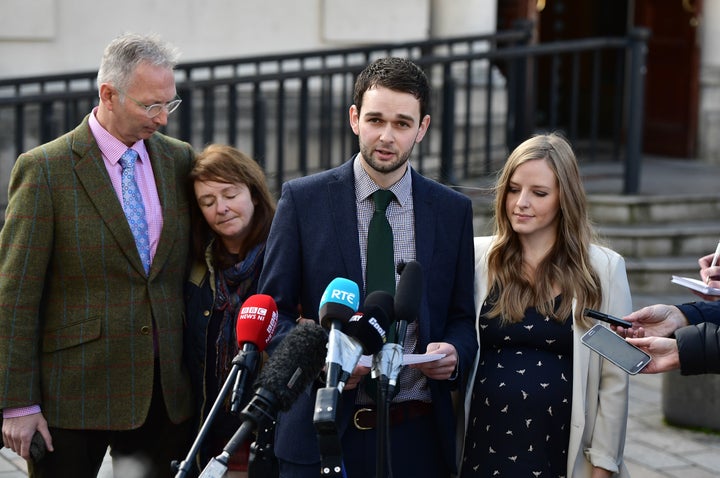 Tatchell said: "This verdict is a defeat for freedom of expression. As well as meaning that Ashers can be legally forced to aid the promotion of same-sex marriage, it also implies that gay bakers could be forced by law to decorate cakes with homophobic slogans.
"It seems that businesses cannot now lawfully refuse a customer's request to propagate a message, even if it is a sexist, xenophobic or anti-gay message and even if the business has a conscientious objection to it.
"Although I strongly disagree with Ashers opposition to marriage equality, in a free society neither they nor anyone else should be compelled to facilitate a political idea that they oppose.
"Ashers did not discriminate against the customer, Gareth Lee, because he was gay. They objected to the message he wanted on the cake: 'Support gay marriage.'
"Discrimination against LGBT people is wrong and is rightly unlawful. But in a free society, people should be able to discriminate against ideas they disagree with. I am saddened that the court did not reach the same conclusion."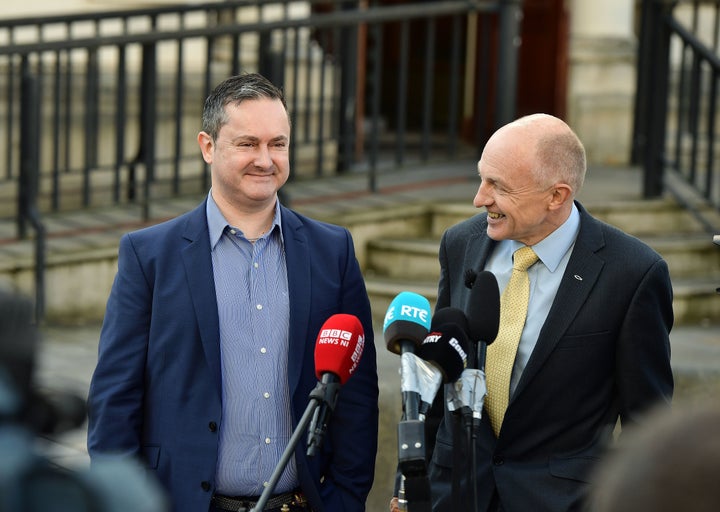 He added that he was concerned that the ruling set a "dangerous, authoritarian precedent that is open to serious abuse".
Although he initially supported the case against Ashers, Tatchell wrote a piece earlier this year in the Guardian on why he changed his mind.
Throughout the case, Ashers' general manager Daniel McArthur insisted Lee's sexuality was not an issue but that it was the message which was problematic.
However, the BBC reported that court judges said that, under law, the bakers were not allowed to provide a service only to people who agreed with their religious beliefs.
They said that icing a message did not mean that they supported it.
Delivering the appeal judgement, Northern Ireland's Lord Chief Justice Sir Declan Morgan said the bakery had been discriminatory.
Sky News reported that he said that the original was correct in finding that "as a matter law" the firm had "discriminated against the respondent directly on the grounds of sexual orientation contrary to the Equality Act (Sexual Orientation) Regulations 2006".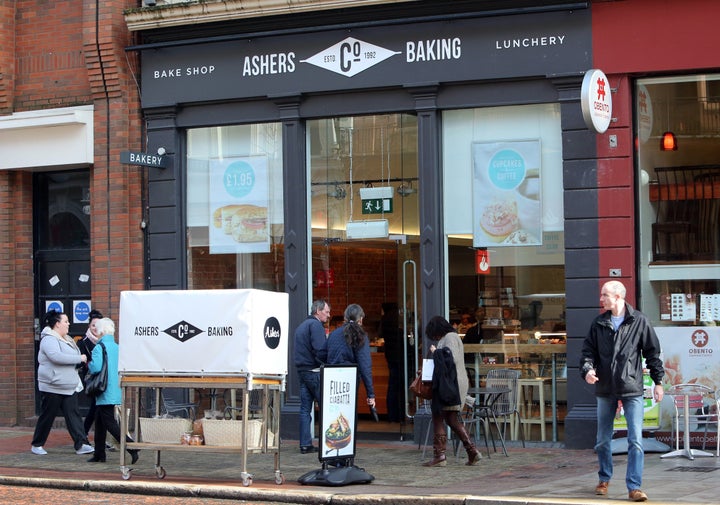 Back in 2014, Lee, a member of the LGBT advocacy group Queer Space, had wanted a cake featuring Sesame Street puppets Bert and Ernie with the phrase Support Gay Marriage for a private function marking International Day Against Homophobia.
He paid the £36.50 in full at Ashers' Belfast city centre branch but was telephoned two days later and told the company could not fulfil his order.
According to the Guardian, Lee said: "The only thing that I would like to say is I'm relieved and very grateful to the court of appeal for the judgment"
McArthur, flanked by his wife Amy, said: "This ruling undermines democratic freedom, religious freedom and freedom of speech."
The case ignited a debate about freedom of expression, with Ashers finding themselves an unlikely ally in the form of gay rights campaigner Peter Tatchell.
Popular in the Community