GCSE students sitting a maths paper were surprised to find themselves presented with a question about calorie counting in their latest exam.
The question, on a paper by examination board Pearson EdExcel, asked: "There are 84 calories in 100g of banana. There are 87 calories in 100g of yogurt. Priti has 60g of banana and 150g of yogurt for breakfast. Work out the total number of calories in this breakfast".
Some students complained that the question was "distressing", as calorie counting had been an issue for them and the exam brought back unpleasant memories.
One pupil who sat the exam wrote on Twitter: "I am sorry, but can I ask what on earth you were thinking by having a question around counting calories? Your exams are primarily taken by 15-20 year olds, who are also the age group most likely to suffer from eating disorder!"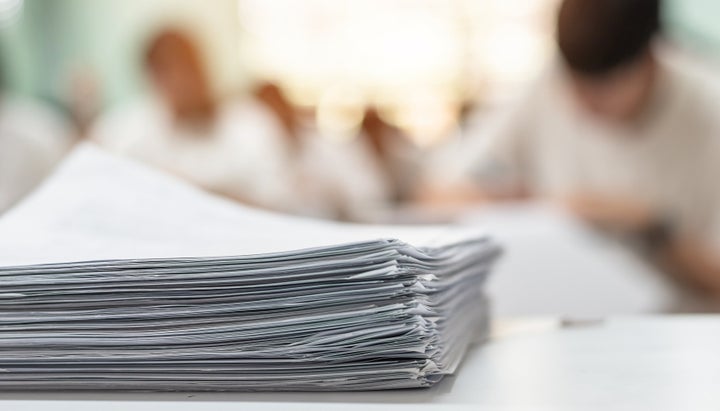 Another wrote: "The weighing food and calorie question on the paper today triggered me so much. Hopefully it didn't upset anyone else who suffers. It just brought back so many bad memories for me that I was about to cry. "
Pearson EdExcel has since issued a statement saying: "In a maths exam taken last week, candidates were asked to solve a practical problem calculating the number of calories in a banana and a yoghurt. We have reviewed the question and found it to be valid. We encourage any student who thinks this may have impacted their performance to get in contact with us via their school.
The response to the question has been divisive. Good Morning Britain presenter Piers Morgan said showing sensitivity to young vulnerable people suffering from an illness is "ridiculous", while the response from educators, young people themselves and eating disorder charities has been more measured.
One teacher wrote on Twitter: "As someone who has taught students with anorexia, I'd be really worried about some of them having to unexpectedly deal with calorie counting in their GCSE maths exam."
And Tom Quinn, director of external Affairs for the charity Beat Eating Disorders said: "References to counting calories can be triggering for people with or in recovery from an eating disorder and can therefore cause significant distress.
"We would urge greater awareness of how such references can affect people with or vulnerable to eating disorders, and given that young people are most at risk of these serious mental illnesses, we would encourage exam boards to avoid such material in their exams."