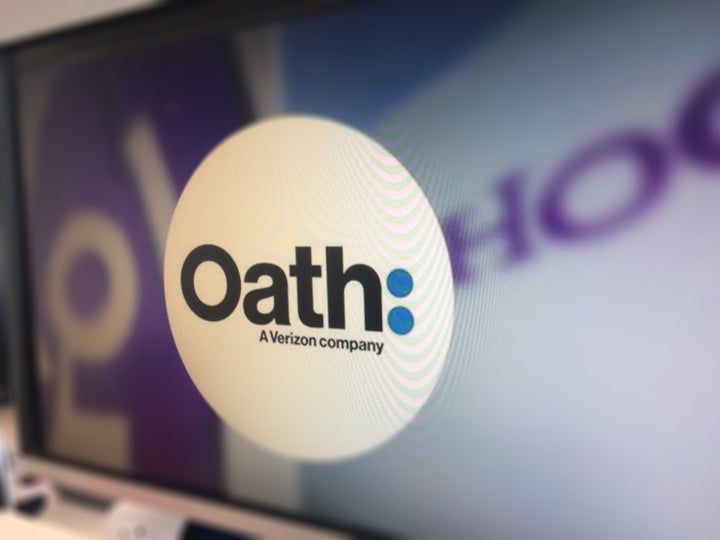 Oath UK, the company that owns HuffPost UK, has revealed that its median gender pay gap has risen to 26.13% – an increase of 3%.
The news also revealed that men make up 78.7% of Oath's top earners.
A spokesperson for Verizon, of which Oath is a subsidiary, said: "We're not satisfied with our results.
"These are driven by the shape of our business in April 2018. Put simply, we had more men than women in senior, highly-compensated roles and this affected our reported results."
At the time of the snapshot figure, HuffPost UK was one of more than 50 Oath brands. While data from HuffPost UK's staff are included in Oath's statistics, figures for the news website have not been released separately.
The company has changed significantly since the snapshot figure was taken: it has in recent months integrated its AOL and Yahoo businesses into a new entity, now known as Verizon Media.
As Oath is both a media and tech company, it makes it difficult to compare to accurately to other similar companies. The gender pay gap at Google UK is 20%, while at Facebook it is 11.9%.
As for other British media companies, the Telegraph's gender pay gap is 22.7% while News UK, which Owns The Sun and The Times newspapers has a gap of 16.6%. The Guardian's gender pay gap is 8.4%.
In its report for the government, Oath UK said women at the company earn 74p for every £1 that men earn when comparing median hourly wages.
When comparing mean bonus pay, women's mean bonus pay is 50.9% lower than men's.
A Verizon media spokesperson said: "Our results show that there's more work to be done to ensure women are better represented at every level in our UK organisations. Our focus is to build a pipeline of senior female talent and work towards a more diverse and inclusive workforce at all levels."
The company said that it has already taken steps to make improvements including seeking diverse candidate pipelines and hosting women's leadership development programmes in the UK.