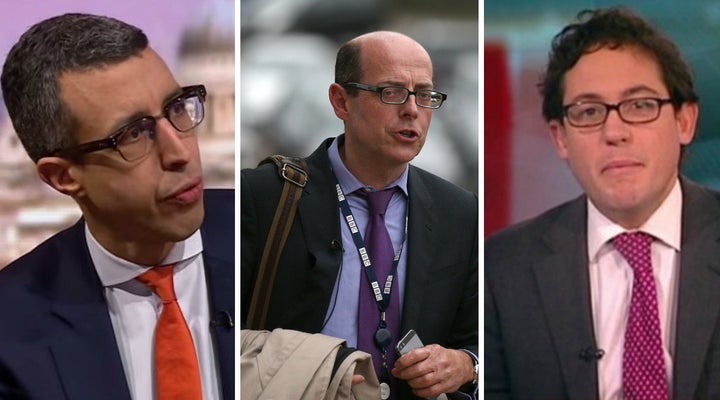 Research from the Institute of Fiscal Studies revealed that women earn 18% less an hour than men and that the pay gap widens for 12 years after childbirth for mothers to the point they are earning 33% less than men an hour.
Women's Equality Party co-founder Catherine Mayer predicted earlier this morning that many news outlets would seek out interviewees to argue the gender pay gap was a choice women made by becoming mothers.
She targeted the BBC and Sky News for its coverage, saying "a quick flick through the news programmes proves this thesis" and added that no serious economist thought the gap was not due to "structural inequality".
Meyer said some broadcaster's handling of the debate was similar to climate change deniers being put up to rebut world-class environmental scientists - "as if their views held equal weight".
Others bemoaned how the issue was being discussed almost exclusively by men - and how that might be part of the problem.
BuzzFeed UK editor Janine Gibson lamented the BBC's coverage on flagship news programme 'Today'.
She said that discussion of the issue was not best handled by three male presenters - Nick Robinson, Simon Jack and Kamal Ahmed - despite their extensive experience.
One person further added that a fourth man, one of the authors of the pay gap report, was due on later in the day to join the other three men who had debated it.
Gibson speculated that the ratio of men to women responding to the news was one to six.
While PCS union officer Lynn Henderson noted it was a "busy morning for male experts".
'Today' did include two commentators in its morning package - Zoe, a nurse from Birmingham, and gender equality director at charity, Business in the Community, Kathryn Nawrockyi.
Sky News Sunrise's panel discussion featured journalist Martin Daubney and pundit Michelle Dewberry.