A record number of female MPs were elected to Parliament on Thursday, with 207 women taking seats in the House Of Commons.
The result broke the previous record of 191 female MPs elected in the 2015 election. It also beat the 196 female MPs who took seats during the last Parliament, a number bolstered by subsequent by-elections.
The election also saw the appointment of Britain's first female Sikh MP when Labour's Preet Kaur Gill won the Birmingham Edgbaston seat.
Many took to Twitter to celebrate the news.
However 50:50 Parliament, a group campaigning for gender equality in the House Of Commons, said on Twitter that while the result is "fab" there is still a long way to go.
Founder of 50:50 Parliament, Frances Scott told HuffPost UK: "Great we now have around 206 female MPs but in truth this is a sad record. Eleven more women have been elected - up 5% - but men still outnumber women by more than 2:1 in the corridors of power. For true gender equality, a #5050Parliament, we need 325 female MPs so 50:50 will keep campaigning and if you know a good woman #AskHerToStand!"
The group's website reads: "We need more women in Parliament because they are 51% of the UK population.
"They [women] account for 32 million UK citizens. They make a massive contribution to society in their paid and unpaid work and merit fair inclusion. This historic problem needs to be addressed."
It was not until the 2015 parliament that the total number of female MPs in history surpassed the number of male MPs in a single parliament (454), according to Press Association.
Constance Markievicz became the first woman elected to the Commons in 1918 following the Parliament (Qualification of Women) Act, which allowed women to stand as candidates. She did not take her seat as she was a member of Sinn Fein.
Conservative Nancy Astor was the first woman to take her seat in the Commons after winning a by-election in December 1919 for the Plymouth Sutton constituency.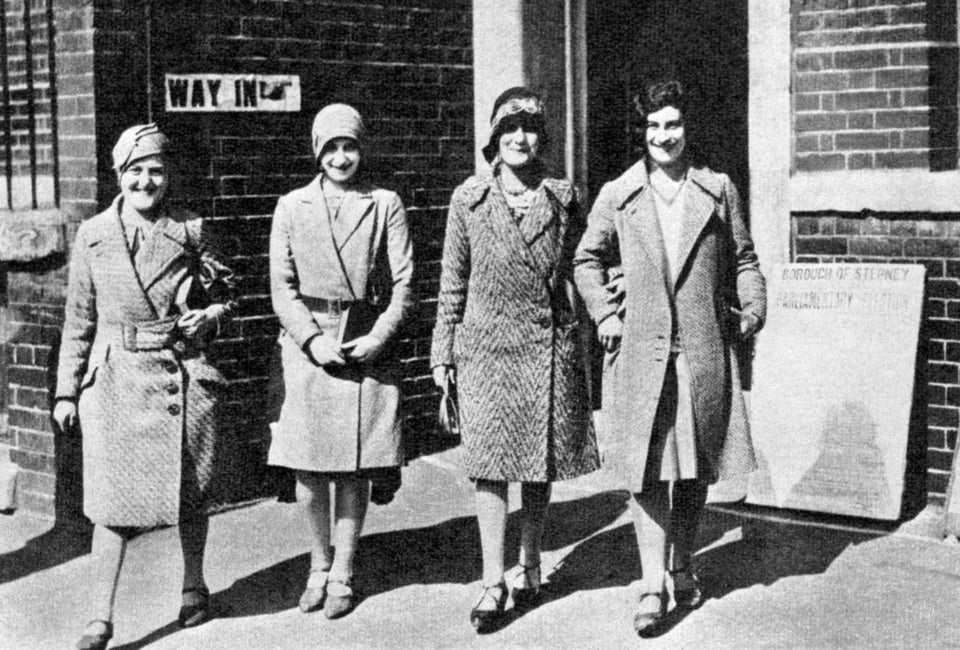 Photos Of Women Voting In The UK