Warning: Some viewers may find this video graphic to watch.
A mother opted to have her "gentle caesarean" filmed in a bid to show other women it can be a "beautiful experience".
In the video, the baby wriggles out from the mother's stomach unaided, while medical staff surrounded the bed.
The woman, whose name is unknown, gave her friend Sophie Messager permission to share the video on Facebook.
"It was quite a journey because her local hospital refused to entertain any of her wishes, so she had to move to another hospital where she found a supportive consultant."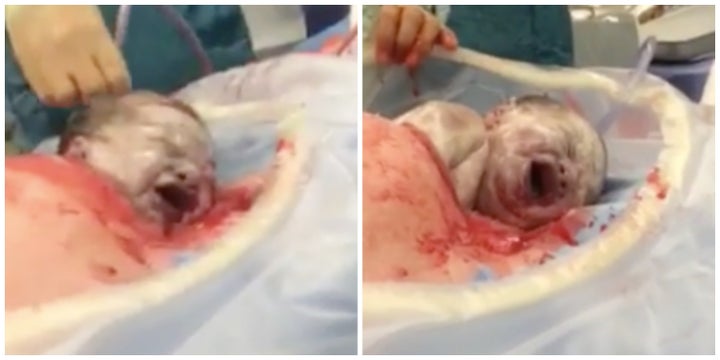 The woman's consultant agreed to support her wishes and allow the birth to be filmed to "educate other health professionals".
"For me this really shows how it isn't how the baby is born, but how the people present respect wishes and demonstrate support that makes a beautiful birth," Messager wrote.
The mother's wishes for the "gentle caesarean" included:

No drapes.

Delivery to the chest if cord allowed.

Cord left to stop pulsing before cutting.

No weighing or measuring until family ready.

Baby to stay on mum until she was ready to part (it was six hours).

Own music.

Lights reduced.
As well as the above, the anaesthetist lifted the mother's shoulders and someone held a mirror to help her view the birth.
Watch the full video above.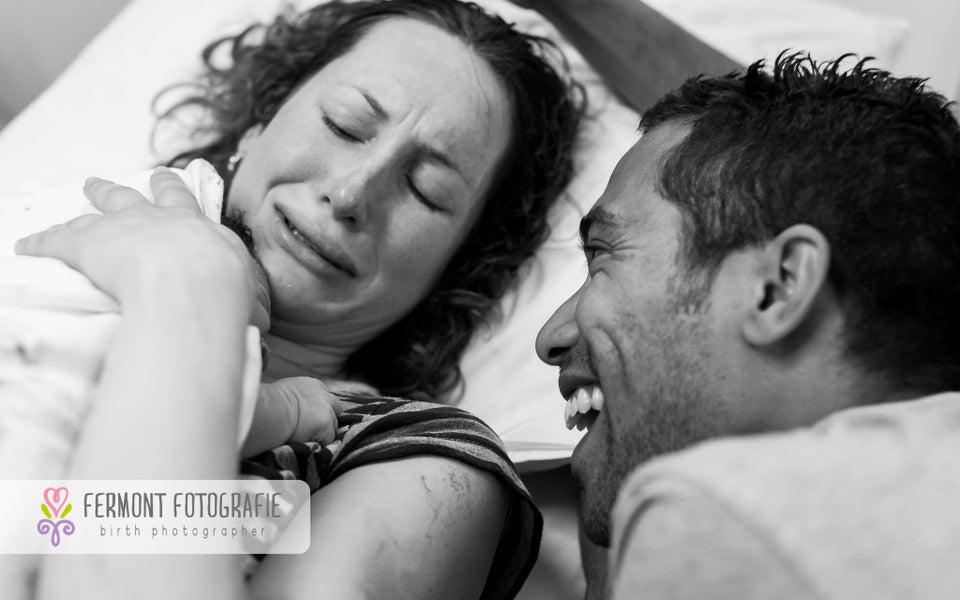 'First Moments' Birth Photography