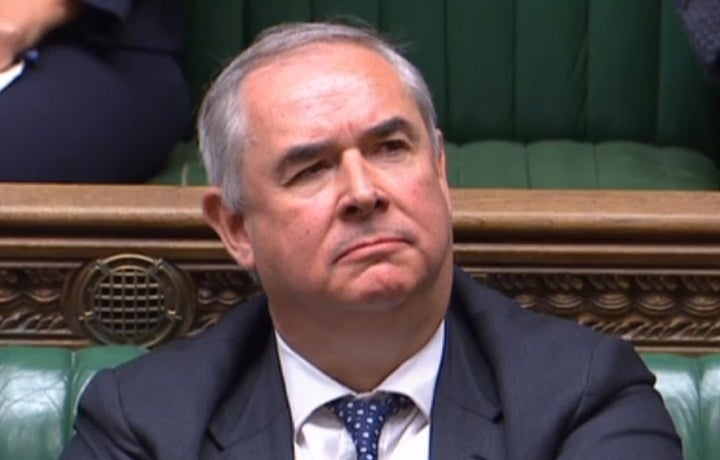 Geoffrey Cox has signalled that a landmark bill to update domestic abuse laws could soon be pushed through the Commons.
The government's decision to shut down parliament at the start of September sparked fears among campaigners that the Domestic Abuse Bill – which defines domestic abuse and states councils must offer secure homes to those fleeing violence – had been lost.
"This parliament should have the courage to face the electorate," Cox bellowed, calling the Commons a "dead parliament". "But it won't because so many of them are about preventing us leaving the European Union."
But Labour MP Alex Norris hit back: "The attorney says that this parliament does not want to do any work, does not wish to legislate.
"He is wrong. There are very many issues, very important issues that we are desperate to legislate on, none more important than the Domestic Abuse Bill.
"Members across this place and the other place have worked together on [the bill] for over two years now and could easily come before this place, get this into law and improve the lives of tens of thousands across the country."
Calling on Cox to put aside his "confected outrage", Norris told him to speak to Commons leader Jacob Rees-Mogg about setting time aside to deal with the "crucial" legislation.
Cox said he would "certainly" talk to the chief whip about the issue, adding: "If there's consent on all sides for this House, we might as well do something while we are waiting for them to make up their minds to go for an election."
But his comment caused anger, with Labour backbencher Jess Phillips – who worked for Women's Aid before joining parliament – tweeting: "This attitude is disgusting, these are people's lives."
Meanwhile, former Women's Equality Party leader Sophie Walker suggested such comments were the reason "young women are giving up on politicians".
"Geoffrey Cox says of the domestic abuse bill 'we might as well do something & jokes about a 'when did you stop beating your wife' question," she wrote.
Cox later apologised for the latter comment, which he made in the Commons, saying: "Let me say, if I've given offence, I certainly didn't mean to." It's an old saying used at the bar about a method of questioning in court, he added.