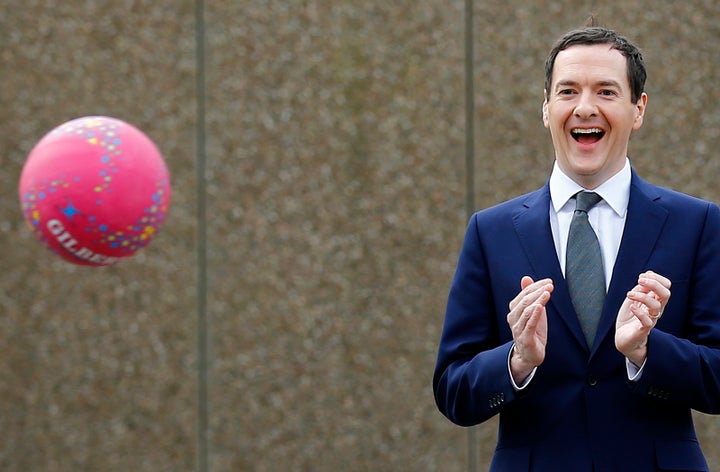 George Osborne has trousered almost £100,000 with just four-and-a-half hours of work after quitting as Chancellor following Brexit.
The latest round of earnings revealed by MPs in the Register of Members' Interests shows he made £69,992 from speeches given to the Securities Industry and Financial Markets Association in Washington on 27 September and 18 October, and £28,454.40 for an appearance at Stanford University's Hoover Institution in California on October 17.
It followed Osborne signing up with a US speakers agency after being sacked in July.

"While George Osborne joked last night about losing his job last night at a glitzy awards dinner, pay freezes and rises in the cost of living are no laughing matter for millions of workers throughout the country.

"There is clearly no austerity for the man who as Chancellor cut public sector wages and made millions worse off."
Osborne is on the books of the Washington Speakers Bureau, which also includes former prime ministers Tony Blair, Gordon Brown and Sir John Major, as well as ex-US president George W Bush.
The former Liberal Democrat leader and ex deputy PM was paid a total of £15,000 by Hattrick Productions for around 12 hours work.