George Osborne has appeared to give his backing to Hillary Clinton over Donald Trump in the US presidential race.
British politicians usually do not comment on internal-American elections.
But speaking to ITV's new Peston on Sunday programme, the chancellor said he looked forward to working with the next president "whoever she may be".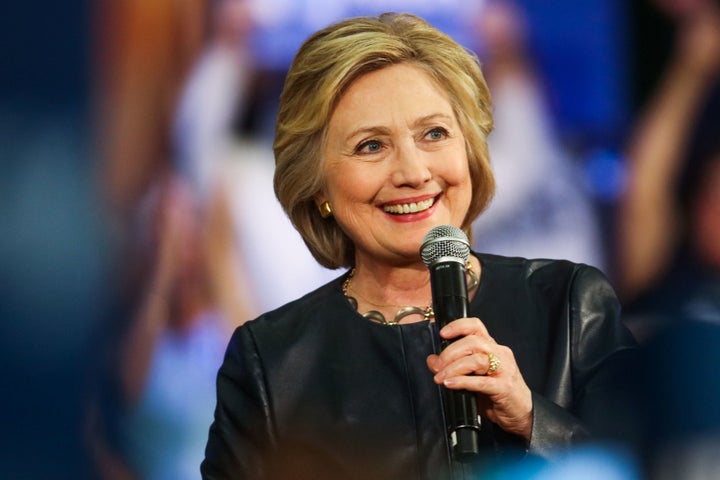 The transatlantic Conservative-Democrat alliance may not work both ways however.
On Saturday Clinton, who is on course to become the Democratic nominee for president, tweeted her congratulations to Labour's Sadiq Khan for his London mayoral victory.
Osborne has been critical of Trump in the past. He told the Commons in December that the presumptive Republican nominee for president was talking "nonsense" about London.
"Frankly, Donald Trump's comments fly in the face of the founding principles of the United States and it's one of the reasons why those founding principles have proved such an inspiration to so many people over the last couple of hundred years," he said.
"I think the best way to defeat nonsense like this is to engage in robust democratic debate and make it clear his views are not welcome."
Trump had claimed that British police "fear for their lives" in some parts of the capital.
Osborne may have borrowed his joke about Clinton from President Obama. He told the White House Correspondent's dinner last month: "Next year this time, someone else will be standing here in this very spot and it's anyone's guess who she will be."
But he refused to apologise for calling him "divisive, stupid and wrong".
Cameron said: "What I said about Muslims, I wouldn't change that view. I'm very clear that the policy idea that was put forward was wrong, it is wrong, and it will remain wrong."
The prime minister had criticised Trump's suggestion all Muslims should be banned from the United States.