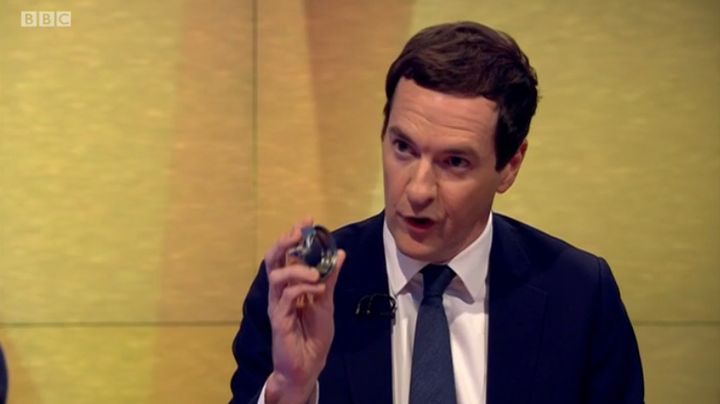 George Osborne has said the EU referendum debate is a battle for the country's "soul" and dismissed claims he is trying to scare voters into backing continued membership.
In a combative interview with the BBC's Andrew Neil on Wednesday evening, the chancellor said a Brexit vote would lead to "recession".
Accused of scaremongering, he said: "Frankly there is a lot to be scared about if we leave the EU and we risk the economy."
"It's a risk to pensions, it is risk to home owners, it is a risk to people in work."
Osborne said he did not want Britain to have "climbed up those ladders on the snakes and ladders board and find ourselves hitting the big snake that takes us down to the bottom".
The chancellor even brandished an Airbus plane part, manufactured in the UK, as evidence EU membership was needed to maintain jobs.
Osborne used his closing statement to attack Nigel Farage and attack the Brexit campaign for signing up to the Ukip leader's brand of politics.
"Let's be clear, this is a battle for the soul of our country," he told Neil. "I do not want Nigel Farage's vision of Britain, it is mean, it its divisive, it is not who we are as country."
Farage is not part of the official Vote Leave campaign led by Boris Johnson and Michael Gove.
Osborne added: "Britain is a great country that is open and inclusive and it is a country that shapes the world not is shaped by he world and that is what we are fighting for, we are fighting for the soul of this country."