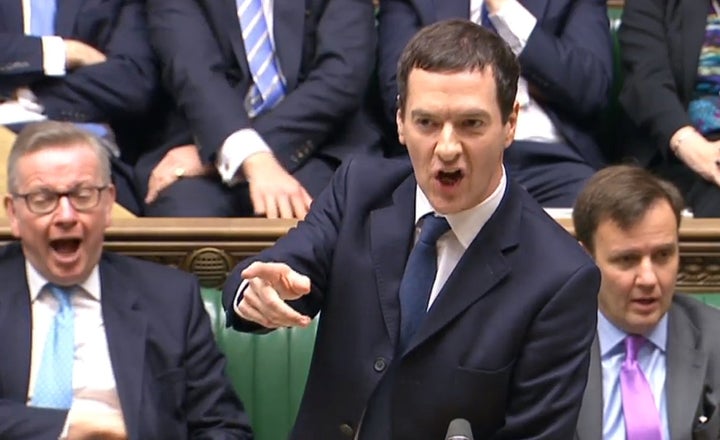 George Osborne today refused to apologise for the now abandoned cuts to disability benefits as he was attacked for having "terrified" disabled people with the plan.
In his first appearance in the Commons since Iain Duncan Smith dramatically resigned and triggered a Tory civil war over proposed cuts to Personal Independence Payments (PIP), the chancellor faced calls to resign.
He told MPs: "Where we've made a mistake, where we've got things wrong, we listen and we learn."
Labour MP David Anderson asked the chancellor: "If it's been so relatively simple to absorb this change, why on earth did he put it in the first place and frighten the life out of disabled people in this country?
"People were terrified about what was being proposed, and you've just said we can absorb this easily. Why on earth did you do it in the first place?"
Osborne told Anderson that if the government took "no decisions to control welfare" then the nation's finances would be destroyed and the people who would suffer the most would be the "most vulnerable".
"People were terrified about what was being proposed"
On Friday, Duncan Smith quit as work and pensions secretary in protest at the cuts to PIP.
The chancellor told the Commons today there were always "robust" discussions between the Treasury and ministers when cuts were needed and that he was "sorry" Duncan Smith had quit.
"The decisions we make to keep our economy secure are always been difficult and when we don't get them right I've always been prepared to listen and learn," he said.
In a nod to Tory divisions, he added: "I think it's fair to say we have had a lively debate about this Budget."
However he dodged repeated attempts by Labour MPs to ask him to say sorry for disabled people for announcing cuts to benefits before changing his mind.
Shadow chancellor John McDonnell said Osborne should consider resigning over given he had been forced to U-turn on a central measure of his Budget.
"The behavior of the chancellor over the last 11 days calls into question his fitness for the office he now holds," he said.
"I also believe it certainly calls into question his fitness for any leading office in government.
"What we've seen is not the actions of a chancellor, a senior government minister, but the grubby incompetent manipulations of a political chancer."
Osborne's appearance in the Budget debate was unusual, it is believed to be the first time a chancellor has done so for two decades, when Ken Clarke occupied 11 Downing Street.
Related