Three Pakistani asylum seekers are being investigated after dozens of women said they were sexually harassed at a music festival at the weekend in Germany.
A total of 26 women made complaints of harassment at the festival in the western city of Darmstadt, which attracted 300,000-400,000 people over four days.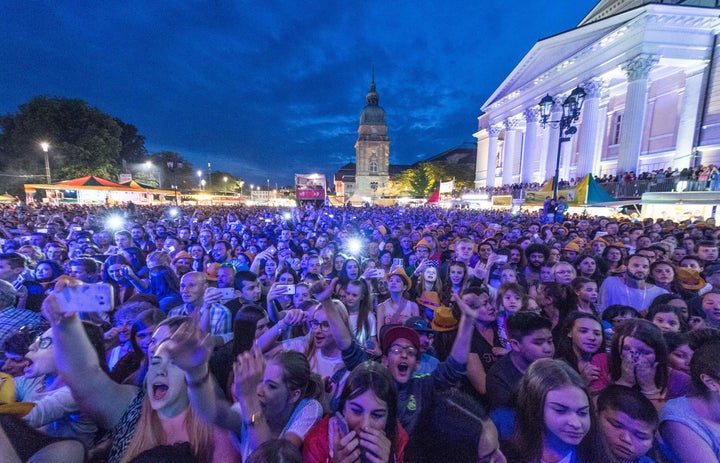 "The women complained that they were surrounded by small groups of men who then touched them inappropriately," a police spokesman said, Reuters reports.
Prosecutors said three men between 28 and 31, all asylum seekers originally from Pakistan, were arrested at the weekend and released and are now under investigation.
Two or three other men who were with them at the time have yet to be identified, prosecutors said.
Following this year's New Year's celebrations in Cologne, more than 100 women filed complaints with the police, saying they were groped, attacked and robbed outside the train station.
Police said the suspects were mainly of North African and Arab appearance.
The police's handling of the incident led to Cologne's police chief resigning.
The events in Darmstadt do not seem to be on the same scale but, following several complaints of sexual harassment at a parade in Berlin in May, they could compound fears about the integration of migrants and worsen social tensions.
There have been 449 assaults on migrant shelters so far this year, according to the interior minister.
Despite a fall in her own and her conservative party's popularity, Merkel has said that, even with hindsight, she would allow people in humanitarian need to enter Germany again, as she did last year.
"I recommend anyone who is fearful to take the opportunity to personally get to know someone who has fled to us.
"These are people who have experienced and suffered a lot and have their worries and hopes just as much as we do," Merkel told Bunte magazine.
Popular in the Community