As dawn broke on US election day, a gargantuan hellmouth sinkhole opened in a southern Japanese city.
Such was the size of the chasm that power, water and gas supplies were cut off to parts of downtown Fukuoka.
By the afternoon, the hole was 30m (98ft) long and 15m (46ft) deep, devouring a four lane intersection and leaving adjacent buildings teetering.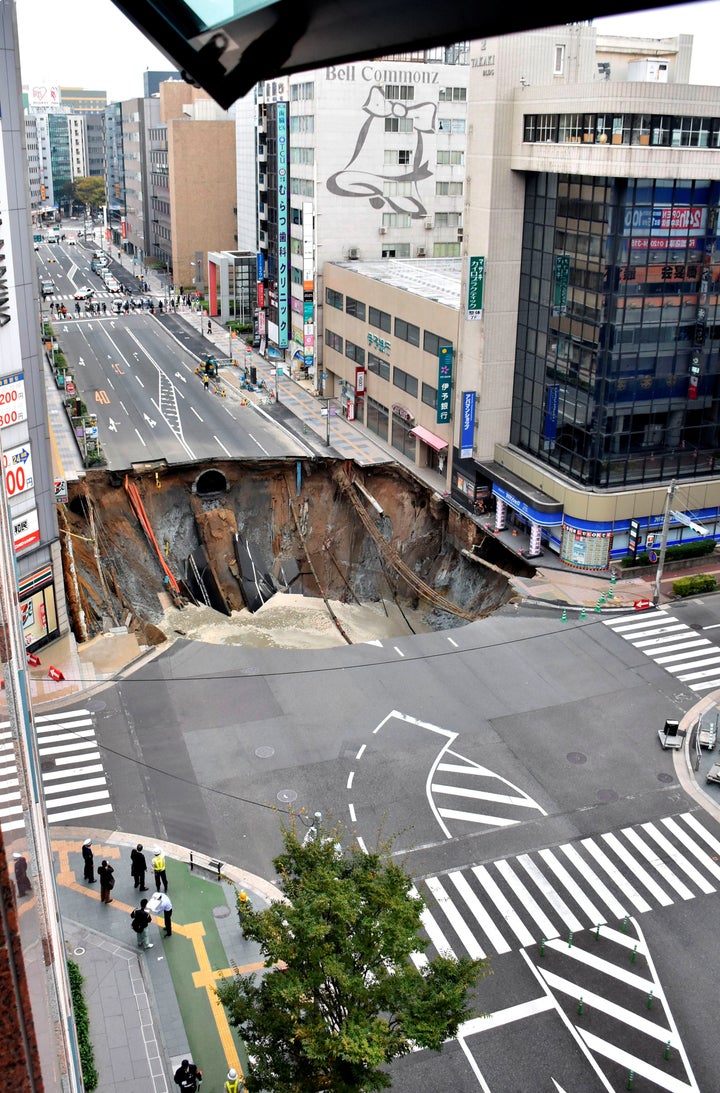 Miraculously, no injuries were reported from the pre-sunrise collapse, which left a hole more than half the size of an Olympic pool in the middle of the business district.
The cause of the collapse is under investigation, Fukuoka officials said, but they linked it to ongoing subway construction nearby.
A smaller sinkhole occurred in Fukuoka in 2014 at another location of the subway construction.
Fukuoka, a city of more than 1.5 million people, is about 1,000 kilometers (620 miles) southwest of Tokyo.
The massive cave-in appeared in the city's bustling Hakata district, a major business and entertainment center, with muddy underground water flowing into the hole.
The incident prompted the evacuation of some residents in nearby buildings. Officials were concerned that further erosion inside the sinkhole could prompt nearby structures to collapse.
"An accident like this is unheard of, one that should not have happened," Fukuoka Mayor Soichiro Takashima said.
"We must prevent secondary accidents, and will do our utmost to restore important infrastructure."