An eight-year-old asked people to give her cat and dog food for her birthday instead of presents, so she could donate it all to animal charities.
Kaylee Mason, from Cambridgeshire, asked if she could have a party with her friends for her eighth birthday on Saturday 20 August 2016.
But she stunned her mum Colette Mason, 39, when she said she didn't want any birthday presents from friends or family members.
"I really, really love animals so I thought I would suggest people get me dog and cat food instead of presents," she said.
"I can't wait to take it to all the dogs and cats and give it to them soon."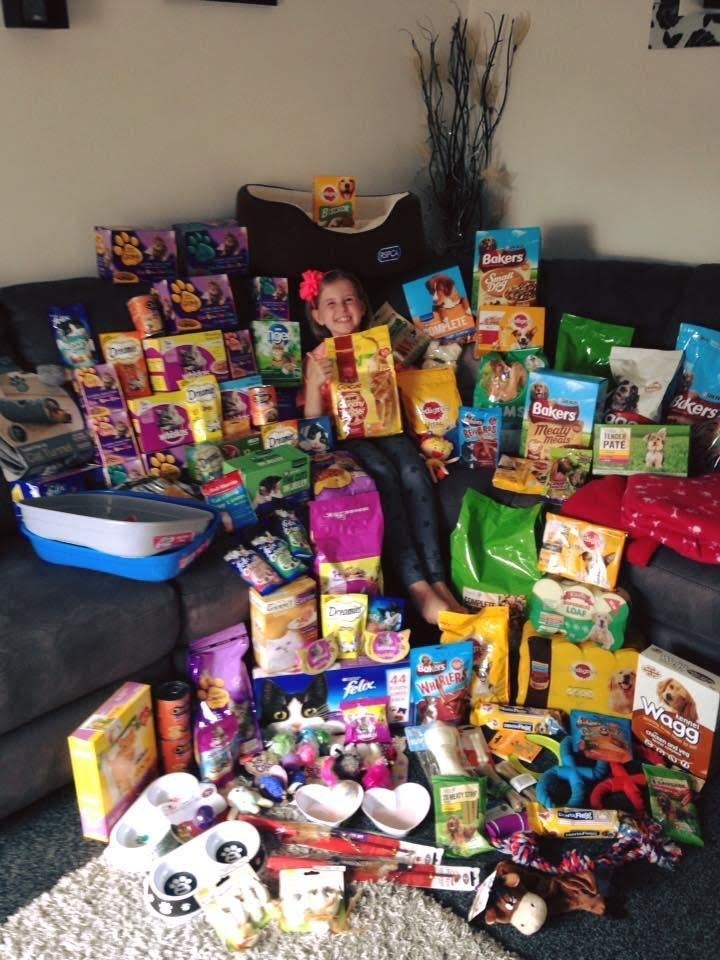 Everyone honoured Kaylee's request and turned up with hundreds of pounds worth of animal treats.
Mason said Kaylee received so many gifts that she is even having to store some in her downstairs toilet.
"Kaylee asked for a birthday party so I started to sort that," Mason said.
"Then a couple of months ago she said she didn't want presents from people.
"She asked for dog and cat food and treats so she could give them to charity.
"I thought it was really sweet of her but I kept checking as we got nearer and she never changed her mind.
"She had a party last weekend and had about 32 friends there and everyone was just so kind and generous and bought us so much.
"When we brought them all back from the social club it completely filled my car.
"We have got so much and people are still dropping stuff off so I am having to keep some in the downstairs toilet, the house is just crammed full.
"There must be hundreds of pounds worth of gifts and Kaylee was shocked that we got so much.
"She is just such a giver. Last year she had her hair cut from her bottom to her ears and made £700 for the Make A Wish charity.
"She is definitely animal mad and I am so proud of her."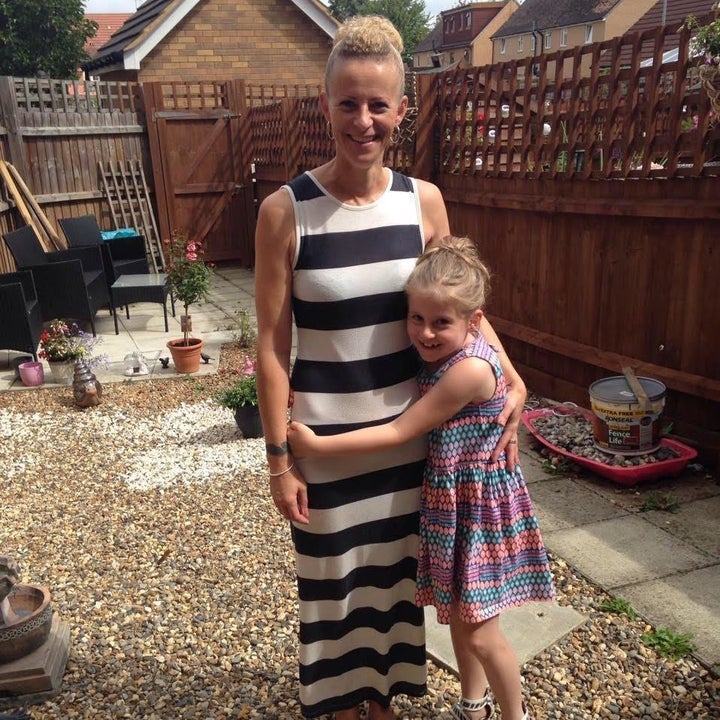 Mason and Kaylee, who have two cats (black-and-white Jem and three-year-old black cat Star) plan on dropping off their presents in early September 2016.
They are going to take half the gifts to their local Blue Cross centre and the other half to the Wood Green animal charity in Godmanchester.
Claire Thomas, animal welfare assistant at Blue Cross Cambridge, said: "We're so touched by Kaylee's kindness, it's such a sweet and thoughtful idea.
"Blue Cross is totally reliant on public donations, so support like this goes a long way in helping the thousands of sick, injured and homeless pets that come through our doors every year.
"I know our pets will love their food, treats and toys, so it's a big thank you to Kaylee on their behalf."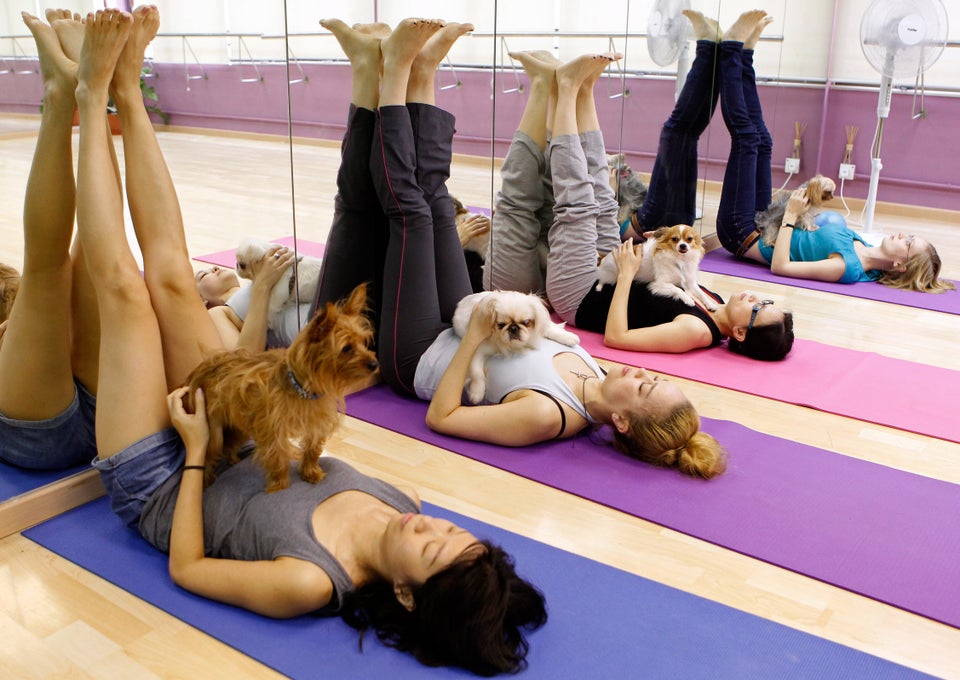 People Doing Yoga With Their Pets