A five-year-old has made an impressive profit after one of her toys, which was bought for just £2.50, later sold for more than £200.
Gracie Davis discovered, with the help of her mum Jessica Davis, she had a limited edition Shopkins toy amongst her vast collection of over 100.
They realised Gracie could earn a few quid after seeing Gemma Bottle perfumes selling for hundreds on eBay.
"It was stuck at £160 for about three days when we put it on eBay," said mum Davis, from Farnworth.
"Then it leapt to £201.67 in the dying seconds and was eventually bought by someone from Texas."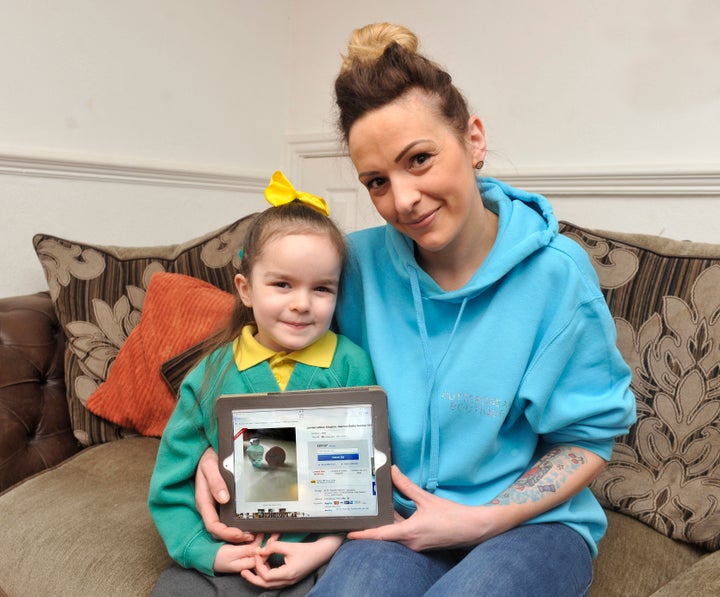 Mrs Davis, 32, said she and her daughter chose and bought the pack of Shopkins items as a treat after she had been a good girl at school.
Normally the "blind bags", that contain a surprise collection of characters or shopping items from Shopkins, have just two pieces but Gracie's pack had three.
"When she saw the items, we realised that the Gemma Bottle perfume had a tag that said it was a limited edition," Davis said.
"Of course we didn't think anything else of it and it got put in the box with all the other toys."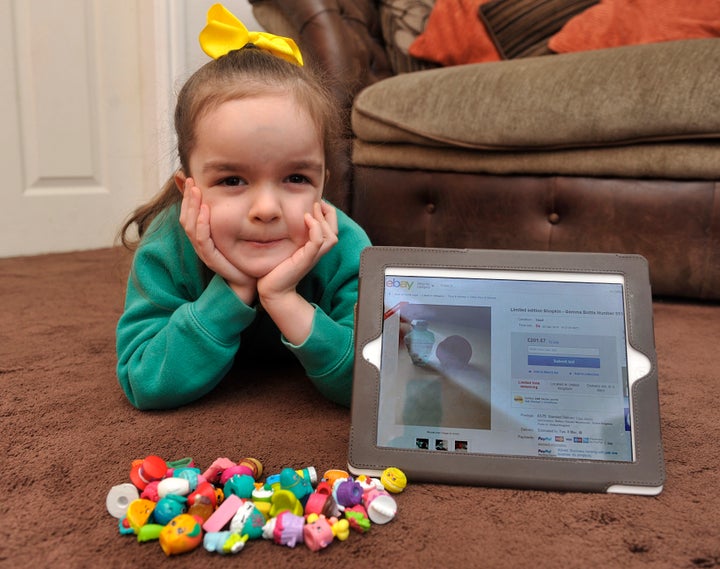 It wasn't until Davis and her daughter were looking on eBay for more Shopkins merchandise, they realised the limited editions can sell for up to £350.
"It turns out there are only 2,500 Gemma Bottles that have been made in the world," said Davis.
"When I told Gracie we could get some pennies for her piece, she was really keen to sell it."
The mum and daughter listed the toy online, but had to keep their nerve as it wasn't until the last minute that the item shot up in price.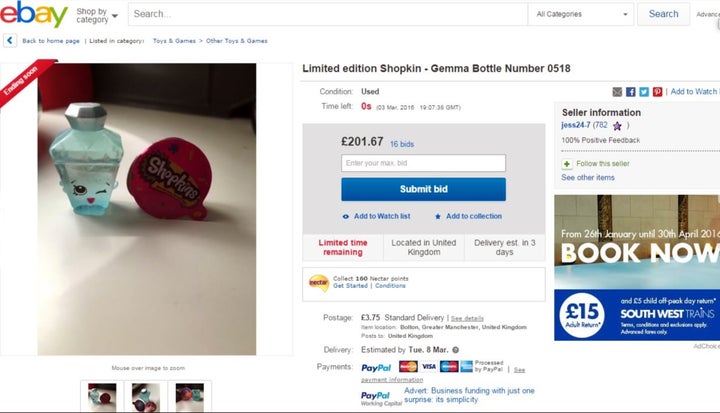 Gracie, who has an older brother, Josh, 15, and an older sister, Kelsy, 13, was thrilled with her haul and has already spent half of the money on more Shopkins items, while the rest has been saved.
"We went round Toys R Us and had a big shop - she was in her element putting anything she wanted in the basket," her mum said.
"Gracie loves the Shopkins - she's only five so she's quite creative and imaginative with them.
"She sets them up and sometimes used Lego to create a little town with all the pieces in and now she's got lots more.
"She's really happy with the way everything turned out."