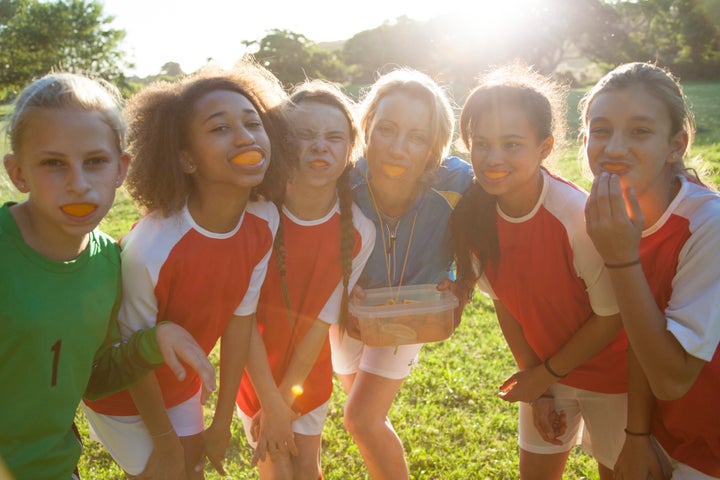 A group of schoolgirls have slammed the Football Association (FA) for suggesting the best way to get girls into football is to surround them with pink.
The pupils, from Lumley Junior School in Durham, have written letters of complaint to the FA about guidelines that appear on the Sussex FA website.
According to the FA, the guidelines were created following survey feedback involving several organisations and are not official FA rules.
The guidelines, that still appear on the FA's site, suggest incentivising girls with products such as pink whistles, pink water bottles and pink gloves.
They also say it's important to make sure bibs "smell nice" and advise coaches to play music during sessions to keep girls interested.
In response, almost 80 pupils have sent letters to FA Chief Executive Martin Glenn, one of which says: "We aren't brainless Barbie dolls, we don't all like the same colour pink."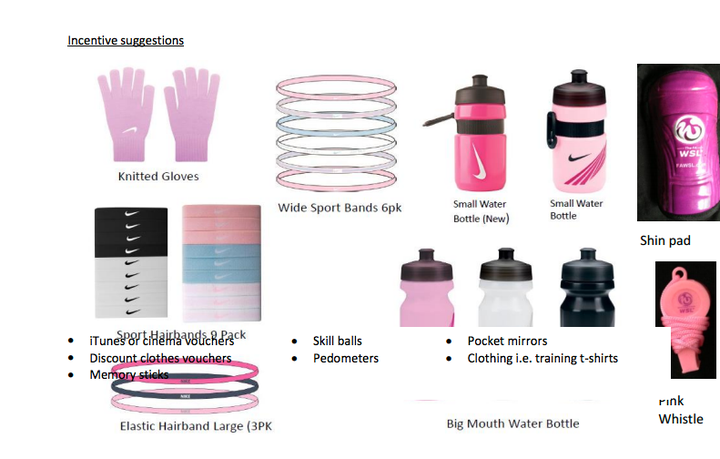 The guidelines also suggest coaches should "allow girls the time to check their phones within a session" or "incorporate a twitter break".
Coaches are also told to allow girls to play indoors during the winter and tell them: "You won't even notice you're getting fit."
According to The Telegraph, attacking midfielder Grace, 10, said: "I honestly thought the FA guidelines were a joke and I felt insulted by them.
"I've been playing football in the back garden with my brother since I was three and I love the game, I don't need a pink water bottle to get me interested."
Team-mate Nancy said she was "quite mad" when she saw the guidelines, adding: "It treats us like babies who play with Barbie dolls, we're not like that we can actually play just because we enjoy it."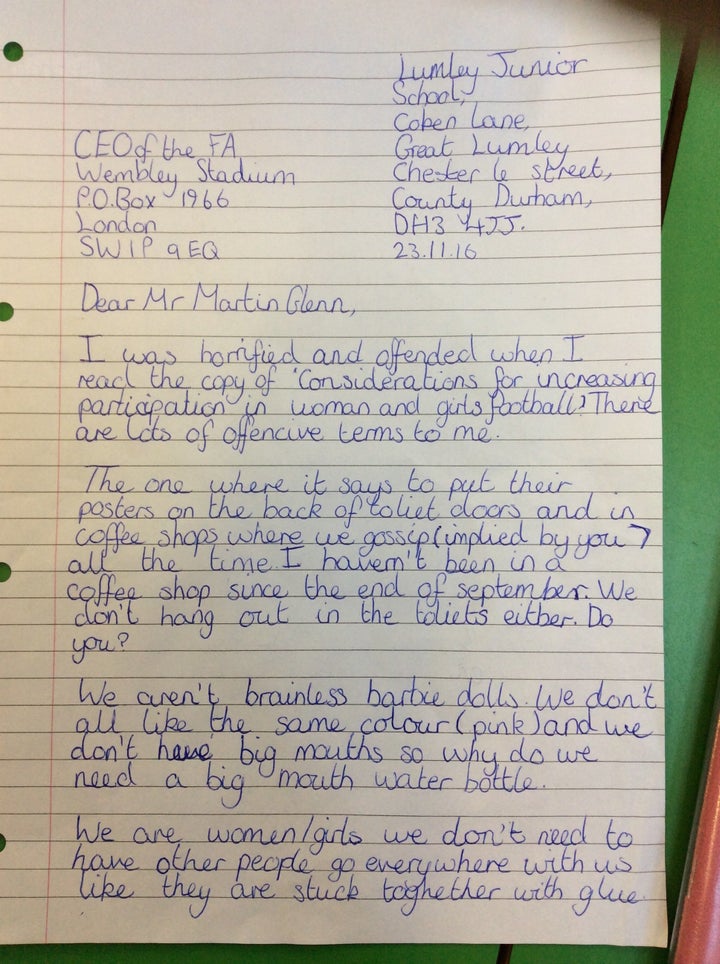 Speaking to The Huffington Post UK, deputy head teacher Carol Hughes explained that she came across the guidelines while researching for a school project on gender equality.
When she showed them to the pupils, they mistakenly thought they were fake.
"After I had convinced pupils it was real, they responded with the letters. I posted a small selection to the FA, but have not yet had a response," she said.
"We were shocked at the patronising tone of the piece and the assumptions that girls would only play football if they were given rewards for attending."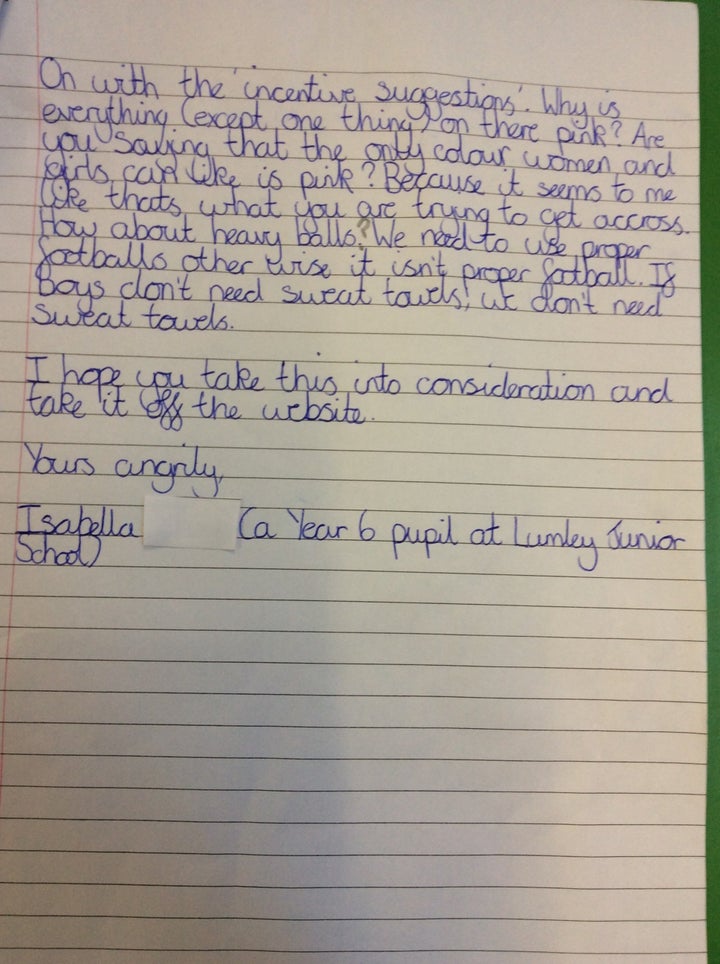 In response to the criticism, a spokesman from the FA told The Huffington Post UK: "The FA is committed to doubling female football participation by 2020 and to growing the women's game at all levels, from elite to grassroots.
"The document was created following research into women and girls playing football, with feedback from both participants and non-participants.
"We're very pleased to see how many girls at the school play football and the passion for the game that they clearly have."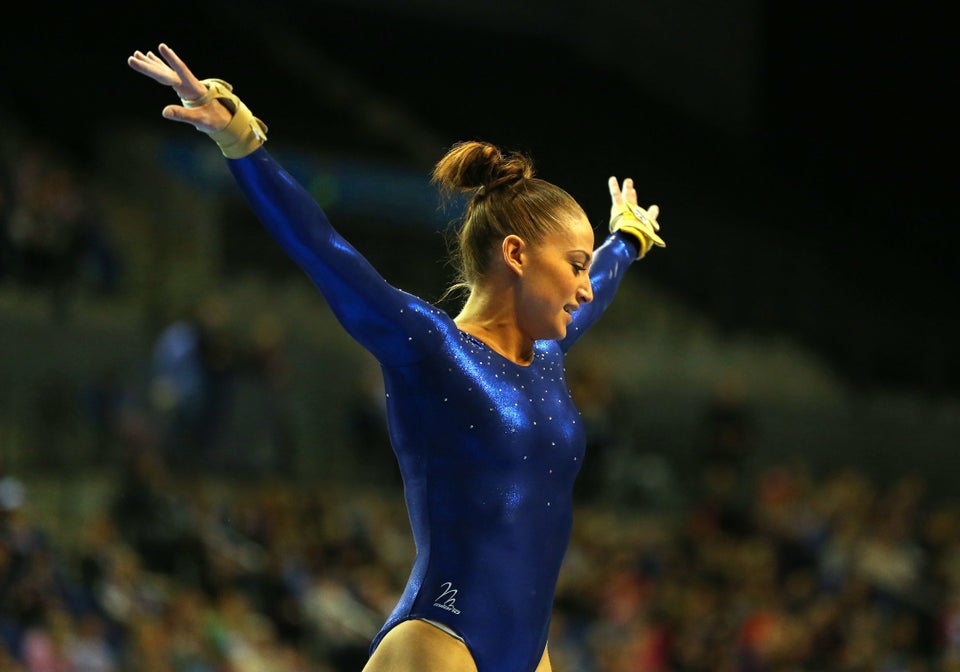 Inspirational Women In Sport
Related