On the eve of her appointment as Prime Minister, it seemed Theresa May had revealed an unlikely sideline in glamour modeling.
Many Twitter users were thrown into confusion by a series of risque shots on a social media profile, just hours ahead of May taking the reins of the Conservative Party.
One saw her nude, lying face down on a bed with a glimpse of pubic hair on show.
A second black and white shot boasted a more pensive expression and plenty of cleavage.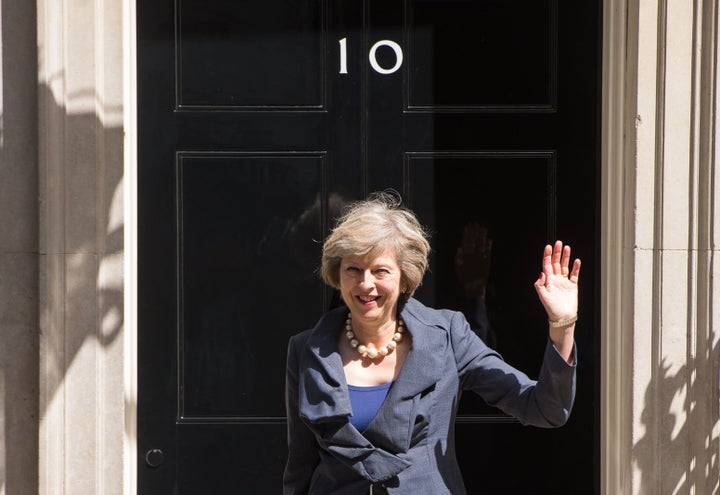 In the run up to her big day, May was inundated by new followers and well-wishers.
But the fanfare was cut short when Teresa May was forced to deny she was en route to Number 10.
The glamour model tweeted: "I find it quite amusing how many people think I'm #TheresaMay the Prime Minister. Just shows how ignorant some people are."
However the entrepreneurial lass, whose Twitter following has since swollen to more than 10,000, has capitalised on the confusion by pinning a tweet to the top of her page, offering topless signed selfies for sale.
What a difference an 'h' makes, eh folks?