Thom Yorke and his band will take charge of the Pyramid Stage on the Friday (23 June) night, and in a bizarre twist, the news was revealed by the appearance of a "crop circle".
The group's logo appeared on the ground just in front of the Pyramid stage, sparking speculation that they would be returning to Worthy Farm. The reports were later confirmed on the official Glastonbury Twitter account:
Radiohead have played at Glastonbury a number of times, and headlined the festival twice, since forming in 1985.
The rest of the line-up is not expected to be announced until April 2017, around the time the ticket resale takes place.
The main batch of tickets sold out in less than half an hour earlier this month, and - as usually happens - a number of those attempting to purchase them weren't too pleased with the temperamental online booking system.
There's been plenty of talk about who might headline and Radiohead were firmly at the top of the bookies' predictions.
Other acts rumoured to be heading for Worthy Farm include The Stone Roses and Daft Punk.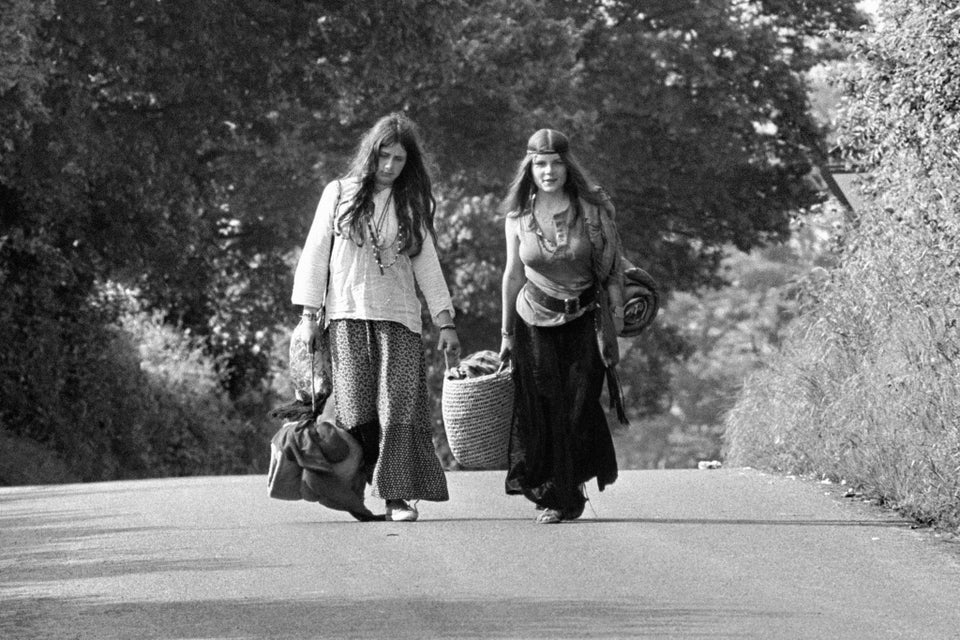 Glastonbury Then and Now