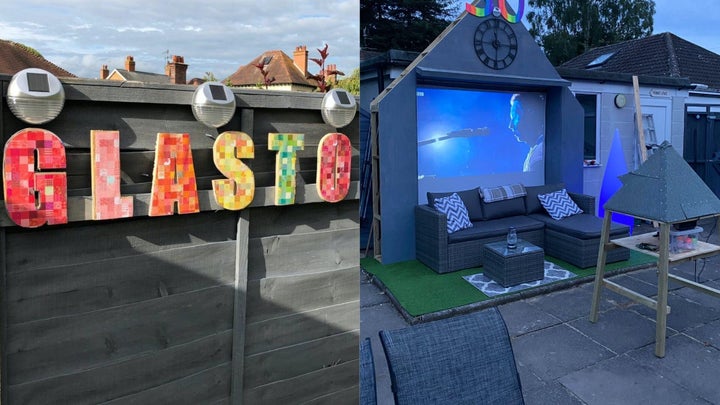 Fiona Rees, 50, her husband Matt, 43, and their 11-year-old son Dylan, are huge fans of the festival and were "gutted" when it was called off.
With the help of Fiona's father, Colin Stent, 67, they built a Pyramid Stage, bar, camping area and toilet tent in their garden.
The family has attended five of the last six festivals. In lieu of it not taking place this year, they plan to have a few drinks and watch the streaming of previous years on BBC iPlayer.
"Being sat out there at night with the fire going, and watching it – it comes pretty close on the basis that we can't go there," Fiona told PA Media.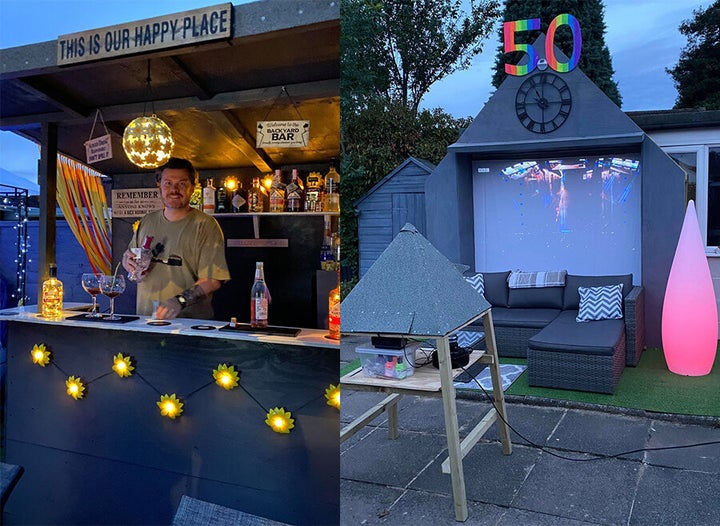 Fiona posted photos of her at-home festival setup on Facebook and said she's had people begging for a ticket to attend. "I've printed off some tickets and I've laminated them," she said. "If you haven't got a ticket, you aren't coming in!"
Sarah Emberson, 44, is also encouraging people to celebrate Glastonbury at home, with the launch of Glasthomebury – where households up and down the country can be part of a virtual festival from Friday 26 to Sunday 28 June.
"Like everyone else, I was upset there would be no festivals this year, and as lockdown started and the coronavirus pandemic took hold, I wanted to create something to cheer people up and try to raise some money for people in need," Emberson, who went to her first Glastonbury festival in 1992, tells HuffPost UK.
"I thought: why not just have us all camping out at home and we could watch music online or on the TV? It started slow but then suddenly went viral one day."
Emberson hopes to raise money for charities including Mind, NSPCC, NHS Charities Together, Refuge and the Trussell Trust in the process.
Up to 376,000 people (and counting) are expected to take part in Glasthomebury. "Its not because of me, it's because of the love of Glastonbury Festival, it's the undisputed best music festival in the world," she adds.
How to create a festival at home
1. Make your tickets. This can be a fun task, especially if you have kids. Work on designing tickets, signs and other props to put up in the garden ahead of the event. Not feeling crafty? You can find a printable colour-in bunting, poster and wristband for the event here.
2. Implement a festival dress code. We're talking shorts, wellies, face paint, glitter, feathers, tassels, tie-dye, and flower crowns. Just don't forget your sun cream and hat (or parasol).
3. Check out Pinterest for inspiration. Learn how to implement that festival feel in your garden through decor. Create a boho-themed seating area using a rug and scatter cushions, hang some fairy lights, fill a wheelbarrow with water and ice to keep your drinks cool, or make a DIY photo booth.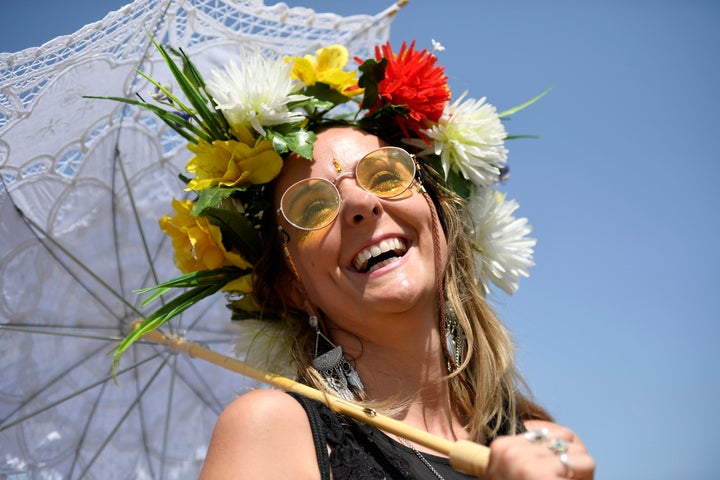 4. Walk in your wellies. It's a key part of the Glasto experience. This year you can take part in the festival 'Welly Waddle', where you walk five miles in wellies, donate £5 to Glasthomebury charities, and nominate five others to do the same.
5. Pitch your tent. Get the kids involved and put up your tent(s) ready for the mother of all sleepovers. Chuck in a few duvets and pillows to make it cosy.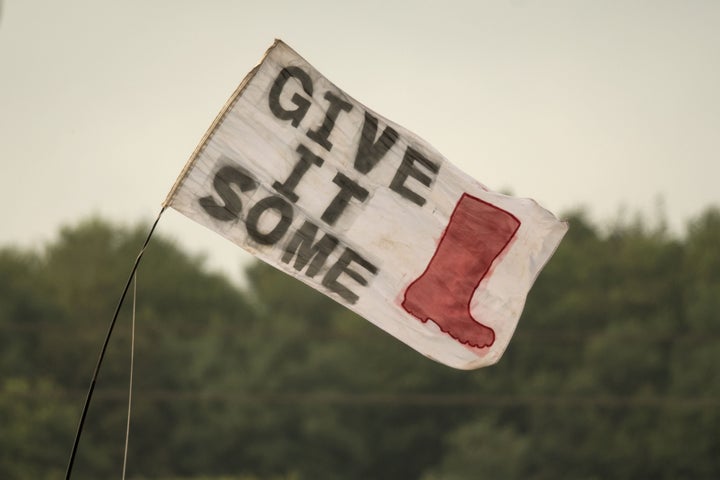 6. Get your festival food ready. Glastonbury food stall holders are sharing food and drink recipes with Glasthomebury to bring the festival to life. Check out their recipes on Facebook later this week. Learn how to make The Cheese Truck cheese toasties, Anna Mae's mac and cheese fries and Wholefood Heaven Mexican street food BBQ. There's also a film from the Hare Krishnas showing how to make their famous curry.
7. Watch the show. BBC iPlayer will be streaming performances from previous years over the course of five days. You can also find a huge line-up of events including activities for kids, poetry readings, and DJ sets on the Glastonbury website. If you'd rather not watch performances during the day (when the sun is shining and it's hard to see the laptop screen), get a Glastonbury playlist on the go.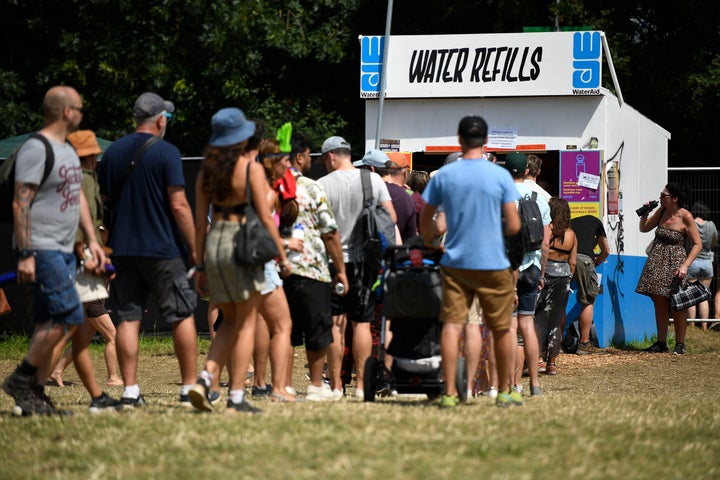 8. Document the experience. Make the event one to remember by taking photos and sharing on social media with #Glasthomebury. It'll be a festival you'll never forget, that's for sure.
"Most people are really supportive and happy to join in this lovely shared experience," says Emberson. "It's really brought people together, cheered everyone up, and given us something to look forward to in what has been a really tough few months – we can't go on holiday or to a real festival, but we can all go to Glasthomebury."