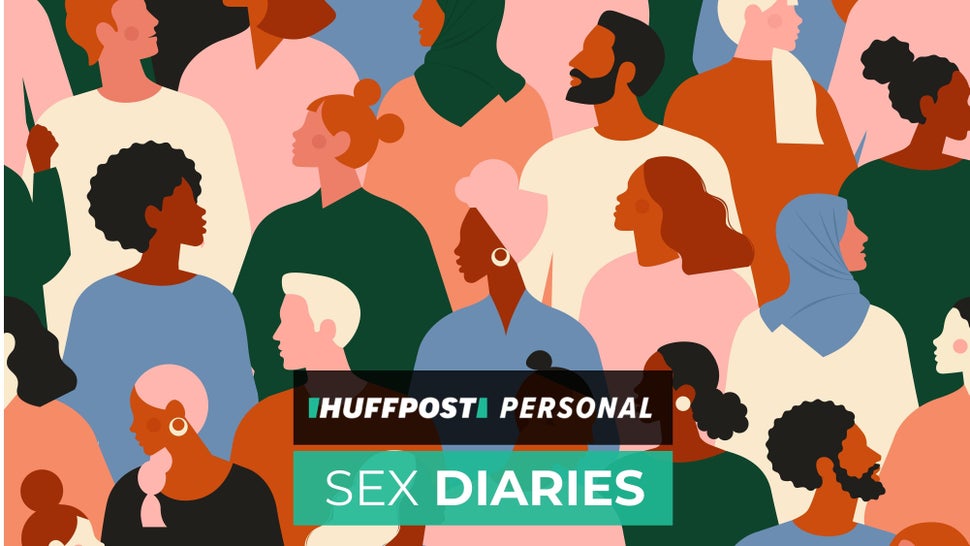 You're reading Sex Diaries, a HuffPost UK Personal series about how we are (or aren't) having sex. To share your story, get in touch on ukpersonal@huffpost.com.
You might not know it, but in suburban neighourhoods and hotel suites everywhere, people are hosting sex parties.
I'm not talking about Illuminati, Eyes Wide Shut-style soirees full of CEOs and politicians, I mean normal people. Everyone from the office introvert to the ten you saw on Tinder last night are congregating and satisfying one another's hidden desires.
I found out for myself two years ago.
After a rough break up and protracted recovery from a four-year relationship, I started dabbling in online dating. The apps are fun and I met lovely people, but they weren't enough. Like a lot of guys my age, my life is tethered to the internet. I write in Google Docs, game online to unwind and mine Reddit for entertainment – it was only a matter of time before I swapped algorithm-based apps for the world wide web.
Reddit quickly became my pornographic hub – it's a quick jump from r/videos to r/nsfwvideos – and I've always been interested in older women, so I searched the website for everything I could. It was here where I first learned the term 'hotwife' – a married woman who seeks outside sexual partners (bulls), and from r/hotwifes I found websites such as Swinglifestyle and Fetlife, all full of people sharing amateur content and hosting events. The sites are basic forums, with multiple cities listed and groups dedicated to everything from BDSM appreciation to gangbang queries, so it didn't take long to discover a party – one where I'd hopefully meet an older woman interested in a scrawny fool like me.
"For once, I wasn't limited to old classmates or random digital faces in my area, literally anyone could be on the other side of the door..."
I'm not saying I felt comfortable or confident going to that first party – the 12 mile-drive provided plenty of time to fixate on my anxiety – but part of me was obviously excited. For once, I wasn't limited to old classmates or random digital faces in my area, literally anyone could be on the other side of the door, and I was hopeful the promiscuous environment would at least make me comfortable enough to shoot my shot with some beautiful women who normally wouldn't consider me in the outside world.
As a single man, I had to pay $60, so I had to accept gambling on a potentially weird or unsafe night. Fortunately, things went better than I could have imagined. The party was held at a non-descript house where every bedroom was transformed into a snug play area with porn playing overhead. A young woman asked if it was my first time and gave me a tour after collecting my fee, leading me through dim rooms littered with couples already stripping down before finally leaving me near a big group deep in action. After a few minutes of curious watching, one of the horizontal ladies beckoned me over, playfully commenting on the noticeable bulge in my pants, but I quickly darted away painfully aware of my nervous self.
That first night still feels like a porn I watched in another lifetime, each frame permanently embedded in my memory. It was crowded but I introduced myself to a few people outside and shared my wine with them. After some light conversation, I learned how quickly things proceeded as an older Russian woman requested we go inside. As if that wasn't exciting enough, another person we were talking with, a beautiful woman with gorgeous, curly hair, followed us inside to watch and join in on the action.
I've done a lot since then, but, in my head, nothing surpasses the intoxicating feeling of that first night. As a man in my mid-20s, I've since played with women in their 40s in front of a crowd and been invited to their place for more, participated in group sex with some of the most beautiful, dominant women on Earth, and fufillled a woman's fantasy of being spanked on stage for thirty-five minutes straight. But there are also nights where nothing happens, no connections are formed and I leave having wasted money on what is essentially live, smelly porn. Yet I'm still chasing that first high, occasionally bringing dates and friends along to hopefully recreate that initial thrill.
"I've taken breaks, vowed I wouldn't party solo again, but I keep finding myself nervously clutching money in my pocket and knocking on the door"
These parties have an inherent seedy, gross quality: the locations are never really clean and there's always creeps determined to participate. I've seen desperate men weasel their way back near a woman after explicitly being told no; I've been harassed by an older European woman multiple times and whenever I tell her to flirt with someone else she casually plops her naked body on my lap, rubs my leg and whispers "oh, you jaded boy, let mommy help". No amount of fun can erase the memories of naked men – penises in hand – trying to make smalltalk with me as we watch someone get railed atop permanently stained sheets.
Beyond boosting my confidence, I don't think attending these parties has changed me – I still love my family and obsess over current events – but my attitude towards sex has definitely evolved. I won't divulge numbers, but I'll say that before all this I considered sex an intimate act to be shared exclusively with romantic partners... and now I take certain people home after first dates or seal the deal almost immediately if there's chemistry at a party.
These parties are comparable to Pandora's Box, and now that I've unleashed what's inside it's hard to close the box no matter how badly I may want to sometimes. Sure, I'm happy to check boxes off my sexual bucket list, but to do it I often prioritised parties and mindlessly swiping on apps over my personal projects and sleep in a way that leaves me embarrassed and disappointed.
I've taken breaks, vowed I wouldn't party solo again, but I keep finding myself nervously clutching money in my pocket and knocking on the door. It's hard to be in the proper, sincere mindset necessary to look for a ride-or-die partner knowing there's a kinky world without limits just out of view.
Sex is great, whether it's with "the one" or a group of strangers – but I can promise from experience that the act alone will not make your problems go away. No matter how rewarding it may feel to be called "daddy" by a 46 year-old grandmother, I've learned focusing on sex may distract you from what you should be working on: yourself.
Sam* is a journalist in Los Angeles, writing under a pseudonym