On Monday, Piers celebrated his 54th birthday, and marked the occasion by reading out a select few messages from his famous friends, one of whom was the former footballer and X Factor: Celebrity star.
"I've had a great card from Vinnie Jones," Piers explained. "It says 'happy birthday you total legend'... and in smaller writing, 'I meant total bell-end'."
Co-presenter Charlotte Hawkins was quick to question whether the term "bell-end" was suitable for breakfast TV, saying: "Can you say that? On television?"
"I dunno, I just said it, didn't I?" Piers shot back. "Aren't we past normal rules on TV? Seriously?"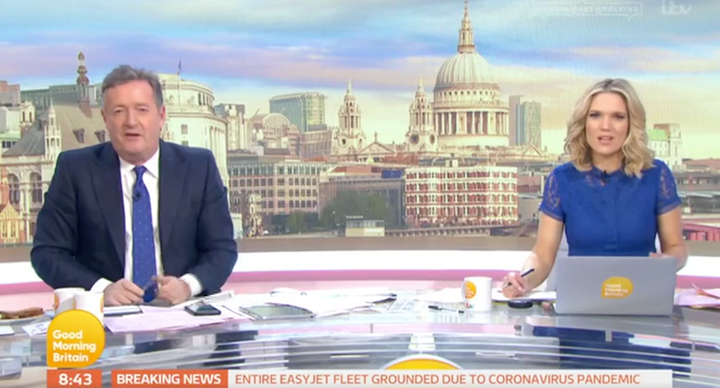 Charlotte then apologised on Piers' behalf, but the presenter was unrepentant (at least at first).
"Oh god, are we still getting offended?" he questioned. "Even despite everything that's happened. Haven't we learnt that we can have a laugh?"
"No," Charlotte hit back, "Because this is how things start to break down."
Eventually, Piers relented, apologising to "anyone who was offended".
During Monday's GMB, it was also revealed that usual anchor Susanna Reid would be returning to the studio later this week, after spending two weeks in self-isolation.
The pandemic has affected the entertainment industry in many ways, not least ITV's daytime schedule.
Meanwhile, ITV is currently showing "classic" episodes of Loose Women in the show's usual slot.