Piers Morgan was caught off-guard during Wednesday's (21 December) 'Good Morning Britain', when he was caught scrolling through his phone when cameras panned unexpectedly to the studio in the middle of a pre-recorded interview segment.
Viewers had been watching a taped interview with showbiz correspondent Richard Arnold and 'Passengers' stars Jennifer Lawrence and Chris Pratt, when Piers was caught in the act on his phone.
Still, that's nothing compared to Richard himself, who was seen sprawled across the sofa in the 'GMB' studio, unaware that he was suddenly being beamed to living rooms around the nation.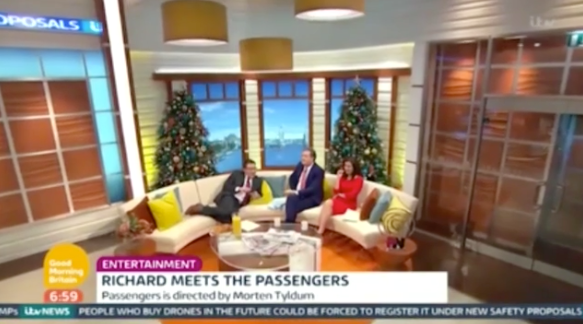 As the presenting team realised they were live, Richard suddenly exclaimed, "what happened there?" as he clambered back into the upright position.
Susanna Reid found the whole thing hilarious, though, commenting: "I love the fact that you were both just on your phones."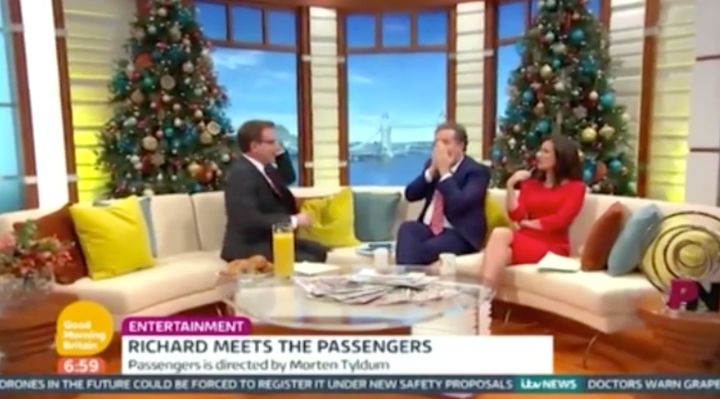 Richard was quick to get back into professional mode, joking: "To each other, of course."
Piers responded: "It's the only way I can communicate with [Richard] without getting my lawyers involved."
'Good Morning Britain' airs weekdays from 6am.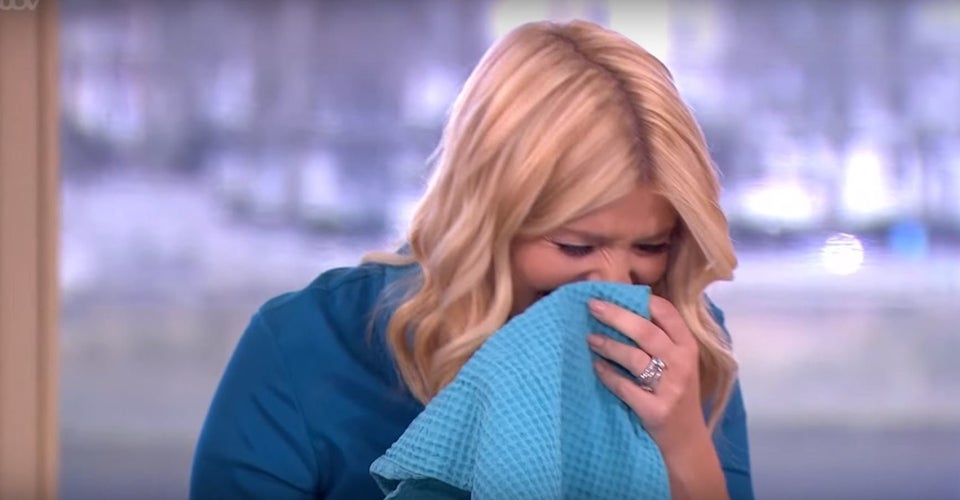 Accidental Daytime TV Swearing