When it gets to Friday, many of us are absolutely done with the working week – a feeling that Gordon Brown perfectly summed up with his recent appearance on BBC Breakfast.
The former prime minister was interviewed on the show via video call on Friday via video call, where he discussed the latest developments in the UK's trade negations with the EU.
But after the segment ran into familiar pandemic-era technical difficulties, Gordon's abrupt way of ending the Zoom call had viewers howling.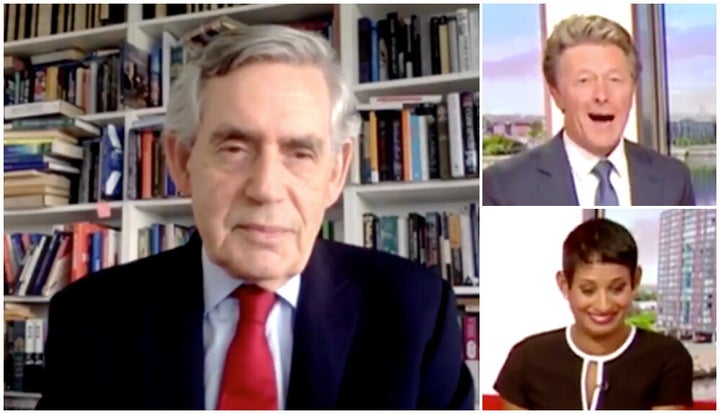 Presenters Naga Munchetty and Charlie Stayt were left stunned when he swiftly closed his laptop lid without hanging up the call after they told him they would have to cut the interview short.
"Well there you go," Charlie laughed. "That's definitely over."
Naga was also seen blinking and smirking in disbelief.
As a clip of the moment circulated on Twitter, others also saw the funny side...
TV's pivot to Zoom calls has served up many other memorable moments during the pandemic.
BBC Breakfast airs daily at 6am on BBC One and BBC News.