A record-breaking tunnel through the Swiss Alps, set to change travel in Europe, is to be inaugurated on Wednesday.
The Gotthard base tunnel will enter the record books as the world's longest railway tunnel, stretching 57km (35 miles) underneath the mountains of Switzerland.
It burrows deeper - 1.4 miles (2.3km) - than any other rail tunnel.
The railway will take the load of the one million lorries which carry goods across the route each year, helping to reduce air pollution in the region.
Once it opens for commercial service in December after 17 years of construction work, the two-way tunnel will take up to 260 freight trains and 65 passenger trains per day, the Associated Press reported.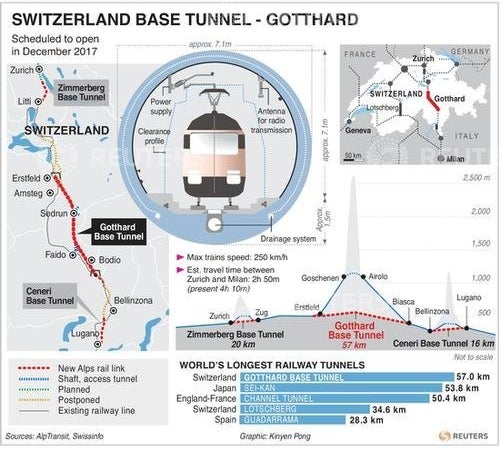 It will cut travel times, ease roadway traffic and draw cargo from pollution-spewing lorries trucking between Europe's north and south.
Communities in the nearby valleys have long complained about air and noise pollution, the BBC reported.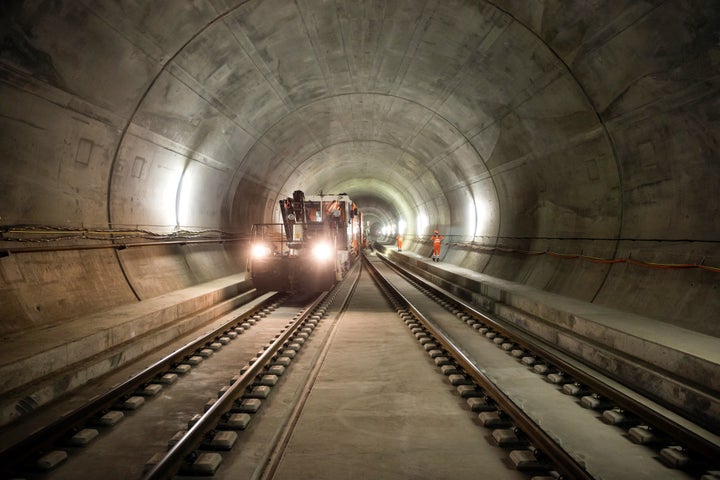 The Alpine weather conditions and the particular topography of the region concentrates pollutants over a long period of time, posing a risk to residents as well as local wildlife.
The Initiative claimed that rising numbers of children in areas with high levels of transit traffic are now suffering with asthma and chronic bronchitis.
But the new Gotthard tunnel will mean that goods that are currently transported along the route by a million lorries each year will now travel by train.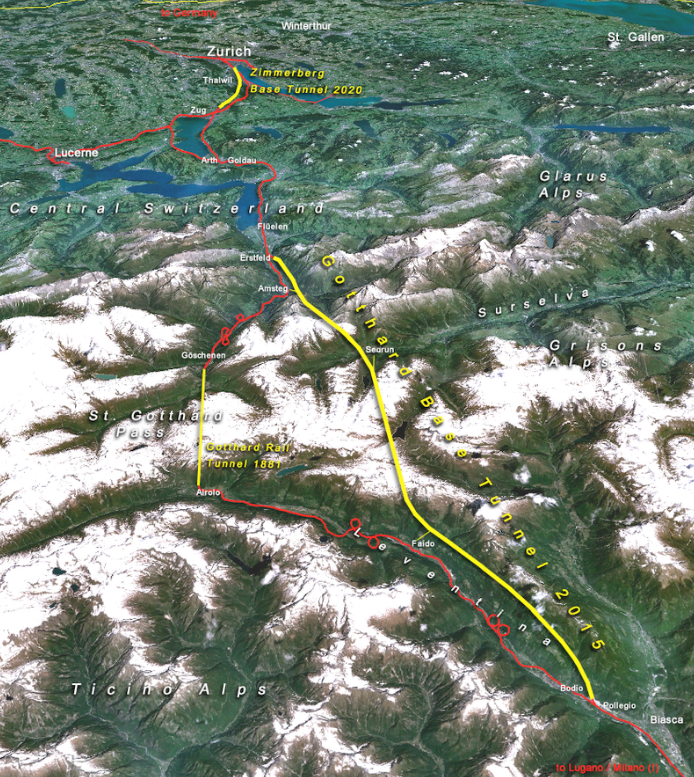 The tunnel will also knock 45 minutes off the journey time between Zurich in northern Switzerland and Lugano at the Italian border.
Construction saw more than 28 million tonnes of rock excavated and some 2,600 people employed.
Nine workers died during the works.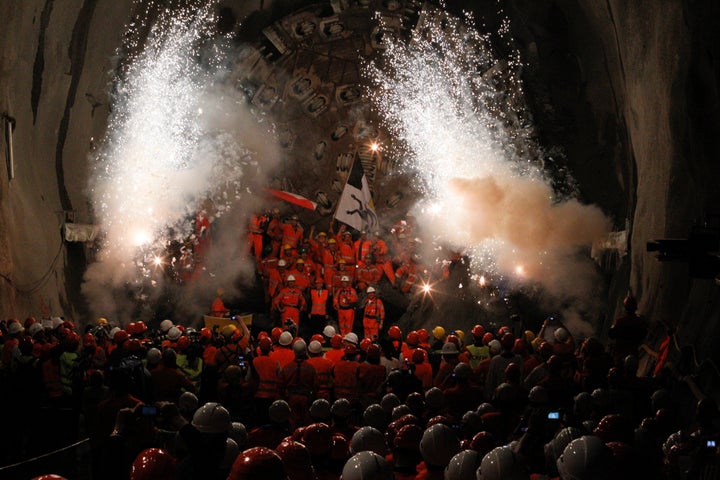 Speaking ahead of its inauguration, federal transport office director Peter Fueglistaler labelled the tunnel "a masterpiece of timing, cost and policy".
"For us, conquering the Alps is like the Dutch exploring the oceans."
The first people to travel through the tunnel at the official opening will be 500 winners of a ticket lottery, along with their guests.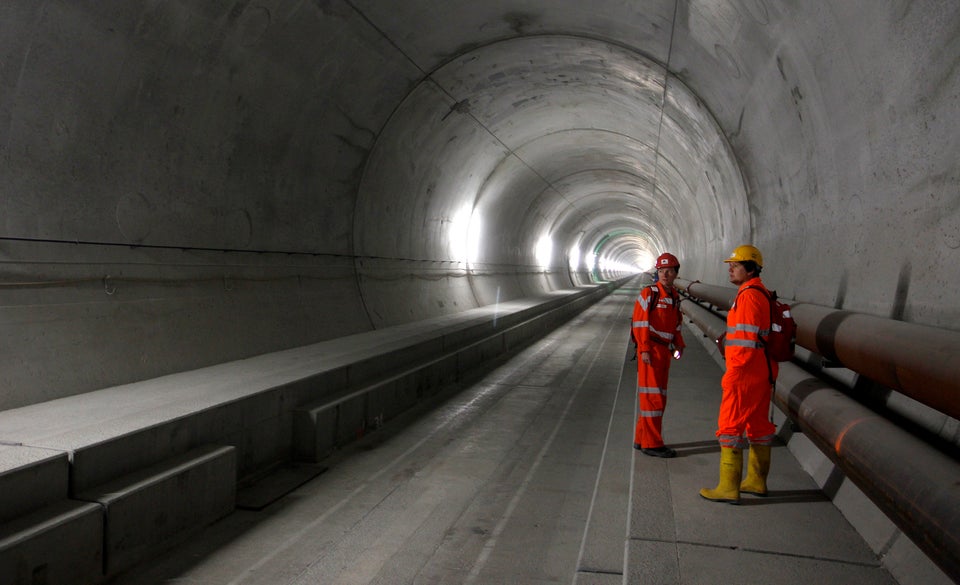 Gotthard Base Tunnel