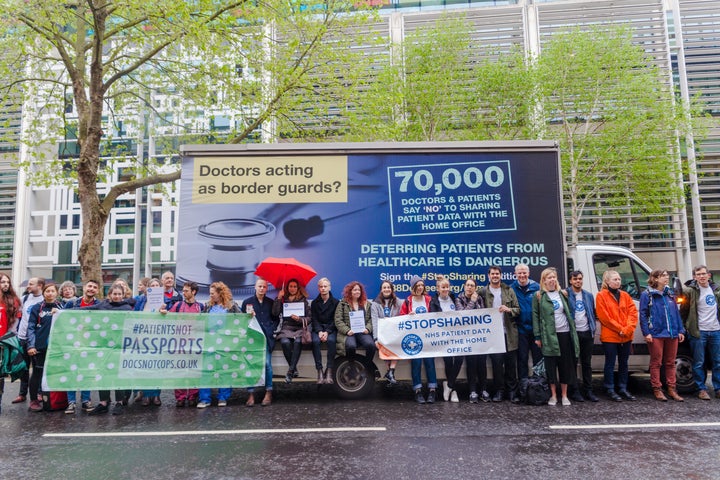 A government pledge to end controversial data-sharing between the NHS and immigration enforcers is "worryingly vague", campaigners say.
Minister Margot James announced on Wednesday that a Memorandum of Understanding (MOU), which allowed Home Office officials to request confidential patient details from health professionals as part of their investigations, would be suspended immediately.
It follows a lengthy campaign by MPs on the health select committee and several charities, who warned many migrants were too scared to see a GP when they were ill for fear of deportation.
Health committee chair Sarah Wollaston welcomed the U-turn by the government, who said data would only be requested in exceptional circumstances going forward.
Labour MP Dr Paul Williams, who along with Wollaston tabled an amendment to the Data Protection Bill to end the MOU, said he believed the Windrush scandal and its impact on the cabinet had played a huge part in the decision.
He told HuffPost UK: "This is a huge U-turn. NHS information should only be shared in the event of a conviction or an investigation for a serious crime, not to create a hostile environment where people are afraid to go to their GPs for fear information might be reported to the Department for Work and Pensions for benefit sanctions.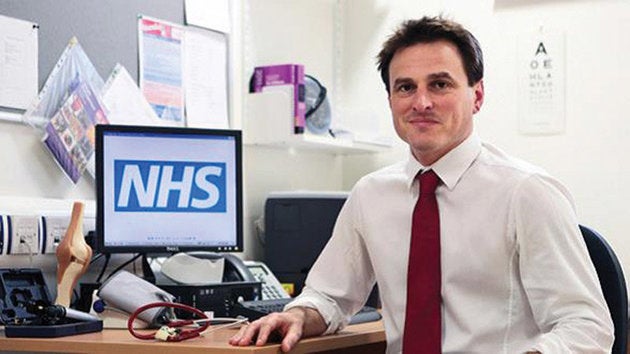 "It is telling that without the Windrush scandal this may not have happened."
Lucy Jones, director of programmes at Doctors of the World, who staged a protest outside the Home Office last week with the backing of thousands of health workers, said: "We're delighted that the government has finally heard the voice of doctors and nurses and agreed that patient records should not be shared, except in cases of serious crime.
"For too long, the Home Office has undermined doctor-patient trust and caused unnecessary fear and harm to people most in need of help.
"Along with many others, we fought for this moment because of what our volunteer doctors saw every day; the damage this deal was doing to people in vulnerable situations, including victims of trafficking and pregnant women.
"We're relieved to be finally be able to reassure them that they're safe to see a GP when they need to."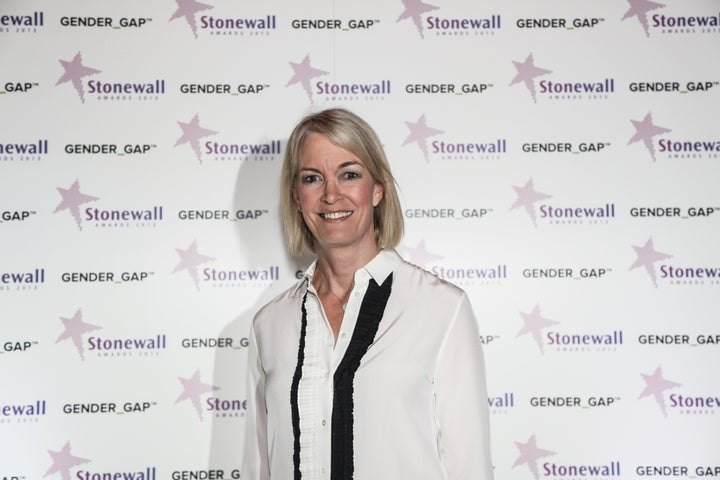 But Corey Stoughton, advocacy director at Liberty, one of the charities which lobbied against the practice, said ministers had been "worryingly vague" in their announcement.
"The government now admits it has been needlessly exploiting NHS patient data on a mass scale for minor immigration enforcement matters," she added.
"They have undermined the confidentiality and trust at the heart of our healthcare system in the name of pursuing their hostile environment.
"We welcome the agreement to overhaul its practices and immediately curtail some data-sharing – but its language is worryingly vague.
"We need a cast-iron commitment that people will no longer have to fear immigration enforcement when seeking urgent medical care."
More than 3,000 patients had details from their medical records, including addresses, passed to Home Office officials last year.
The results of a review into the impact of the practice on health-seeking behaviours is expected by Public Health England later this year.