UPDATE: This article has been amended to clarify that five horses have died across the Grand National festival and not during the Grand National race.
A fifth horse died at this year's Grand National festival at Aintree racecourse, the Huffington Post UK can reveal.
Kings Palace was pulled up lame in a hurdle race on Saturday and later destroyed, making this year's event the deadliest festival in six years.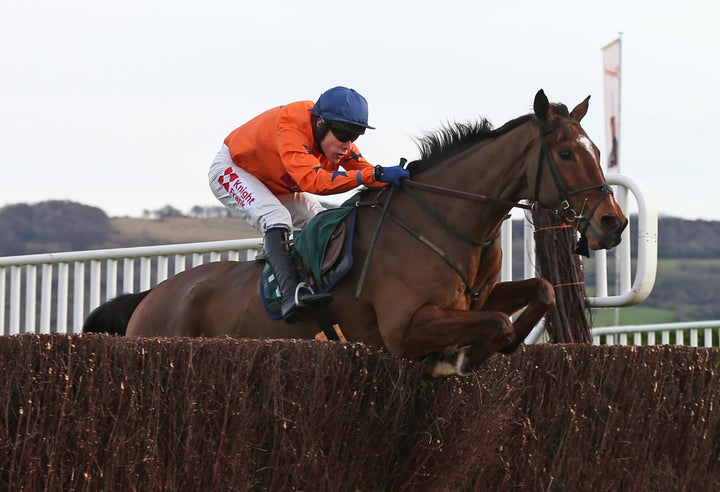 Two horses died on opening day of the Aintree festival and another two died on Friday.
The last time there were five equine fatalities at the three-day Grand National meeting was in 2010.
This latest death means that 47 horses have died at the Aintree festival since 2000.
Kings Palace's jockey, Tom Scudamore, said he was "very sad to have lost" his "old friend".
Kings Palace was one of 19 runners to be entered into a three-mile handicap hurdle race on Saturday.
Animal Aid reported that he was pulled up lame before the ninth and later destroyed.
Andrew Tyler, Animal Aid's director, told the Huffington Post UK: "Commercial horse racing is a brutal, unforgiving business that is constantly in hot pursuit of prizes and acclaim.
"The horses that it pretends to cherish, and who supposedly live the life of princes, are simply disposable commodities.
"They are a means to a selfish end. Kings Palace was the fifth horse to die at the Grand National meeting last week.
"Those five victims rated scarcely a mention across the racing media. Animal Aid will make sure they are not forgotten."
The British Horseracing Authority (BHA) said that people working in racing "love horses", adding that equine deaths have "steadily reduced" in the last 20 years.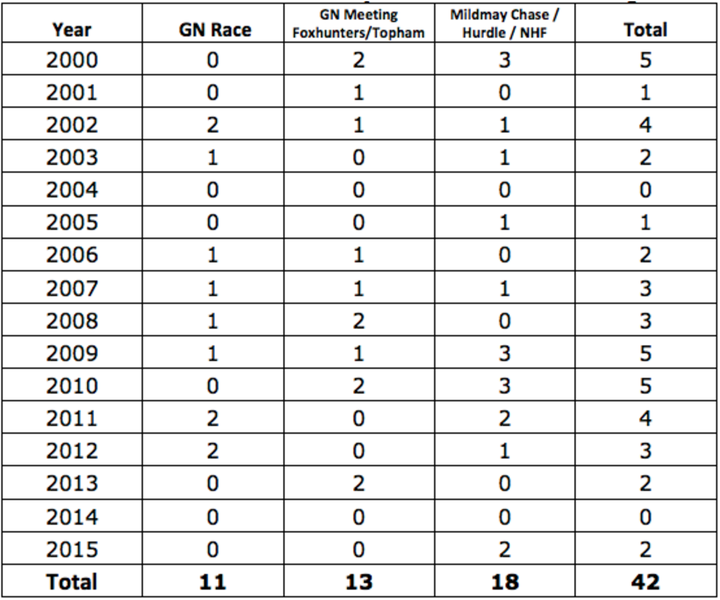 Robin Mounsey, from the BHA, said: "Sadly Kings Palace incurred an injury while running on the flat between hurdles.
"The horse struck into himself, and after extensive veterinary assessment and treatment throughout the afternoon it was decided that it would be in the horse's best interests on welfare grounds to humanely put him down.
"Hundreds of horses raced safely around Aintree, but unfortunately you can't remove all risk from racing, like any sport.
"People working in racing love horses and they receive a level of care and quality of life virtually unsurpassed by any other domesticated animal."
The BHA said that from 90,000 runners last year, horse racing recorded its "lowest ever equine loss of 0.18%".
Animal Aid said that Kings Palace was entered into 15 races. He had fallen twice and was pulled up on one other occasion.
Between November 2015 and February this year he had an operation to aid his breathing, the animal rights group reports.
On Friday, Gullinbursti and Minella Reception were fatally injured after falling at the notorious Becher's Brook fence.
Ten-year-old Gullinbursti, who missed last season due to a tendon injury, somersaulted and landed on his neck during the Topham Chase.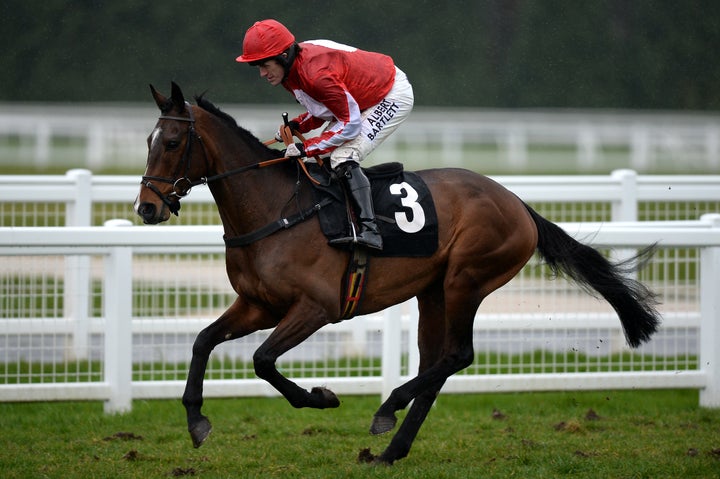 Gullinbursti had to be humanely euthanised after his fall.
Minella Reception suffered a similar fall and was given veterinary attention but had to be put down.
The annual event continues to be marred by controversy.
Animal rights campaigners shouted "shame on you" to racegoers attending the final day of the Grand National meeting on Saturday.
They held placards that read "National disgrace" and "You bet, they die".